Thanks all for the opportunity to share.
Year of CJ: 1986 Jeep CJ7
Engine: AMC 401, dyno'd 410hp, 470tq
Transmission: Ford T18a
Transfer Case: Atlas II 5.0
Front Axle: Currie Rockjock Dana 60, 35" spline chromoly RCV shafts, Yukon air locker, Yukon chromoly hubs/lockouts. "Solid 60" outer knuckles. Hi-steering, hydraulic assist steering. Willwood discs/calipers.
Rear Axle: Currie Rockjock Dana 60, 35" chromoly shafts, Yukon air locker. Disc brake conversion.
Suspension: Rubicon Express reverse eye SOA 1.5" springs
Tires: 42" Pitbull Rockers biasply. 16" Stazwork doublebead locks, with power valves.
Additional Mods: Flexalite aluminum rad and 3000cfm thermo controlled electric fan. LED headlights, KC HID Floodlights. PSC steering box and hydraulic assisted steering. Metalcloak front bumper/stinger, rock rails, front/rear fenders. Genright aluminum gas tank + steel skid. Genright aluminum rear tire carrier. Warn 8274-50 winch w/wireless control. Stainless steel brake lines front to back. Hydro-boost brakes. Holley Truck Avenger 770 cfm carb, with edelbrock airgap intake manifold. OBA.
Rancho 9000 remote reservoir adjustable shocks. Hedman Elite ceramic coated headers.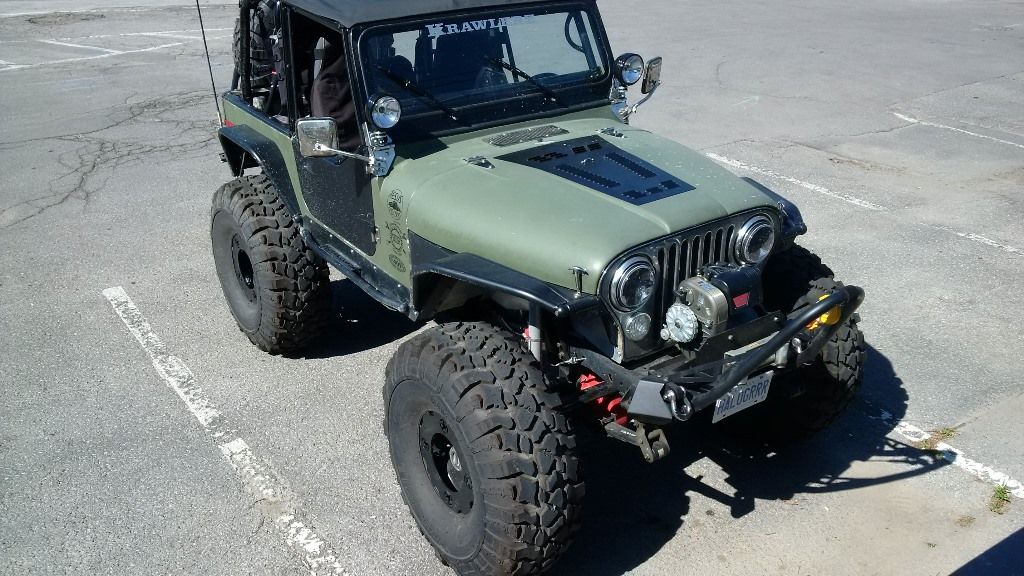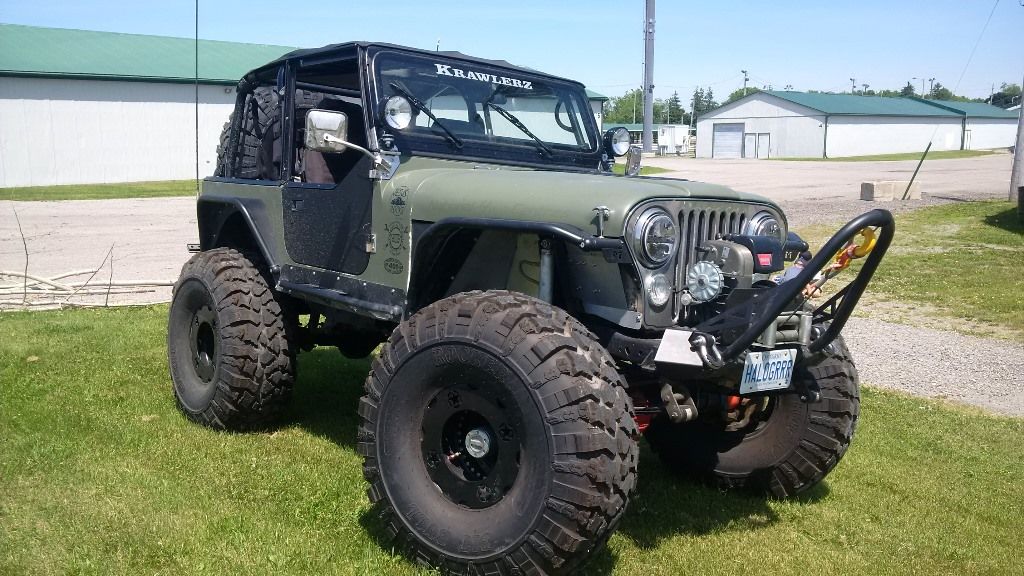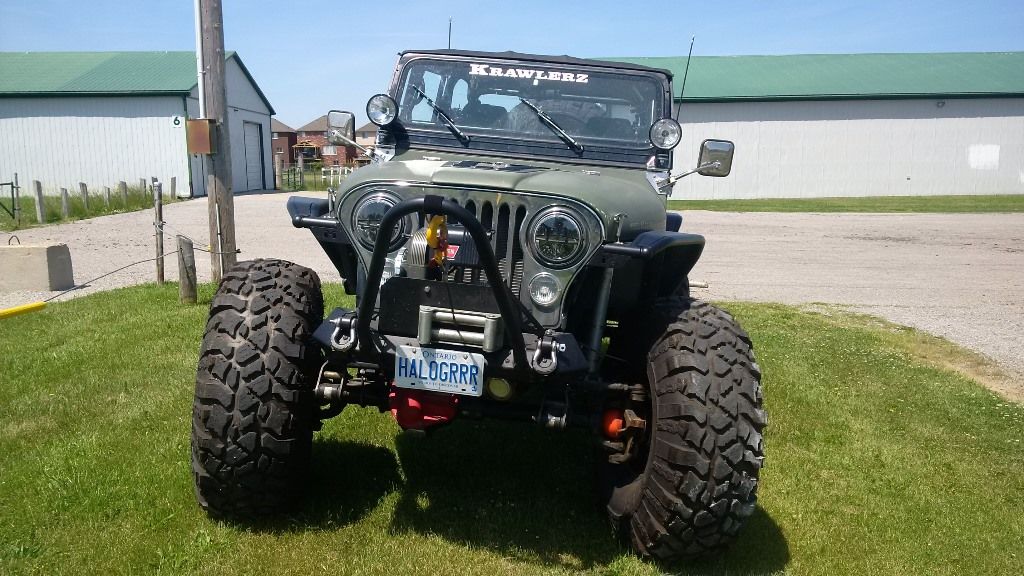 Click for sound, its a windows media file: