CJ-Metro Project
---
Hey guys,
Thought I would start a thread on my project I'm working on. Here are the spec's.
1979 CJ-7
1984 CJ-7 Frame
AMC 360 Motor
TH400 AT
Quadra-Trac T-case
D35 Front, AMC 20 Rear 3.73 Gears
Before I get any haters on this, I want you to know I am a die-hard 4x4 enthusiast. I have wheeled with many different types off vehicles out there. The Jeep is the most common. I figure there is a reason to this. What makes a good 4x4? The guts. That is what I kept from the CJ-7. But, since so many people have Jeeps, I want to be different.
When I did my homework, I found the Metro and CJ-7 have the same wheelbase, and thought how funny it would be to make one of the smallest cars out there a capable off-roading 4x4.
The first pictures I have taken is after I welded the frame back together and put the wheels back under it. Some of you may have already seen these.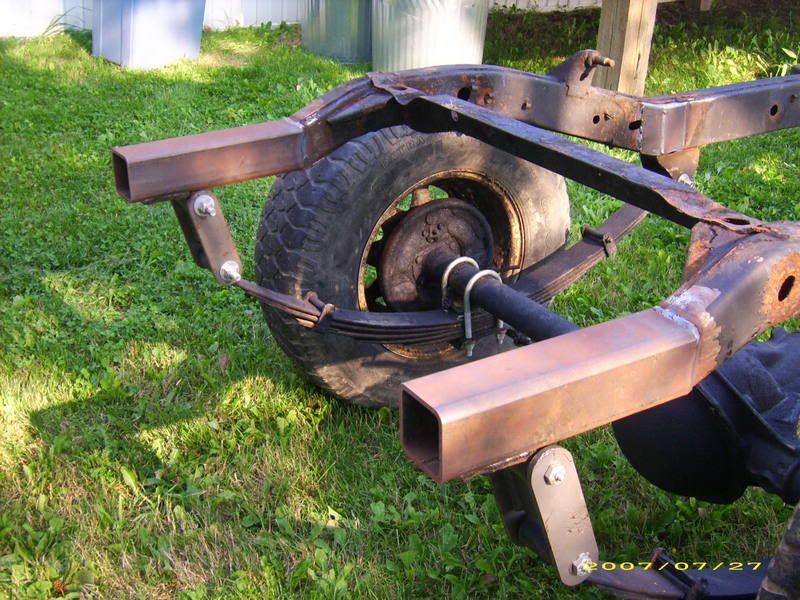 Don't even ask how long it'll take. Good news, my work schedule is 4 on, 4 off. Bad news, I'm low on cash and Winter is coming.
I'll try to keep updating as I go.