This is my first ever Jeep build. My family has owned this Jeep for about 10 years and it began to rot so we decided to start from scratch and make one kick *** Jeep!!!
This is what we started with:
1979 Jeep CJ-7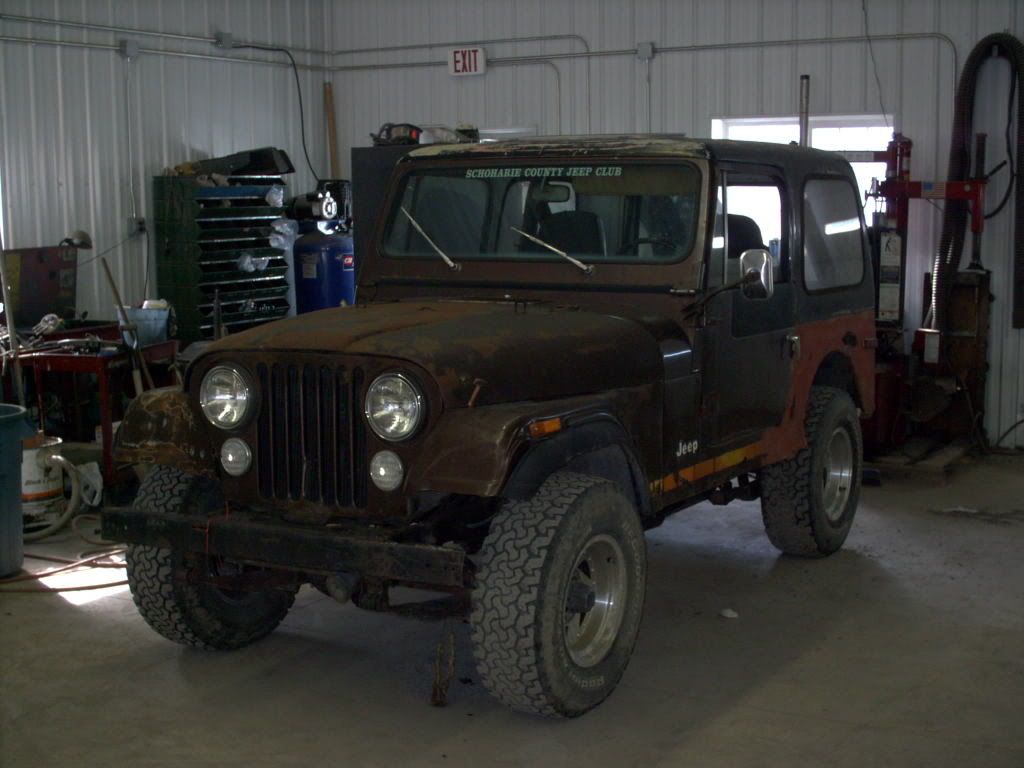 The CJ-7 has a t-18, a 304, AMC 20 with limited slip and a Dana 30.
And if your thinking it, the reason for all that bondo on the back is because of all the rust.
Here is a list of things that Me and my Dad plan on doing to the Jeep:
-
Fix problem rust areas on the frame
--
Full fiberglass body
---
Stainless steel hinges
----
Spring over axle lift on:
--Stock CJ springs
--Or depending on how high they are Spring Under Axle on an old set of CJ springs my Dad has laying around.
-----
Limited Slip in the front
----
YJ family roll bar
---
YJ seats
--
Put a winch (Mile Marker 8000)
-
And last but not least some mud tires ( haven't decided)