While I think you did a great job, I don't like bolting the bar to the windshield for two reasons. 1) It makes it really tough and time consuming to fold the windshield down. 2) The windshield really isn't structurally rigid. It collapses in a rollover. I went to the dashboard and made the entire front section removable to get behind the dashboard if needed to repair or replace things behind it. With my cage design, I can still fold the windshield down and have the cage for safety. The front loop also has a left-to-right crossmember for added strength.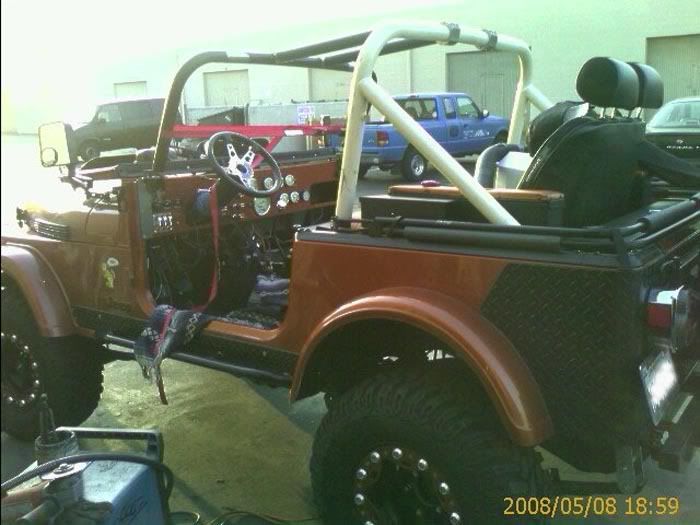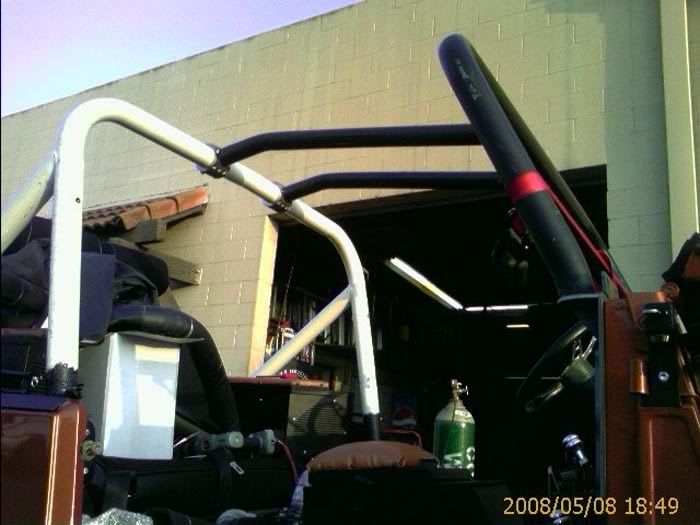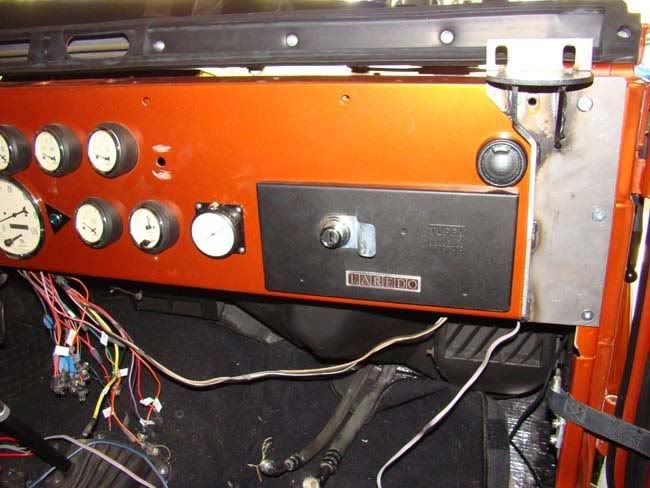 ---
Guns don't kill people... Bad trail spotters do.
Quote:
What CJ owner doesn't want to hack up his harness for the next owner to have fun with?
Quote:
The thread will derail quicker than a walrus on a Crisco-soaked Slip 'n' Slide.
---
Last edited by CopperCJ7; 05-10-2008 at

03:27 PM

.