Is this an accurate way to measure caster?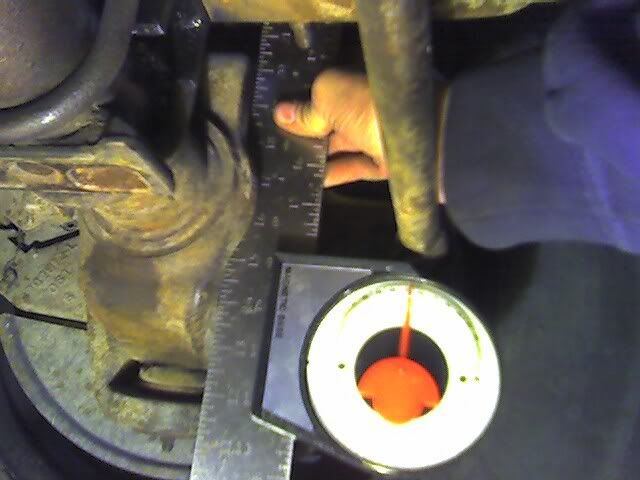 If it is, then I have a problem. it is hard to see in the pics, but it is registering 1.75-2.5 degrees of caster (give or take a degree or two.)
Also, for those of you that have played around with shackle length, is there any kind of estimation on how many degrees of caster are added/subtracted per inch of change to the shackle length? I'm trying to figure out if I reduce my shackles by an inch or two, how much that will affect my caster.