My T5 bellhousing got delivered so I started mocking up the transmission and bellhousing to get some measurements....problems....the retainer kit I bought from Novak is designed for the SM420 not the M20 (
) so when I went to install it on the trans it wouldn't fully seat do to the oil seal installed in it. The stock M20 retainer did not have an oil seal. The bolt pattern matched the Novak piece but the outside diameter was too small for the AMC bellhousing. I put a call into Novak and we figured out that the SM420 retainer should work in the M20 if I knock out the oil seal and install it without it (the stock retainer didn't have one anyway). Problem solved...onto the next one...The P/O drilled out the bolt holes in the stock bearing retainer and transmission case to allow for larger bolts, the hardware that came with the new retainer is now too small and the larger bolts don't fit in the new retainer so I drilled out the new retainer for the larger ones..problem solved..onto the next one..With the new retainer installed I set the trans onto the bellhousing and marked the location for the new bolt holes with a punch (that was the easy part). I drilled out the first three bolt holes then on the fourth my drill bit snapped off flush when drilling my pilot hole, attempts to remove it were met with negative results and when trying to drill over it the hole got a little sloppy..problem.. so instead of tapping threads in all of the new bellhousing holes I drilled them a little larger so I could pass new 7/16ths bolts through them from inside the bellhousing and secure it with nuts on the back of the transmission case ears. Turns out that I had to do it this way anyway because the P/O also drilled out the threads in the mounting ears on the trans case so I have large 1/2 inch holes with no way to tap them. The only other question in this swap is gonna be the pilot bushing for the crank, the one that came with the Novak kit should work but I'll have to wait and see. I need to make another trip to Lowe's for new hardware..Here's some pictures.
Bellhousing before: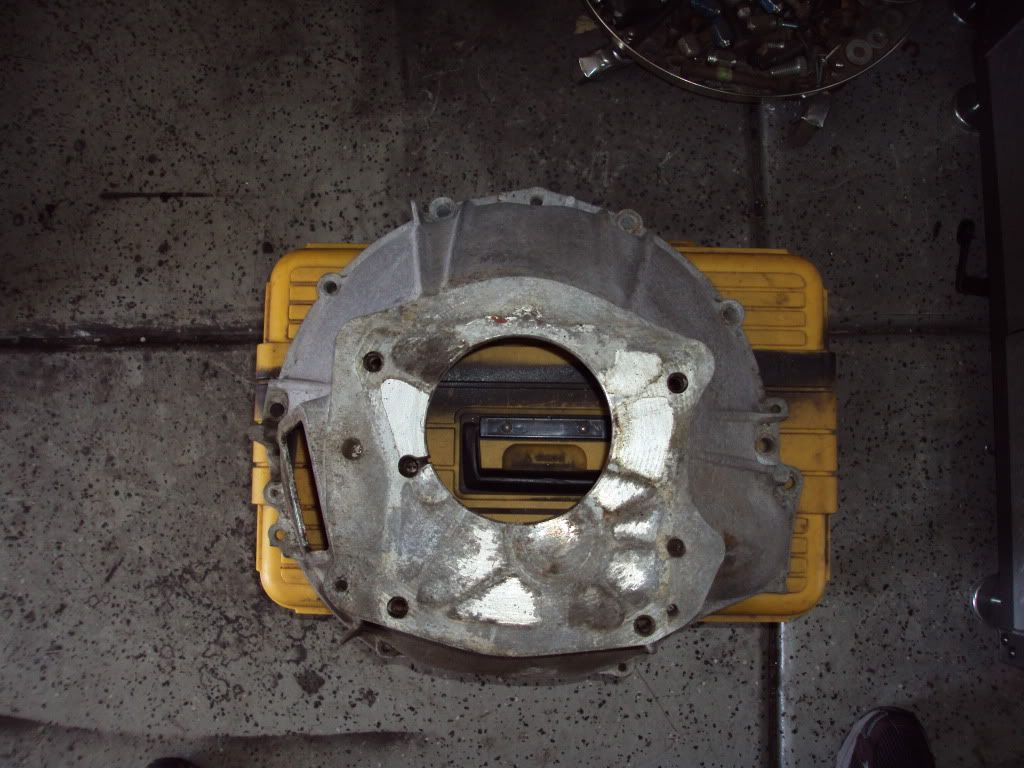 Bellhousing after new holes:
Novak retainer vs stock retainer: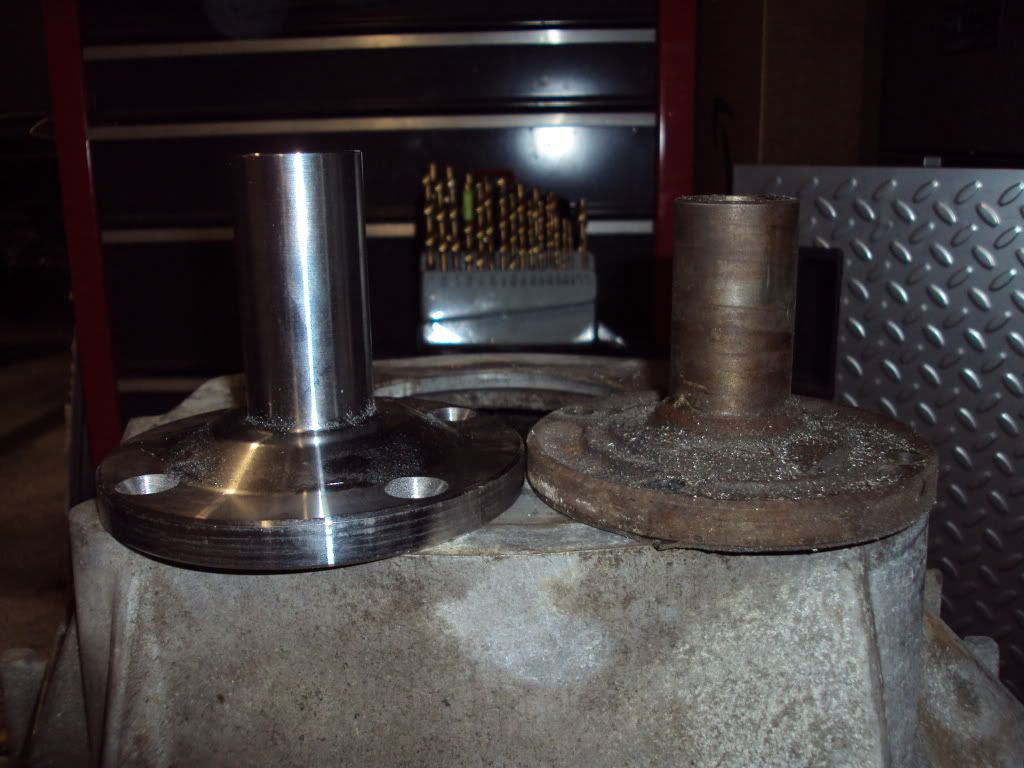 Novak retainer vs stock retainer inside:
Novak retainer minus the oil seal:
Lined up ready to mark holes: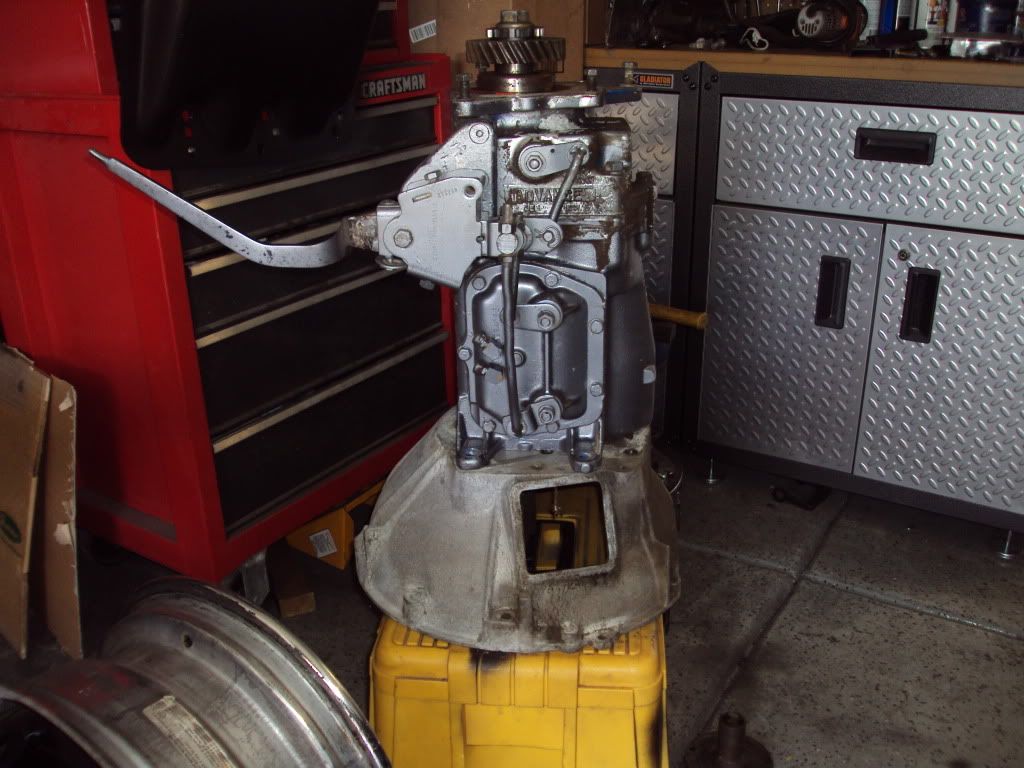 I test fit the pilot bushing on the trans input shaft and it fits, I ASSume that because it is designed for an AMC swap that it will fit in the crank. Once it's all bolted up I'm gonna tear it all down, strip, blast and paint it all.