Rear axle is in but not without some minor issues...
1. I installed new e brake cables but due to the SOA the left side cable is too short so I need to use a right side e brake cable in it's place.
2. Something is up with the brakes. I had a hard time getting the drums on even with them adjusted all the way in. Gotta take another look at it.
3. The brake equalizer bars that I pulled out were stamped "Bendix 49004" and they have a bend in the middle, the ones I put back in (from a parts AMC20) are stamped with the same part number but are perfectly straight. Not sure what's up with that. See here:
Here's how it sits right now: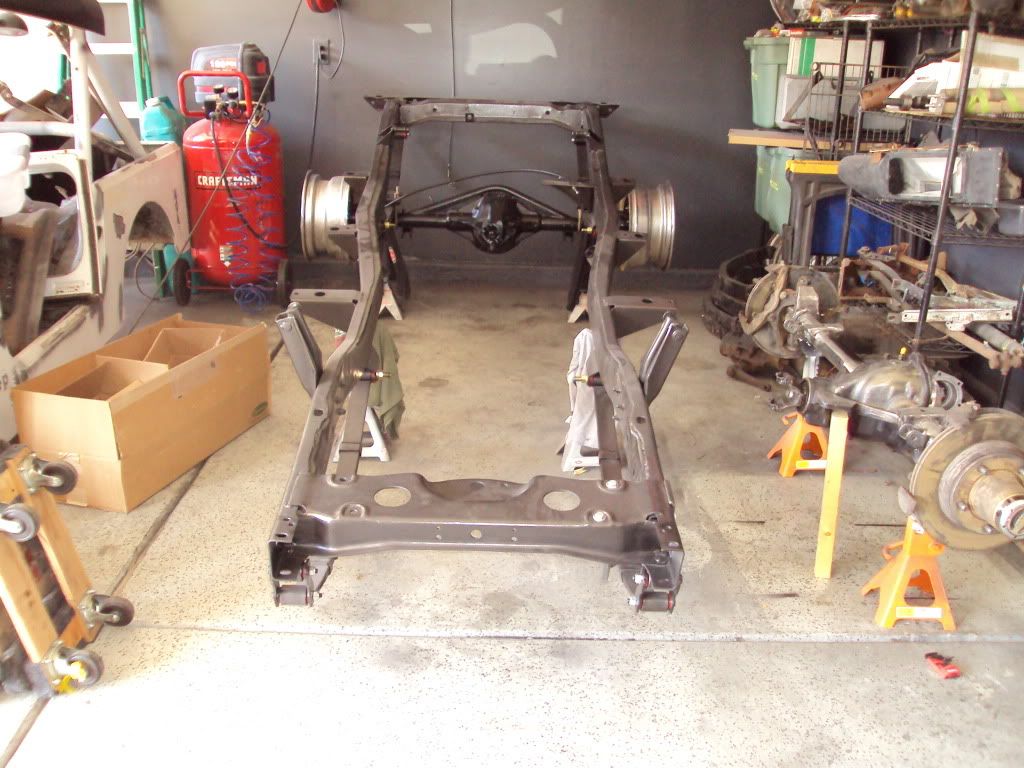 I started tearing into the front axle and found that it is an open carrier not a Lincoln Locker as stated when I bought it. Guess I should've popped the cover and checked at the time. The diff cover has a crack (I have a used replacement), The rotors need to be replaced (I have another set I can get turned) everything else looks good so strip, paint everything and repack the bearings is the plan.