Got some time yesterday to complete my teardown. All in all it went rather quickly because the only thing I invested in the disassembly is my Time. The individual component rebuilding and reassembly will take longer due to the $pending of money as the build progresses.
Now I have to go through the piles and bags of parts and see what is going to be reused, what I'm going to sell and what is going to scrap. I'm going to need to chase down some front disc conversion parts for the dana30 if I keep it and ditch my Currie Axle plan.
The two rear shackle hangers have one bolt that is stuck in each holding them onto the frame so I gotta get some PB Blaster on there. Other than that, the frame looks as good inside as it does outside and I could probably get away with a light sand, prime and repaint.
Here's some pics:
Front axle off:
Cut Ubolts to remove springs: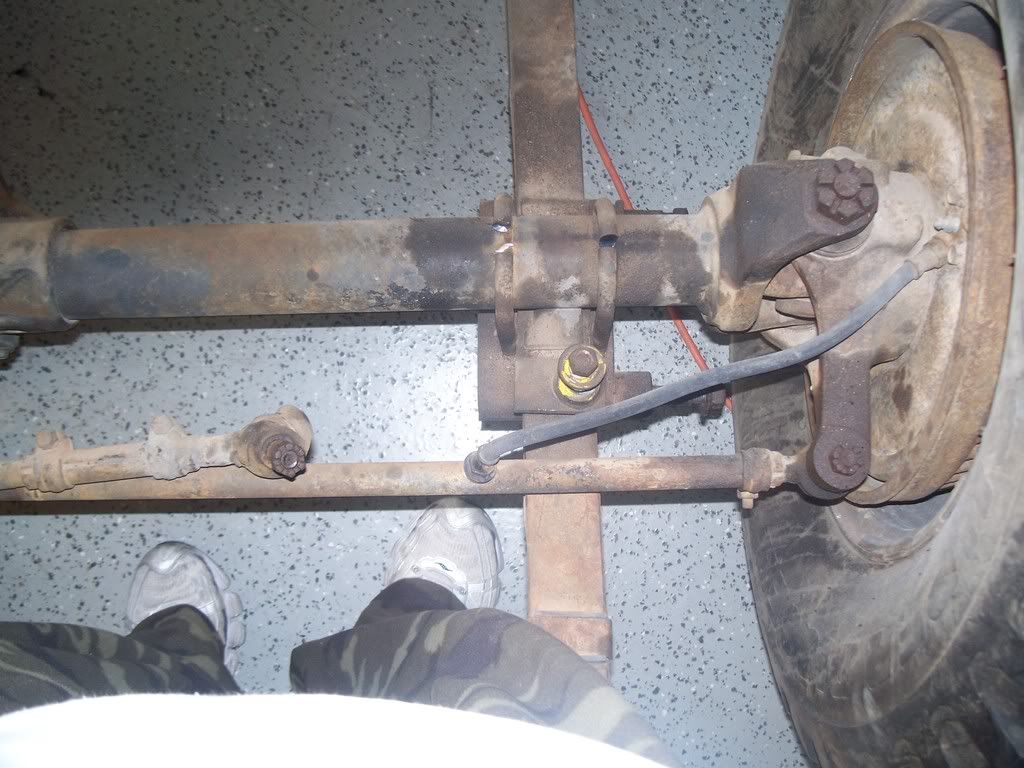 Bare frame: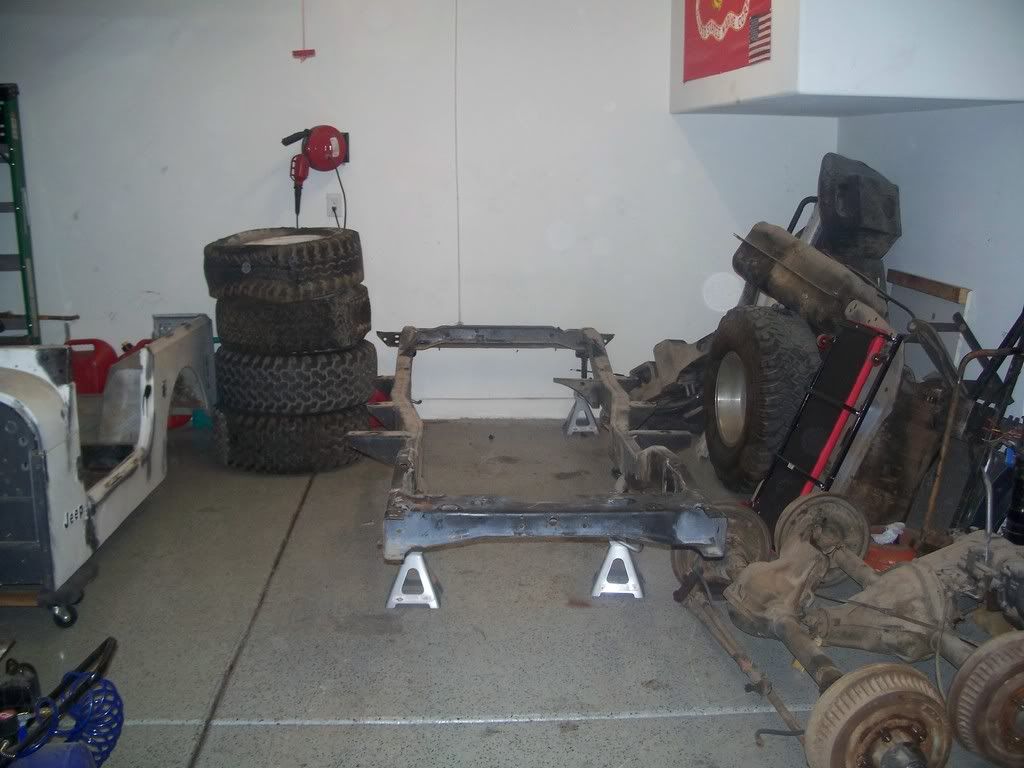 Now I can start making a new parts purchase list, posting used parts for sale and making more room in the garage.
A couple of the many unsafe things I found during this teardown. The crossmember was held in by one bolt per side, the motor mount bolts (from frame to bracket) were all non grade hardware and the homemade motor mount plates reused the stock IL6 mounting rubber and a plate of 1/4 steel. The mounting rubber was torn to shreds and falling apart. Why do people do this kind of stuff and cut corners on important hardware?