I'm having trouble finding a set of exhaust manifolds that don't cost a fortune so I figured I'd wait on the exhaust for a while to see if anything new shows up on CL or Ebay. In the mean time I started cutting some metal to make two "stubby" front bumpers, one for this build and another for my 79'. One will be 36 inches and the other 35.25 inches long (mismarked the first cut line and only measured once
). I'm using 2 x 4 x .250 wall rectangle tube and I'm modifying 4 inch "C" channel (.250 thick) to make the bumper to frame mounts. I'm cutting a 3/4 inch strip out of the center of the "C" and rewelding it so it's 3.25 wide. Then it'll fit inside the frame and I'll make some mounting holes on the top/bottom and sides to secure them in place with bolts. I also have some 2 x 3/8'ths flat bar to cap the ends off.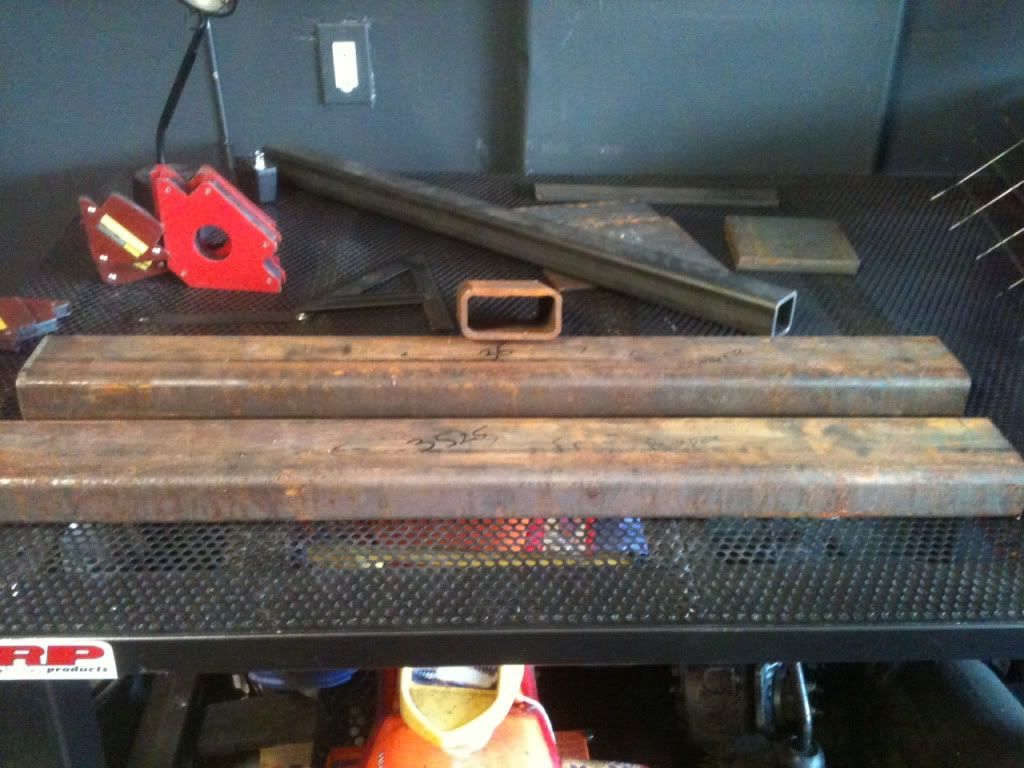 I also took a few minutes to install poly bushings into my new 4 inch springs that are going on my 79'. Once the springs are installed I'm putting the 35's and Cragars from this project on the 79' and the other steel wheels I just got off CL (that I like better) will go on this build with some newer 35's.
Some guy approached me today about buying my 99 Cherokee Classic, it's not for sale but I found him checking it out when it was parked on the street. I'd like to buy a pickup but the Cherokee only has 85K miles on it and I've owned it outright since 04' so it doesn't cost me anything. I really don't want to deal with a new car payment either.
Hopefully after the new year things will slow down and I'll have more time to focus on the build. Between work, family and unexpected home projects I've been spreading myself way too thin lately.