Well, it's been a while since I updated everyone on my progress. I haven't really got a lot done since my last post. Still working out some lightning issues… well pump and heat pump still acting up a bit and on Monday, the water heater quit. (It has a computer board that controls the heating elements.) So, with all that work and the usual yard/house work that goes along with summer, there hasn't been a whole lot of Jeep working time left over. But here's where I am now…
Got the brake lines in. Went with Inline tube for some ss pre-bent lines. Good quality stuff… am pleased with them overall. One problem I had was that my Jeep is listed as a 1980 but the chassis was built in late 1979. I found out the hard way that Jeep changed rear brake line routing from 1979 to 1980. I ended up having to ship back the rear brake line to Inline Tube and they sent me the correct line. Not a big deal, just a PITA. Also, for anyone attempting a brake line change out on their Jeep, I can recommend Inline Tube, but don't expect the new lines just to lay right into place… it will take some amount of bending and fitting to make it right. Also notice that I changed out the flex brake lines to some braided ss lines to accommodate the spring lift. The new lines are from Russell and seem to be a good product.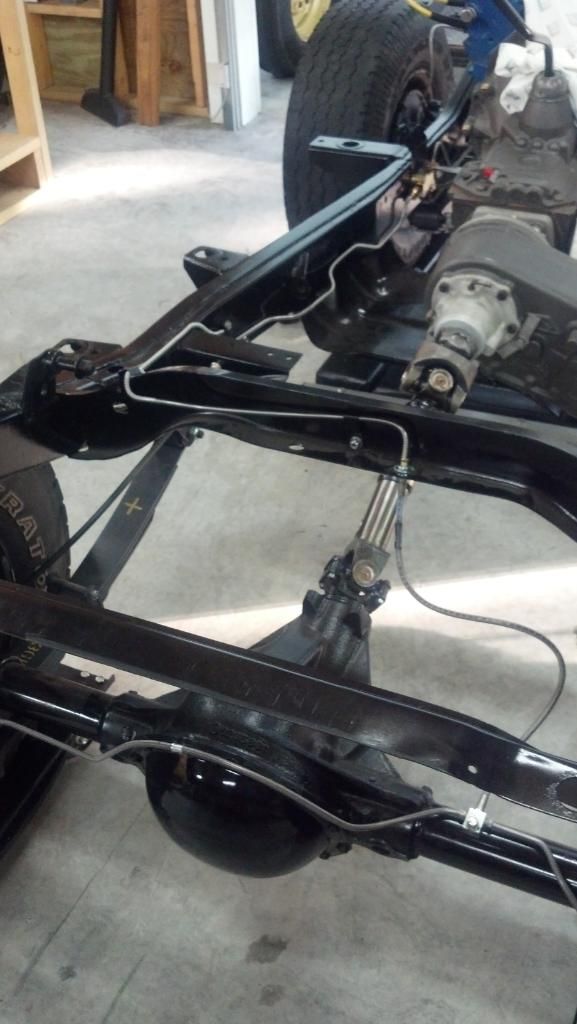 Oh, BTW this has also been taking up some time… his name is Smokey. He is about 55-60 lbs and only 5 ½ weeks old! Keeping him exercised and cared for also eats up Jeep time.
Now that the brakes are done (except master cylinder and booster work), I plan on moving on to the fuel system. I have decided I want to locate the fuel line on the passenger side of the frame to move it away from the exhaust system as much as possible. With that in mind, I had been wondering how to get the fuel line from the right side of the frame to the left side of the engine where the fuel pump is located. Then it hit me… I wanted to get the bar that ties the frame together at the engine mounts and decided to have a bar made out of some angle iron and fasten the fuel line to the bar to cross under the engine. Haven't bent the fuel line yet, but the bar is in and I think it will work pretty well.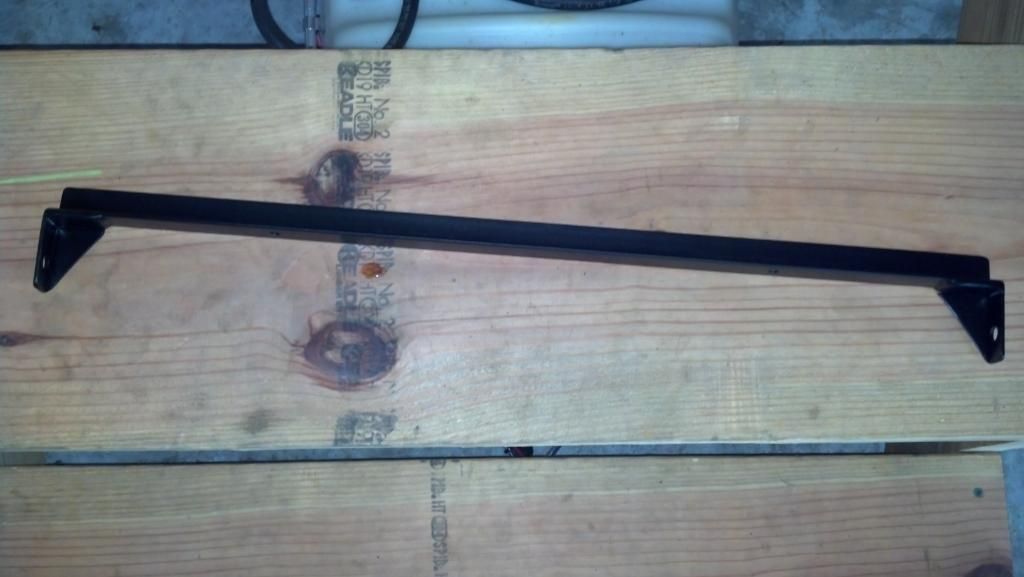 I replaced the original fuel tank with this 15 gallon poly tank years ago. Cleaned up real nice.
Think I'm just gonna scrap the sending unit and get a new one.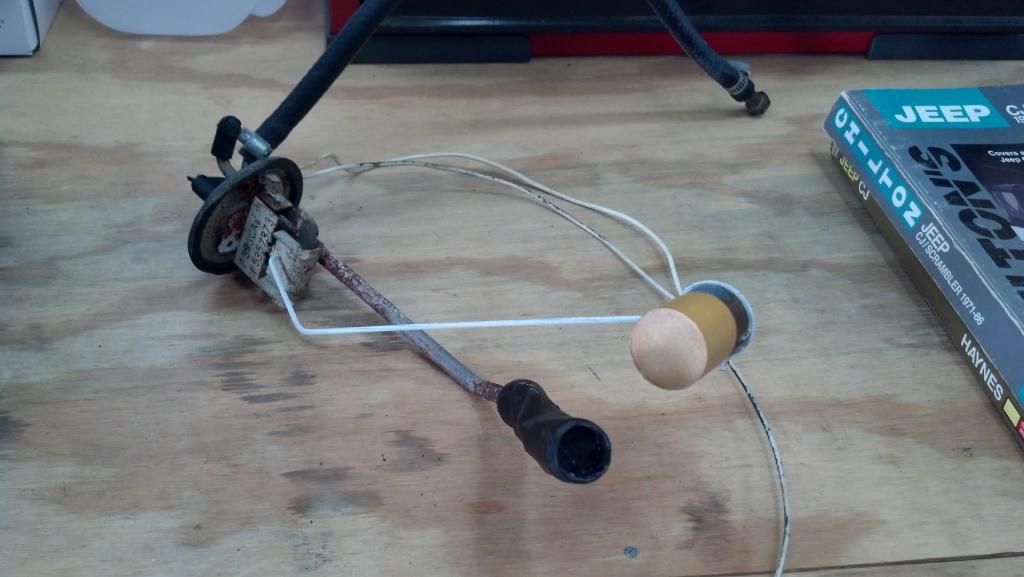 After the fuel lines are in, we'll start to tackle the custom install of a hydraulic slave cylinder… not sure how that's gonna turn out… be glad to get that job behind me!