Last niht I had a chance to go to my friend's shop to tear down the AMC 360 for the machine shop. Took about 3 hours, would have taken him less if he were not waiting on me to do something or teaching me something or explaining something. Learned a lot and it was worth the time for sure.
My camera was on the blink, so I had to use my phone or most of them, hopefully I'll edit the post with some others from a real camera when i recover them.
It started as this from an earlier shot...
No one has been able to explain why someone would butcher the intake manifold like this, still open to suggestion...
Started removing pieces...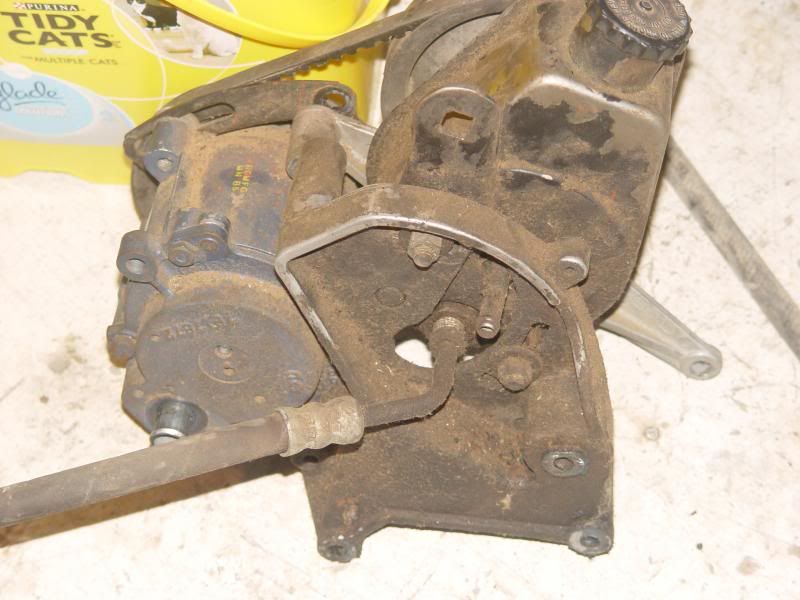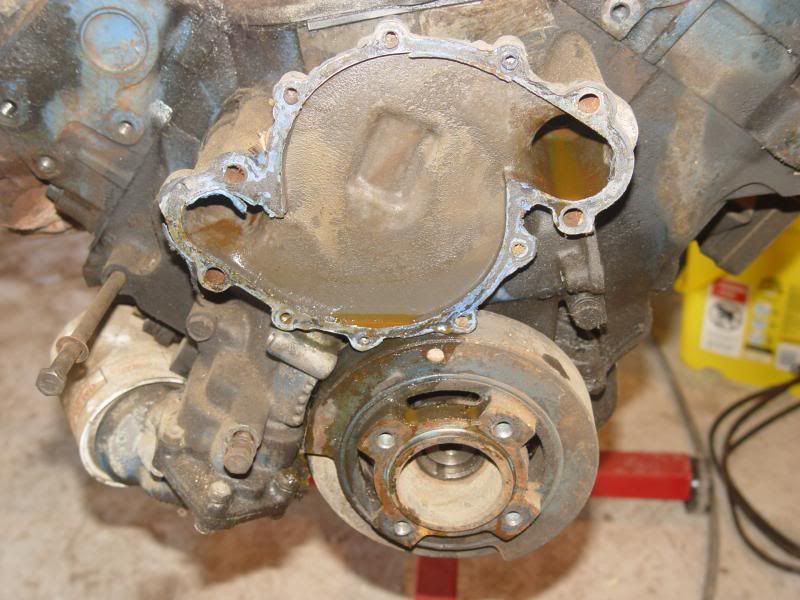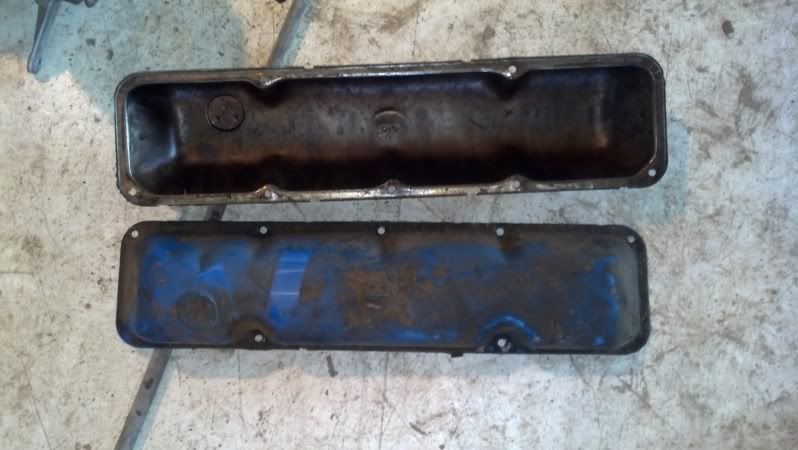 This bolt...
was messed up coming out of this hole (on right), he thinks it will have to be tapped and a new bolt found...
One of these was broken in half...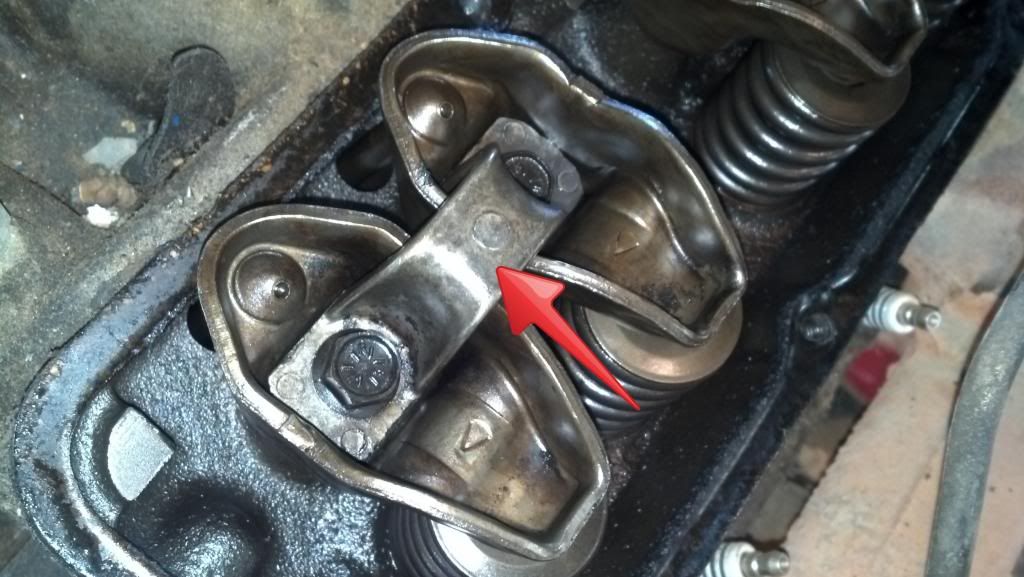 One of the push rods was marred on one end...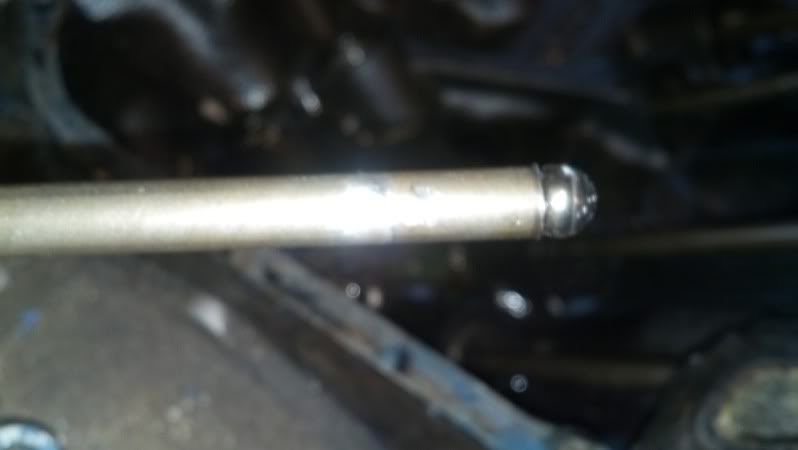 But other than that he thought the motor looked good. This is from a mechanic's view, he isn't a machinist, but there were no alarm bells that went off.
One thing that was disappointing is that the engine was sold as "never been bored"...however it appeared to him that it had been.
The cylinder walls looked good and rough mic'ing seemed to confirm a 040 bore over.
The other strange thing he found, and I put this out there to see if this is perhaps normal, is that the rods were not placed in the correct cylinders...here is the diagram of cylinder and rod numbers that we found...
He isn't an AMC guy, but he could not figure out why they were arranged this way. We made the diagram and photographed all the journals...
in these various locations. Is there some explanation for this, is this normal? In the event the pistons are usable, we know where they go back.
Generally he felt like it had a pretty recent rebuild, and that I might get away with honing, rings and no more boring, but he isn't a machinist, so we'll see. He felt like it was burning a little oil, but that it was a pretty good looking engine after 130k miles.
Cylinder wall...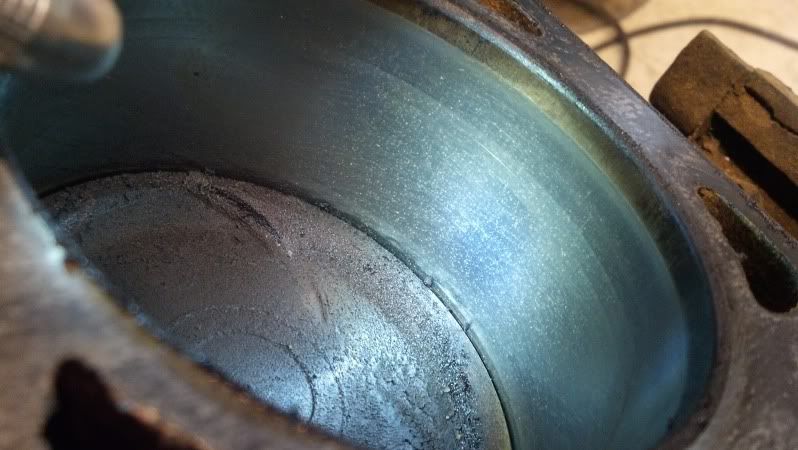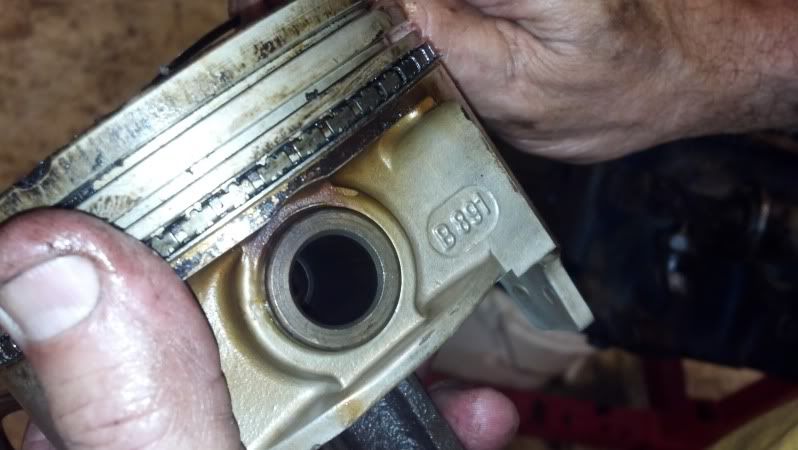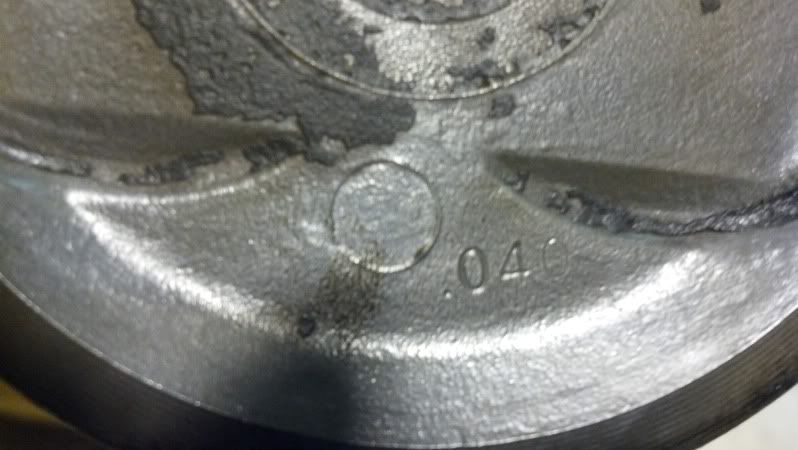 Caps
Crank
Ready to go to the machine shop...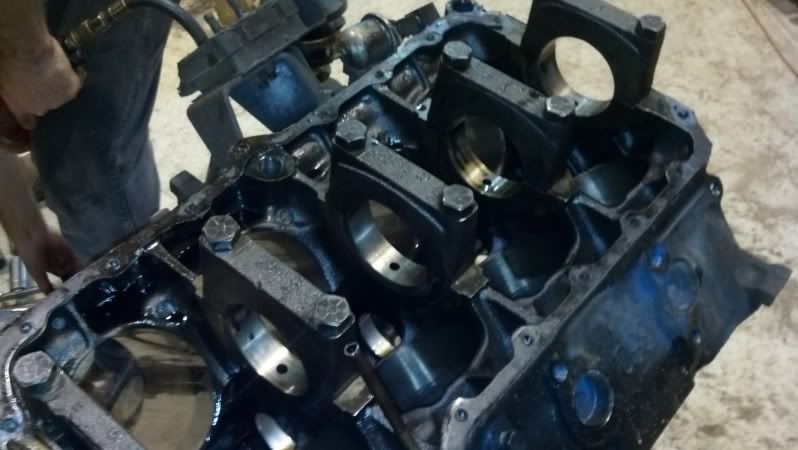 I'd welcome observations as always. If you see something interesting or a red flag please post.
Hopefully they will get dropped off at the machinist today. He will dip and inspect and tell me what I have and what will be needed. No idea how long that will be.
All in all a pretty good night, it was 107 here yesterday, so it was a little brutal in the shop but worth it.