Chugging along, I have been wanting to post more pics as I went, but since I only get to work on the project on Saturdays I don't always have time. Got rained out last weekend, but managed to get a few things done anyway.
Here are some pics. BTW I installed an old seat only so I could test drive and move it.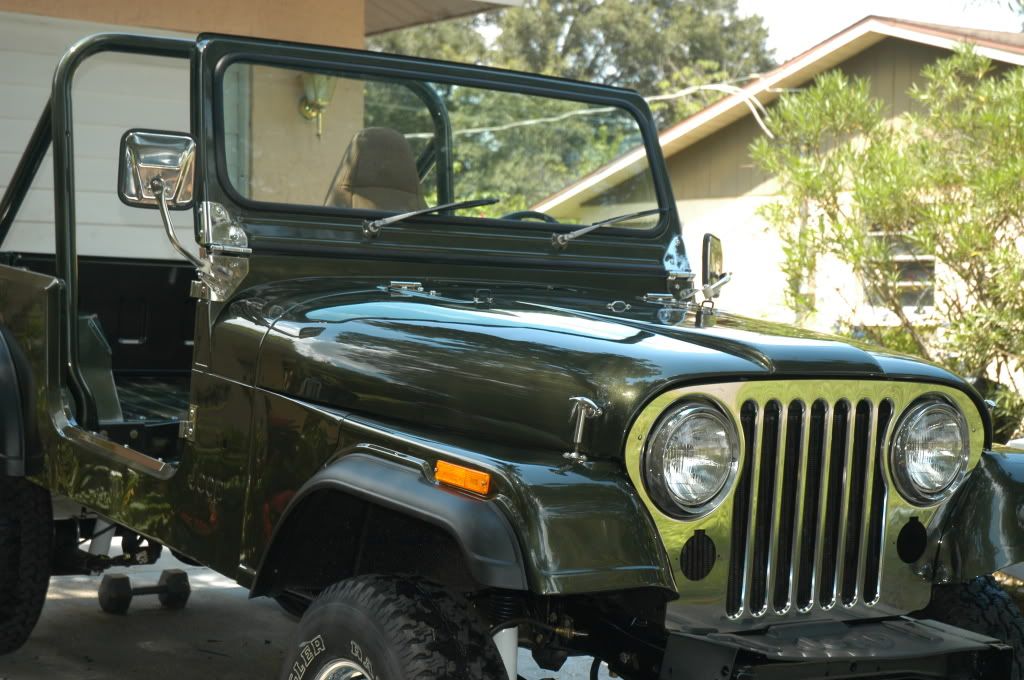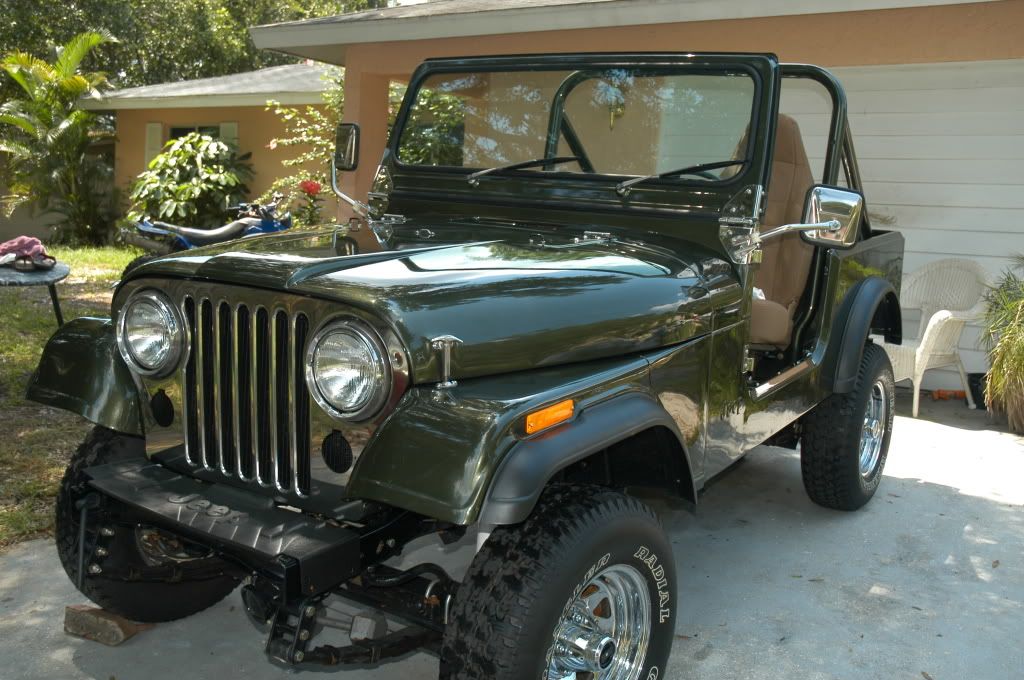 I am pretty pleased with the progress. Installing the wiring harness was pretty easy and I can't read wiring diagrams. I got rid of all the computer stuff and wires and fabricated my own engine harness with Jeephammer's diagrams. With two diagrams from John Strenk and a few from Jeephammer I got it to run first time. I don't see why the Painless harness costs so much.
Really there are five harnesses: the rear, which includes tail lights, gas sender etc.; the drivetrain, which includes the transfer case, trans. etc.; the front lighting harness; the dash and the engine harness.
Got the choke, manifold heater, oil pressure switch set up and working. Also got egr, cto, canister working.
Just thought I would mention all this stuff in case anyone is considering doing any of this, if I can do it, anyone can with a little help from the Jeepforum. So, to all those that have helped me along the way without even knowing, thanks!
Still got a lot of detail work to do and will be posting more pics as I progress.