Hello from FRANCE with...
A '82 CJ7 Diesel LAREDO ... It's a collector: only ~3000 sells between 82-86 and now only a few dozen still on the road and usually in very very bad shape...
And I like it! It's a 2nd hand with low mileage and quite stock (some electricals issues due to a bad winch mount. But I fix everything and I remove the winch).
The PO leave it for 10 years in a dry garage... It's started again without any trouble (only battery and all liquid/fluid swap)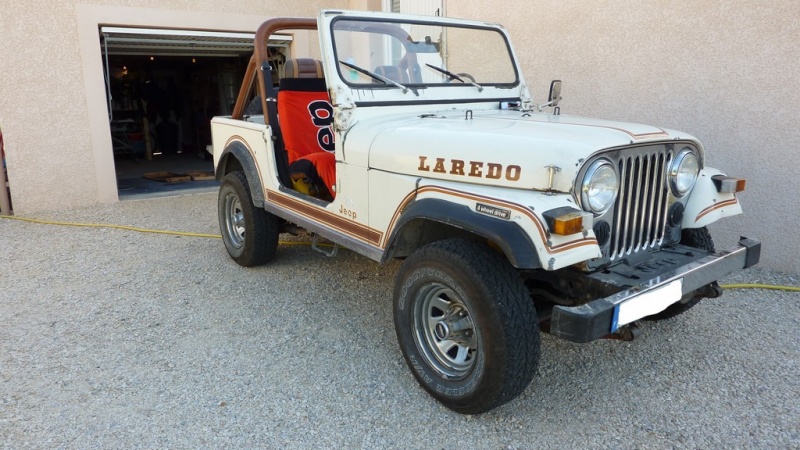 the bad painted hard top...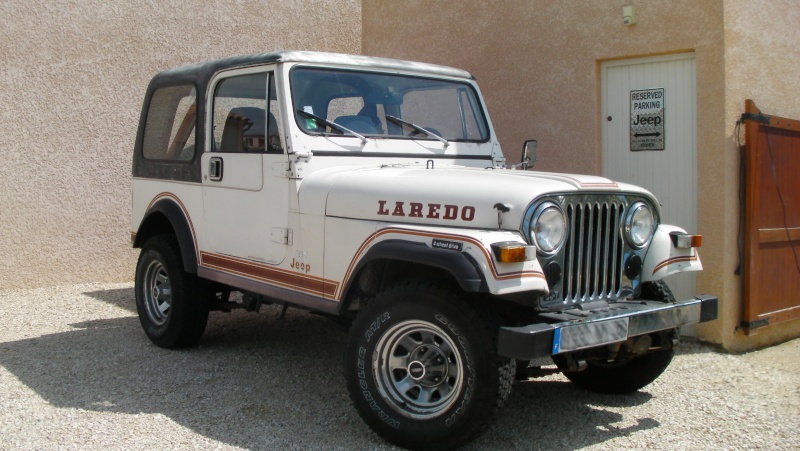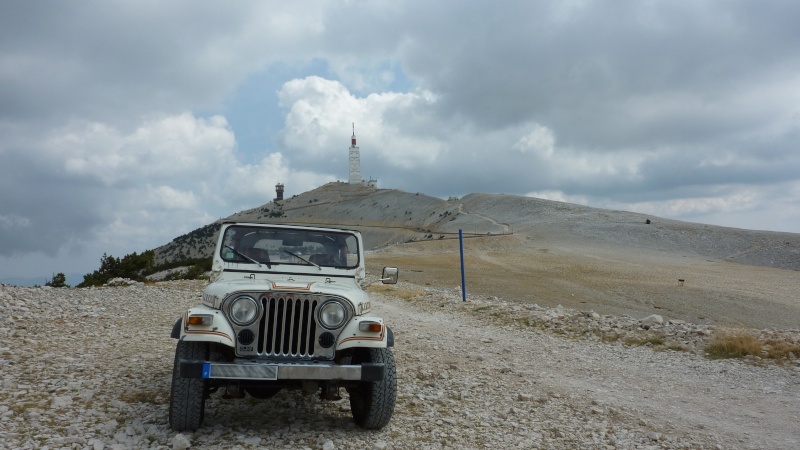 Dismount started...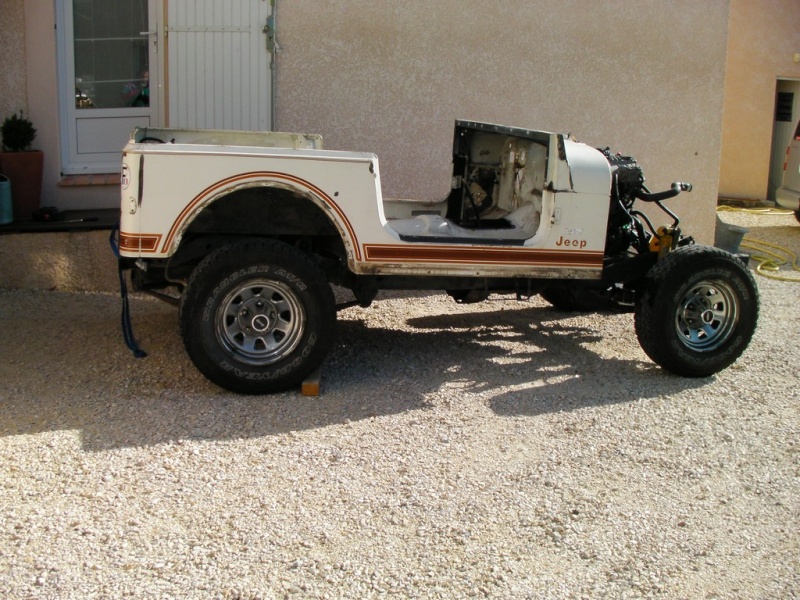 It was a daily driver for 1 year until I start the full restoration of "Maïte" (it's his nickname) in '09... after reading and following
the wonderfull
Keith
(Keith460) restoration
The tub has
NO RUST
and it is in good shape only a broken bracket
a "light" rust is only on the windshield bracket zone but nothing serious...for a bodyworker
Here's the water sandblasting... (my wife was VERY VERY happy for the garden (a half day to remove the sand))
I used water instead of compressed air because some buddies says... I will distord a little the metal with warm produced
by the friction of the sand on the metal...with water NO risk
Getting started...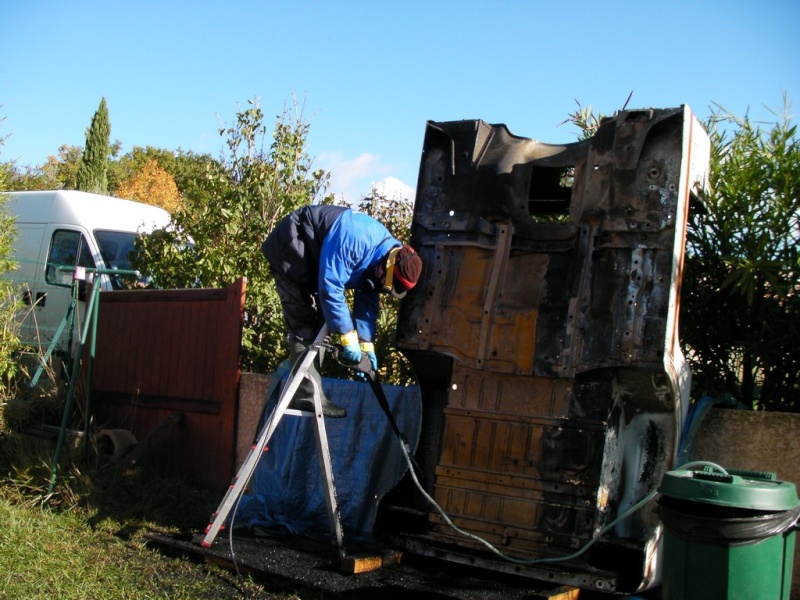 Finished (I like the rusted style
)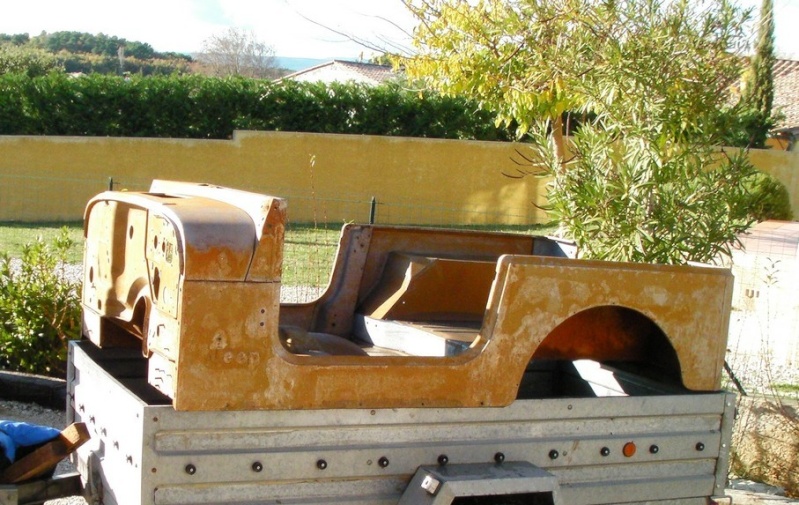 The tub and other pieces frame, and so on go to "passivation bath" in order
to stop rust before bodywork
As you can see on the pic there's always paint on the tub...
Normally these bath of NaOH remove the paint too... but here it doen't work even with one week treatment...
Same things with methyl chloryle (much harder): the primer doesn't go away...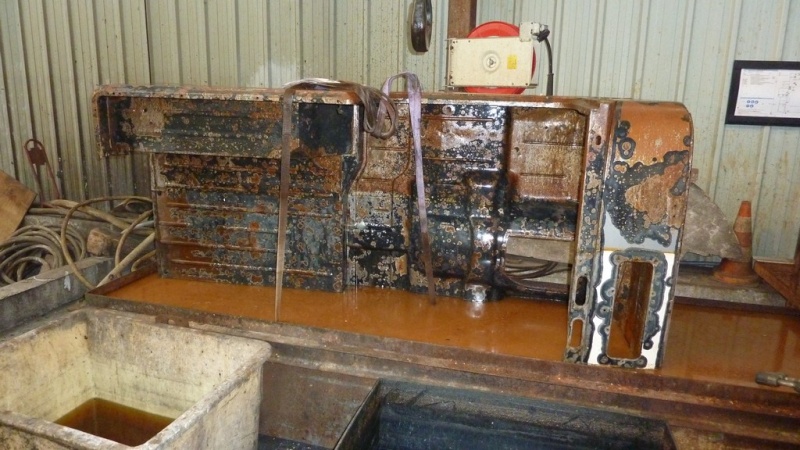 That's why I sandblasted the whole tub...(4 days of HARD and WET work) ...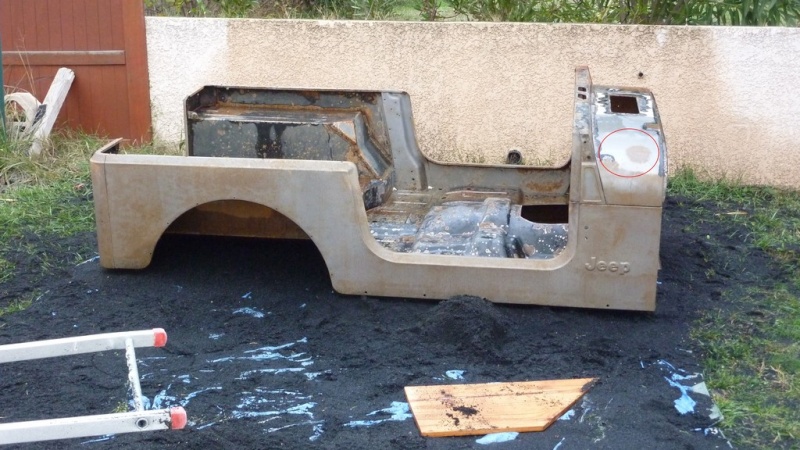 See at the circle it's seems to have a treament under the primer, like a anti rust ... Do you know what it is ?
Here is the result of the different anti rust/paint remover bathes...(For the others pieces the paint remover bath work very fine)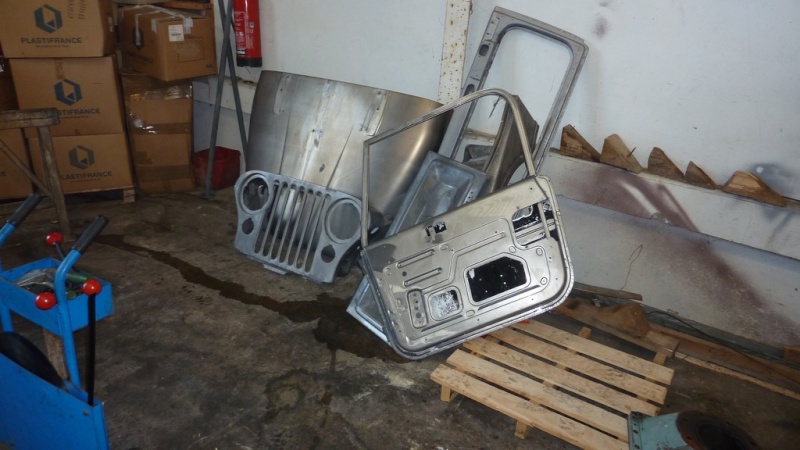 here's the tub after treatment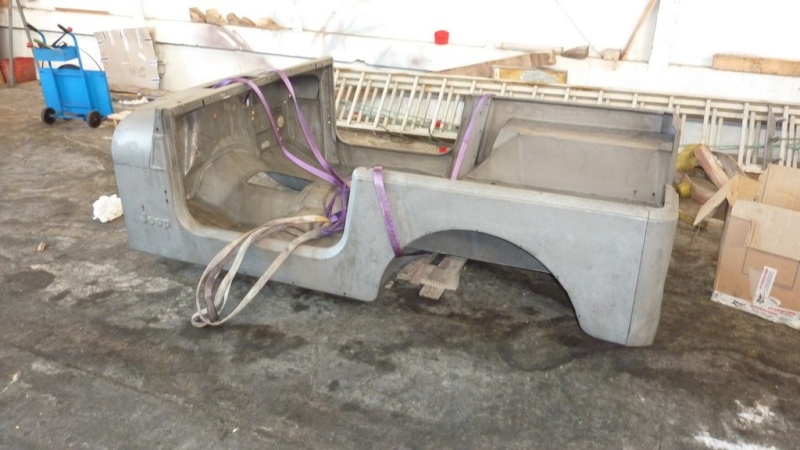 And the frame (without rust too)
Before: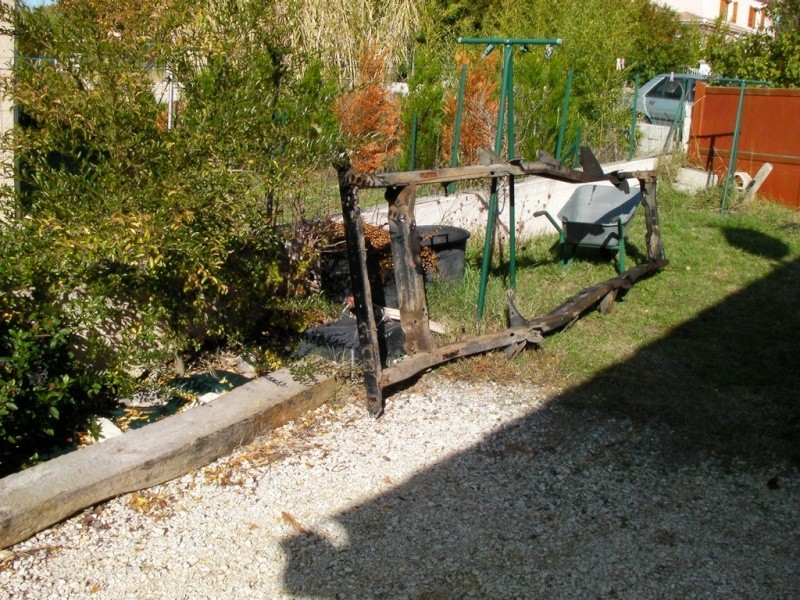 After anti rust/paint remover bathes: (you can see in the background the differents bathes)
And with liquid zinc sprayed and powder coated paint
The end of 1st episode...
Regards,
Gilles