well i figured id make a build thread sense it wont be done for about a year
im 18 just graduated highschool i have always enjoyed working on cars, trucks etc. i leave my cj to sit alone for 6 months on nov. 8th cause i joined the army to be a diesel mechanic. and this is my new toy and i cant wait to finish it
this is my first jeep build and i love it
so a little back ground... used to have a 99 ranger lifted on 35s bought that when i was 16 built that up and got into offroading had a little run in with the law so after that my dad found out i was offroading he called a stupid idiot and told me if i really wanted to offroad go buy a jeep and build it up to offroad. so the day after i started searching so i called my buddy up who basically bought a different jeep every day beat on it then sold it for $200 more and he had an old 78 cj7 sitting around that he got for $300 off one of his dads friends it didnt run had the straight 6 in it and the tub was rotted to hell as was the frame. i asked him how much he wanted for it and he told me $200 so i proposed a deal to him that if i strip the jeep and give him enough scrap to make $200 and he agreed which was kind of stupid on my part because he ended up getting $450 for scrap. so ever since ive been building my cj7.
my plans:
chevy 350 create engine
9" lift SOA 4" spring 2" shackle 1/2 " body (done)
40-44" swampers
black beadlock wheels
changed all the gears (done)
rear disc brake conversion kit (done)
warn lock out hubs(done)
poison spyder front bumper
warn winch on front and rear
fabbing up own back bumper
rockers
tube fenders on front
comp cut back fenders
suspension seats
and the rest of the reg. interior
beginning..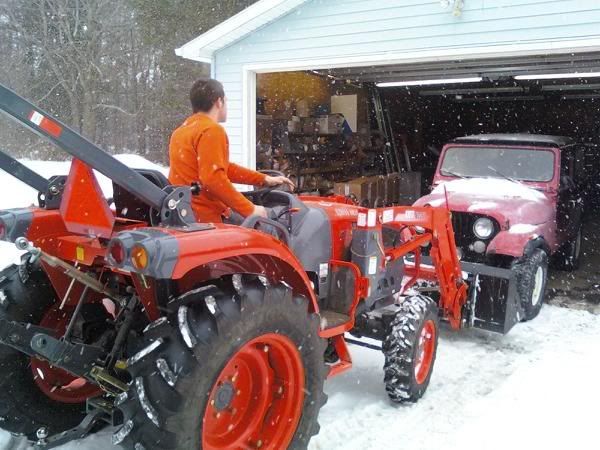 pushing it in the garage with my kioti cause all the brakes were locked up hah
and the tear down begins/ how it looked when i first got it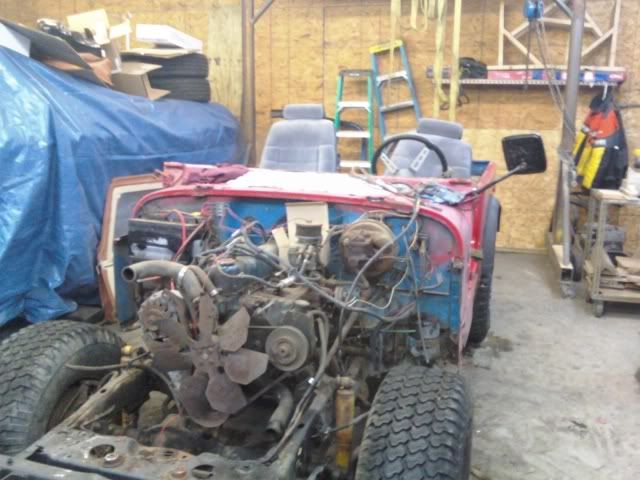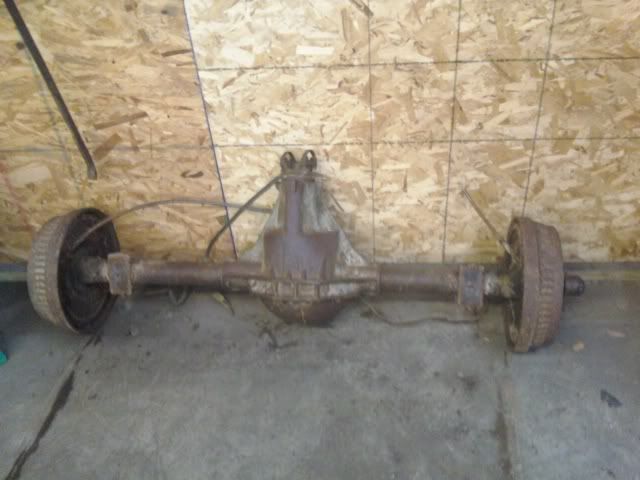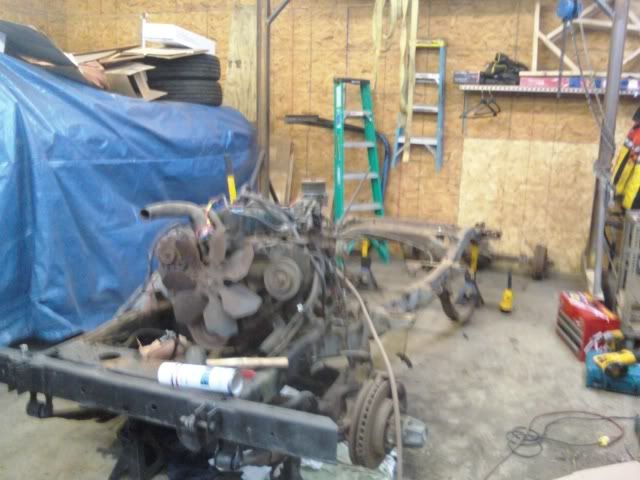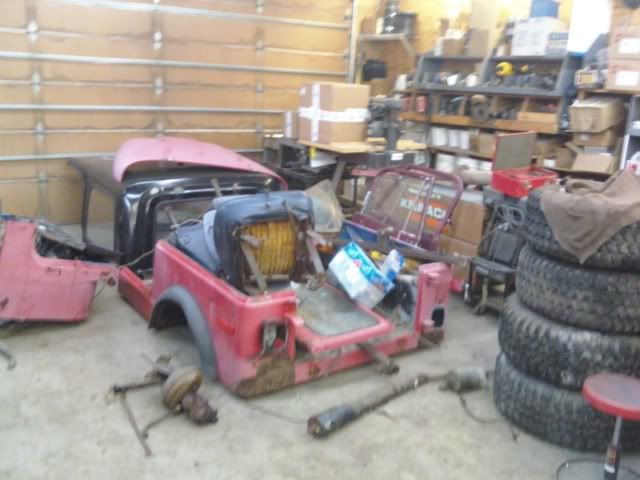 all the scrap i gave to my buddy also gave him the tranny tcase and straight 6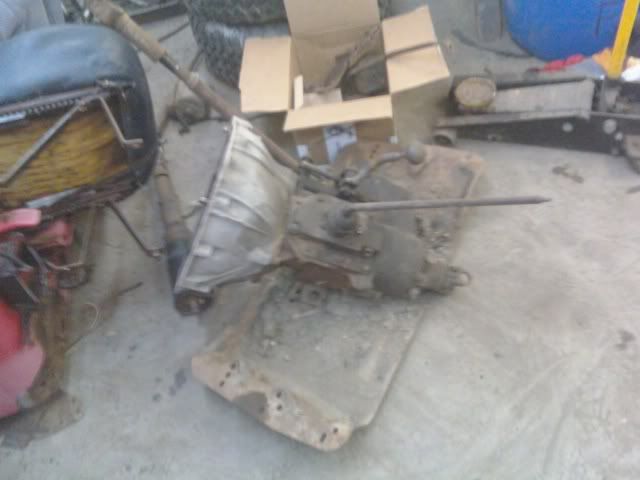 beggining to wire wheel the frame while the front axle was still being ripped out with a little help from my friends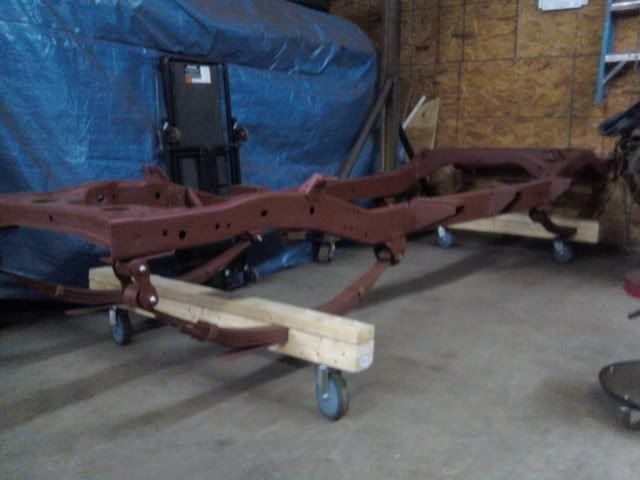 the frame all cleaned up and primed with rustoleum ... the frame was rotted all along the back near the rear cross member so my dad being a welder patched it up along with all the body mounts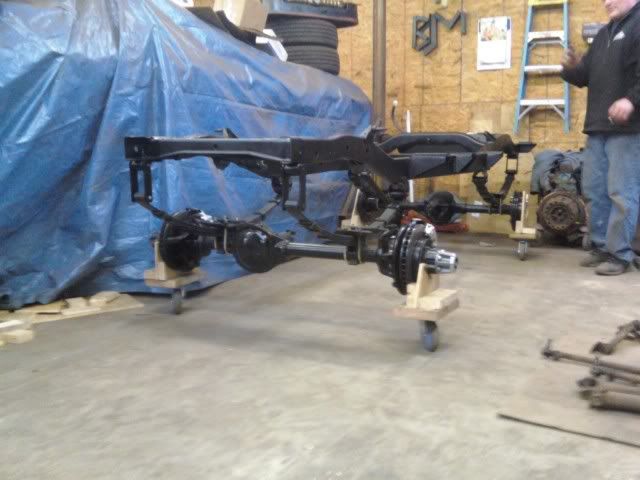 all painted and some homemade wheels that failed 10 min after the picture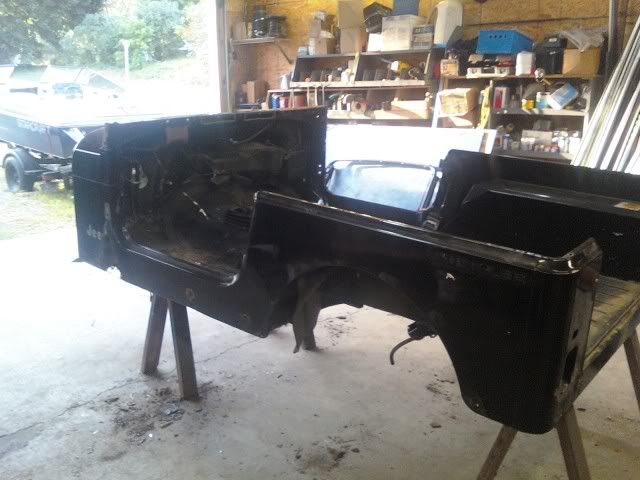 picked up a 94 yj tub from the local junkyard for $200
its hard to see but there are rotted holes on both sides right below the stamped jeep logo im patching it on the inside and getting black steel diamond plater to run down the side of the jeep only the bottom 6 inches or so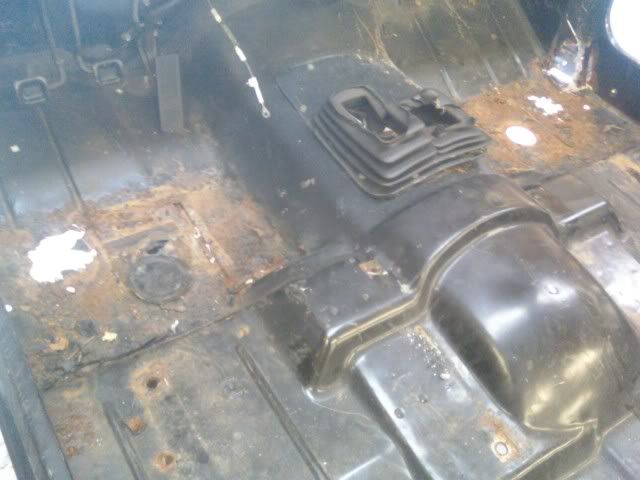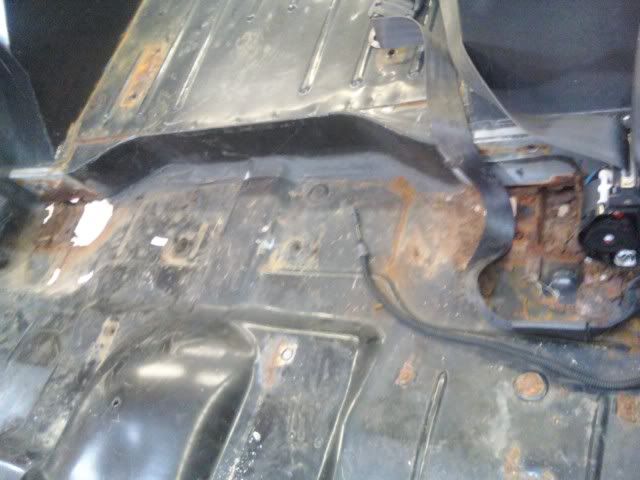 the floors of the jeep are rotted out but i ordered new floors from quadratec we are just going to weld in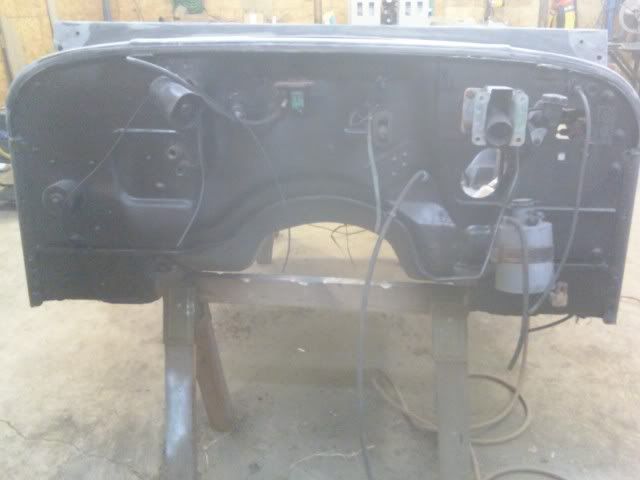 started sanding so i could have it all ready for primer after i get the floors in
flipped it over to wire wheel the bottom so i can rhino line the bottom
i picked up a cj tailgate from a local guy who gave up on his cj project
also got a hood, grill and windshield frame all in perfect condition
right now im in the process of welding the floors in and rhino lining the bottom then primer is going on ill be painting the jeep either military tan, military green, or the olive green that comes on the new wranglers. after that is create engine tranny and tcase. but have to wait till i come back from basic training and ait so i have the money to throw into it considering all the money ive saved up during the past year has all been spent on this if you have any suggestions feel free