Busy day today. I'm not sure whether it was the PB Blaster or the 24" lug wrench, but those lugs came off pretty easy. I only had two that gave me trouble, and a lot of wrenching around finally got them off. The front two wheels are ready to come off; the back two are off.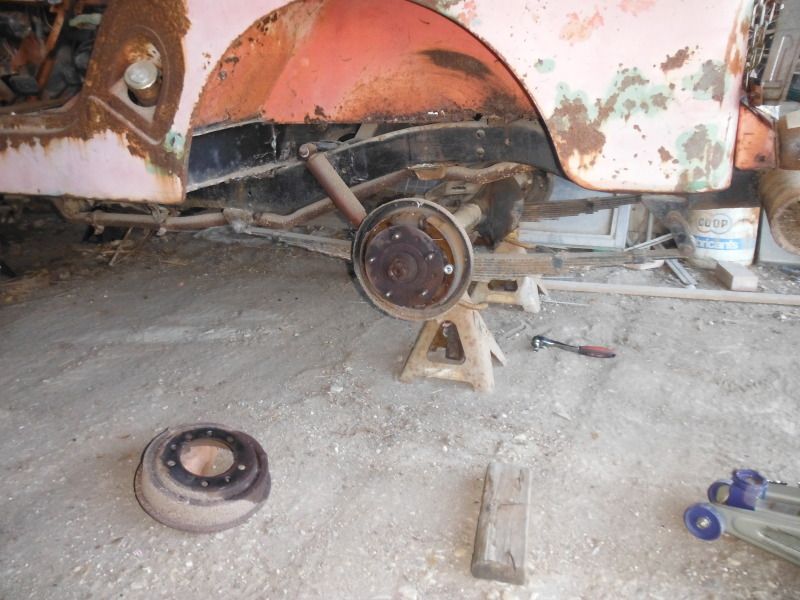 Driver's side with L-marked studs. The drum was on real loose, and the castle nut came off with just a little jerking on the 1 7/16" breaker bar. No sweat, no cotter pin. I wasn't too happy to find out that this is such a huge castle nut, though. Had to go to Tractor Supply to get it.
The drum looks like it'll need replacing. All four drums need replacing, although I'm probably going to Steve drum brakes on the front and go with a disc kit.. They're all horribly rusted and grind a little at the bottom. Looks like I'll have to reset the runout? Something like that.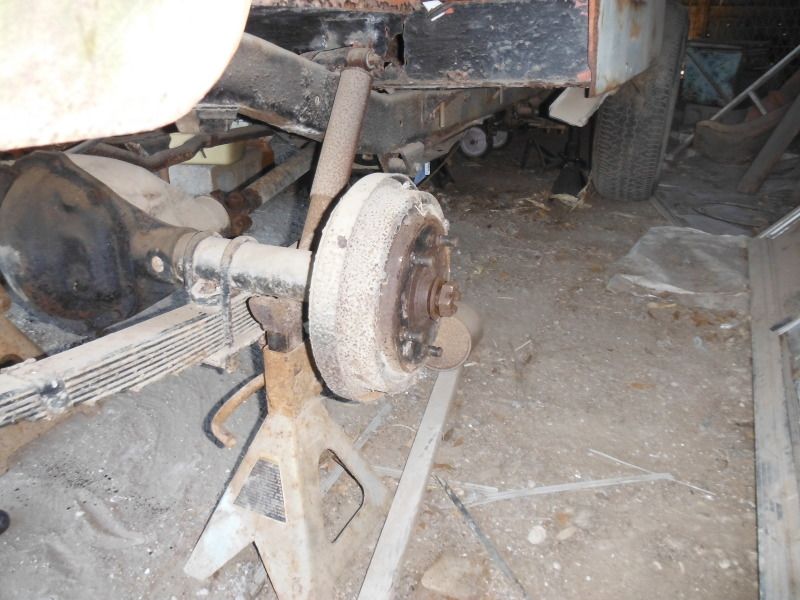 Passenger side without L-marked studs. This one had a 1 1/2" castle nut, so I had to get an old mechanic up the hill to give me a hand with it. Many profanities were sworn before I finally broke down to ask for help, though, and dad's old monkeywrench will probably never be the same. This drum feels like it was pressed onto the hub, so I'm not going to mess with it until I can get a hub puller. Wonder if I could make a hillbilly one out of an old brake drum...
Then I busted into the diff thinking it would be dry and full of rust.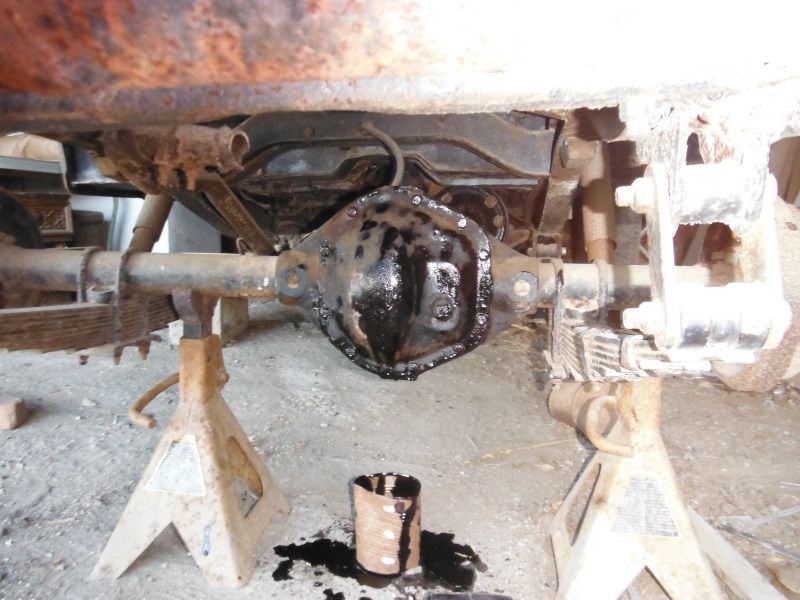 This is the end result: a green bean can full of grease (which was later poured back into the diff), and a huge mess. Took me forty minutes of washing my hands to just be clean enough to take the picture. The good news is, the diff doesn't sound like its grinding. It sounds more like the transfer case. I'm going to order in a new gasket from Kaiser Willys and refill it with cleaner grease, and maybe replace the cover bolts with stainless steel. Right now they're painted and yucky.
Question time: When I turn the front axle up where its supposed to go into the lockout, and the rear hub with the brake drum off, I feel a faint ticking sensation. Is this a sign of failing bearings, or is it kinda normal? It doesn't feel especially hard to turn without the wheel hubs on it.