Alright, I took the plastic tubing off the wires and sure enough found a green wire and a green/orange wire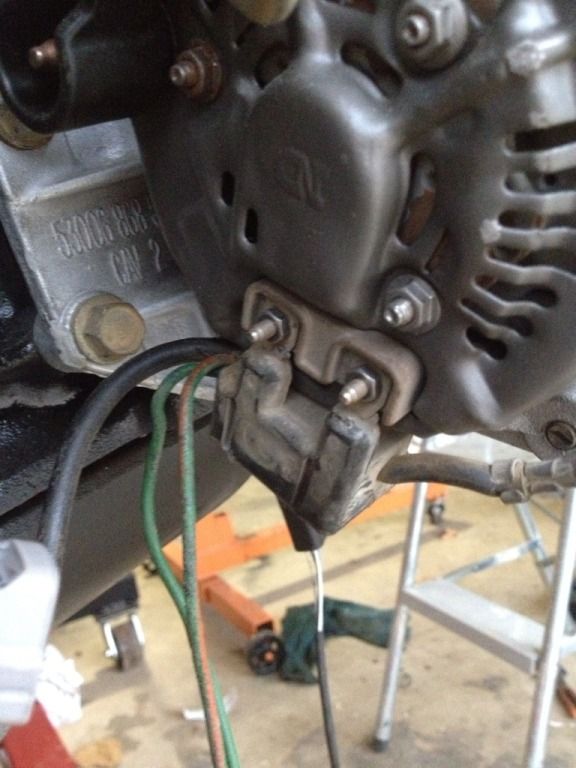 Do I just splice right in to those or should I pull these and connect the wires directly to the post and then wire another wire to the battery? Or could I wire the other (12 volt) wire to the B+ (output) terminal and run that to the solenoid or battery since its a heavier gauge wire?
Also, I have a new question (the hits just keep on coming):
The oil pressure sensor/ sending unit was wired to a connector that combined wires from the alternator and ac compressor. The hesco harness doesn't have a hook up or connection for the oil pressure sensor or the connector that it was previously wired to. How would I wire this up to make sure it works properly?
Would I need to figure out which pin it goes to on the PCM and wire it directly to that?