I'm still chuggin' away at things. The down side to rebuilding a Jeep is that somehow it makes time go by faster than ever. I don't believe I'll meet my July goal so I've moved it to September.
Still working on the smaller stuff, cleaning repairing or painting. I put a poly gas tank in years ago after replacing 2 metal tanks before that due to rust (there's that word again), but the top of the sending unit is still metal and looking a bit shabby, as is the ground wire to the frame.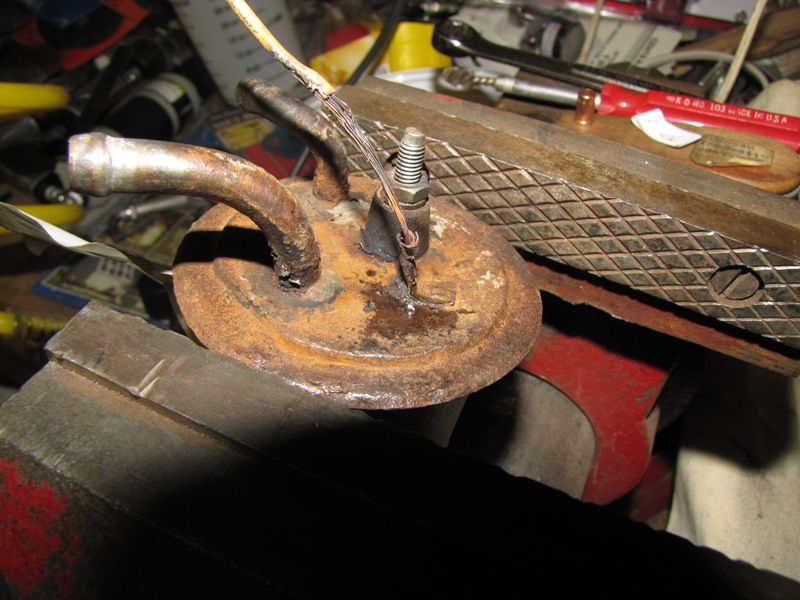 2282
The tab connector for the wire seems to be spot welded fast and is still holding on well (at least for now) so I figured I'd just cut the old wire off and solder a new one on. I kept a short piece of the old wire on it to wrap around the new one. I was able to pry open the top 2 crimping legs to slide the new (heavier gauge) wire into it, then I wrapped the old wire around it and soldered them together.
2284
Then I took a copper ground crimp used for solid strand home wiring (Romex type) and slide that down over the soldered connection and crimped it. That should keep the old tab, which was just a spade terminal bent 90*, from being easily bent and snapped off. Then it all got a coating of POR15 to stop the rust. I'm pretty sure I'm going to put an access panel in the bed directly above the sending unit, so when it goes bad it'll be soooo much easier replacing it.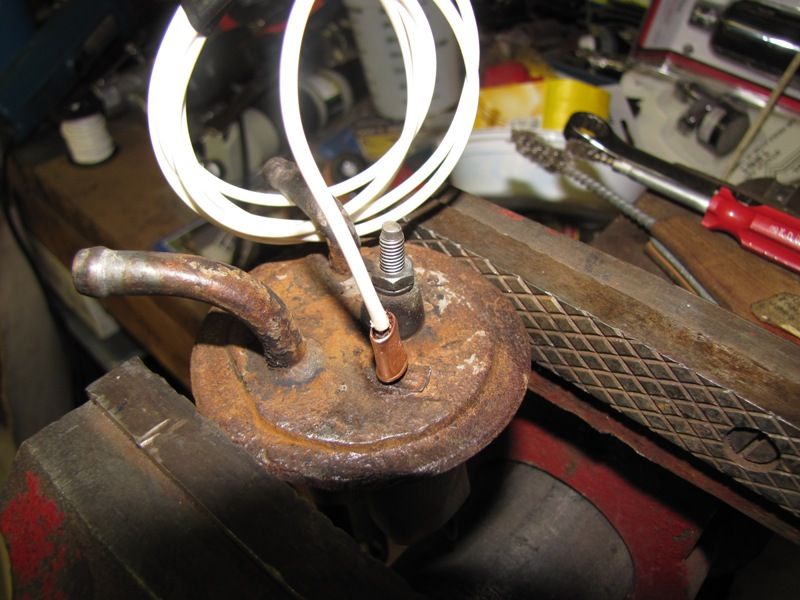 2286
2296
I've also been working on the transmission. I didn't want to have it tore down this far without taking a look inside just to make sure everything was fine and I wouldn't be taking it back out anytime soon (I hope). Everything looked good inside and no metal shavings.
2262
This was a rebuilt T-4 from 1992 when my original trannies one shaft snapped when I downshifted from 4th to 3rd going up a mountain highway (still the 2.73 diff. gears) and I lost 3rd and 4th. So it's not my original unit. I sprayed out the inside of the case with brake kleen and everything looked okay. I am replacing the shifter fork boots/pads (blue –in pic above) at the suggestion of fredrok, whom seems to be the resident guy who knows transmissions. I also had discovered a small bit of gear oil between the trans. and t-case when I separated the two. Further inspection showed the lip of the rear output shaft seal was deformed so I replaced that seal.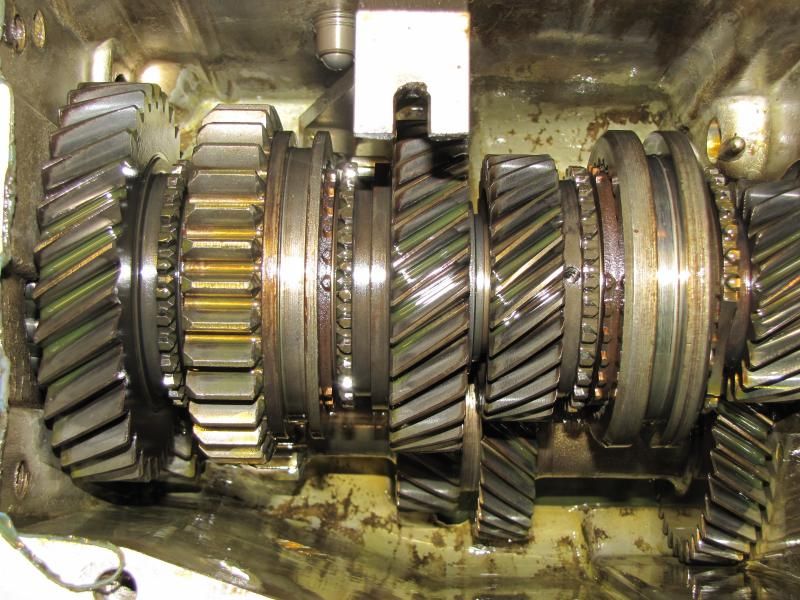 2264
Beyond that I cleaned up the case and gave it a shot of Eastwood's Aluma-Blast paint and she got checked off the list. Oh, and I replaced the shifter cane's isolator and clip, which was broken. These are the kind of parts where your stuck buying them from Crown or Omix-ada cause no one else makes them! But hey, they'll work.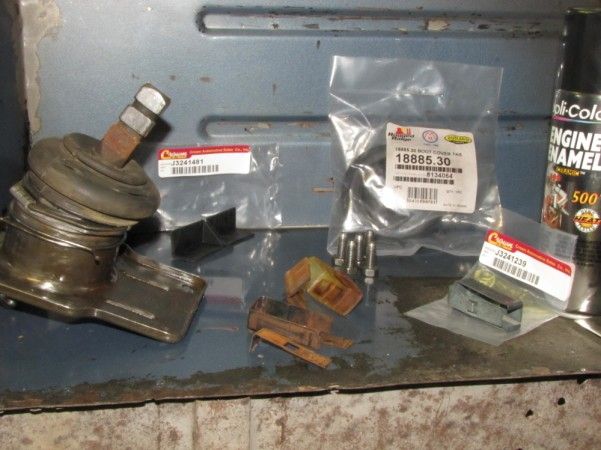 2324
I also cleaned up the torque arm and replaced the mount and bushings with poly ones.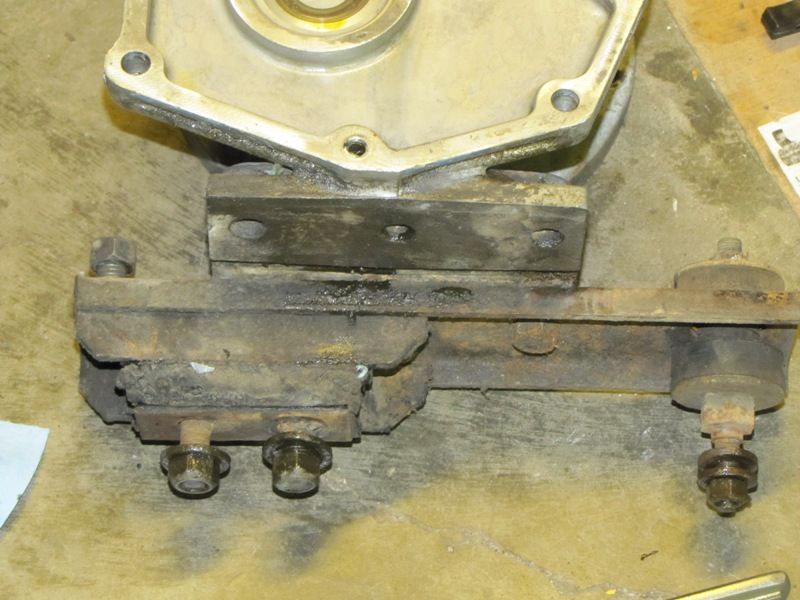 2266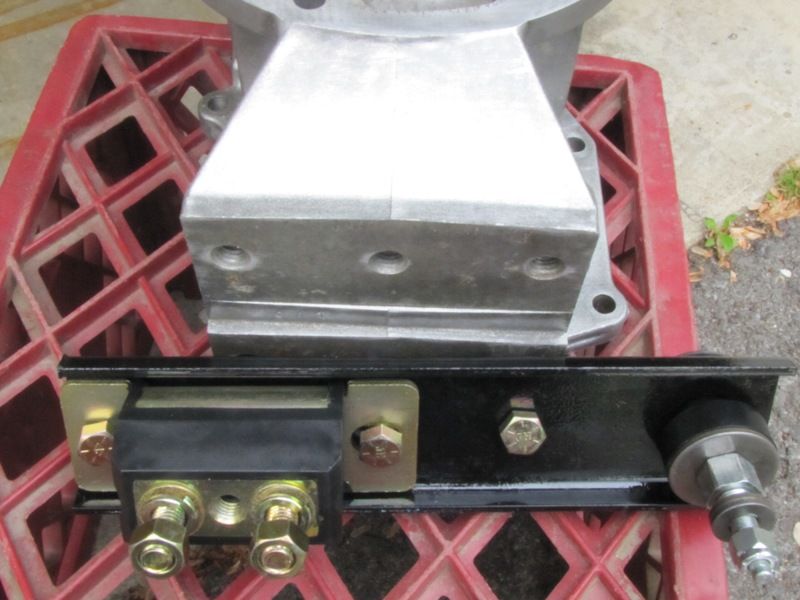 2315
Then I moved on to the Dana 300 transfer case. Again, nothing wrong there but I'd be remiss if I didn't open that up and take a peek inside. I swear when I drained the oil out it looked brand new, that gold translucent look. Nothing wrong there so simply a scrubbin' and some paint. I had already sandblasted it a few weeks back.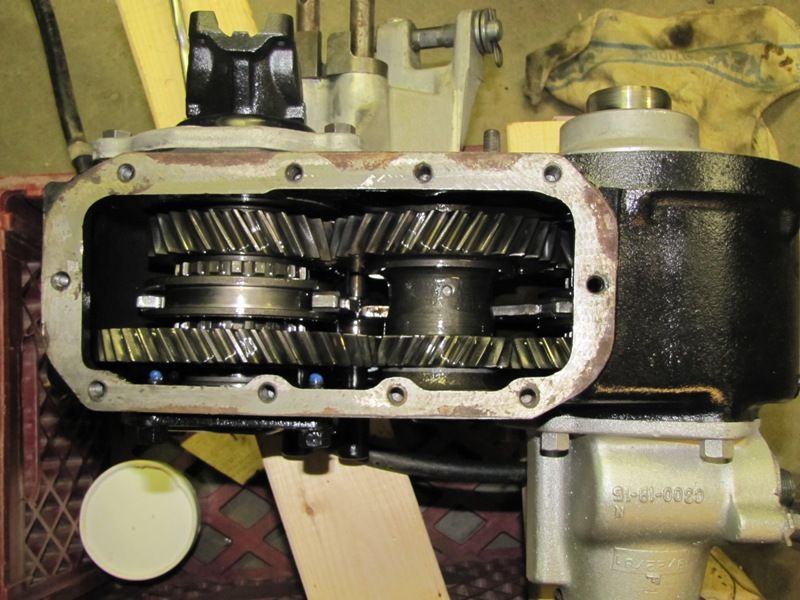 2306