Well I haven't posted anything in a while. Despite a weeks vacation, I haven't made much headway (we went camping). At least it seems that way to me. And here it is, the end of summer. I envisioned being further along but it is what it is.
I did get the transfer case attached and then started hanging parts on the engine. The intake and exhaust manifolds, the steering pump, alternator, and belts.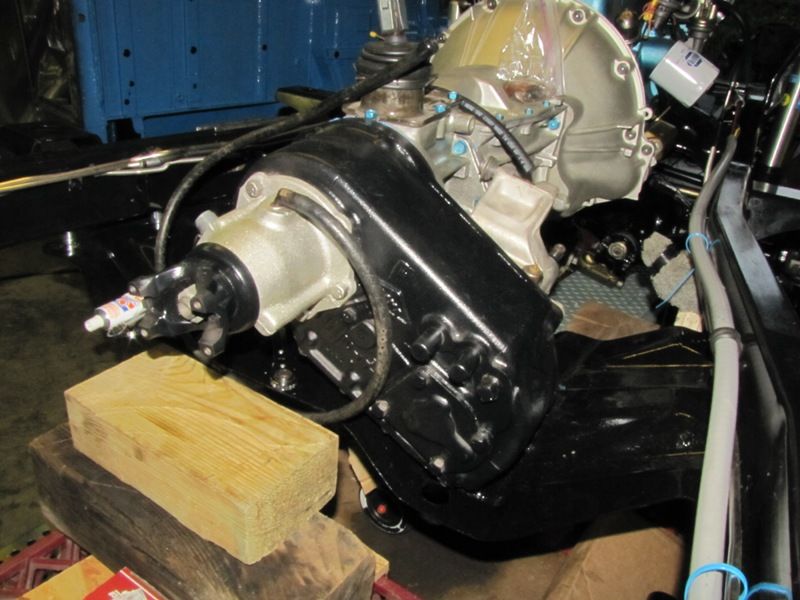 4688
4612
4704
I could only find a header pipe for an '83 and up (Walker 44-872) which has the stubbed port for the exhaust recirculator tube on it, so I had to plug this. I welded a shortened 5/8" hex bolt into it.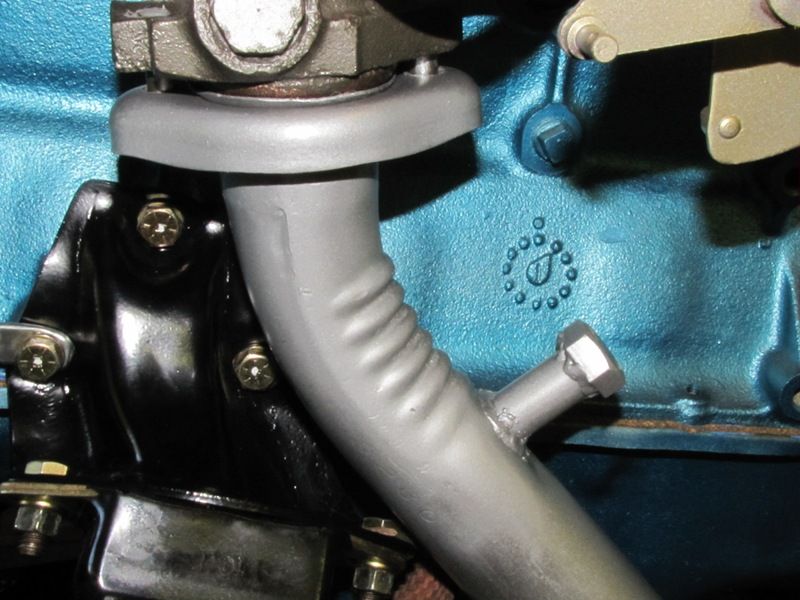 4672
Once the t-case was in I could measure some driveline angles to find out where I'm at there. I had 1.5 degrees at the t-case and 7 degrees at the axle yoke. Remember I had left my rear U-bolts just snug because I figured I'd need some adjusting once the drivetrain was in. I had to remove shims that came on the OME springs which were pointing it up too high. That took it down to 4 ½ degrees. The next easiest thing to do was to drop the transfer case / tranny skid plate. Which I didn't want to have to do if it wasn't needed but it turns out it was. So I picked up some steel sleeves (3/4"x7/8"x1"tall) at Lowe's, which are basically what some lowering kits include, and proceeded to loosen some bolts, support the drivetrain and install these sleeves. When said and done that brought my t-case yoke angle to 4 degrees, a half degree from target and good enough for me.
4624
I also added my steering stabilizer. I got a Skyjacker brand which I'm told are one of the better ones out there. I like it's small size that helps limit interference.
4707
I took care of the wiring that I ran the LiquidTight tubing for. I got a Cantex NM junction box (4"x4"x2") at Lowe's to fit all this in and it used every bit of it. Their nice because they have no holes so you can drill one wherever you need it. I have 2 relays and 2 fuses in it that will take care of my rear aux. lite and waterproof power port that I mentioned earlier. The light is mounted (you can see it in the one pic) but I'm waiting for the bumper / spare carrier to go on to mount the outlet. I might put a light on the other side too.
4710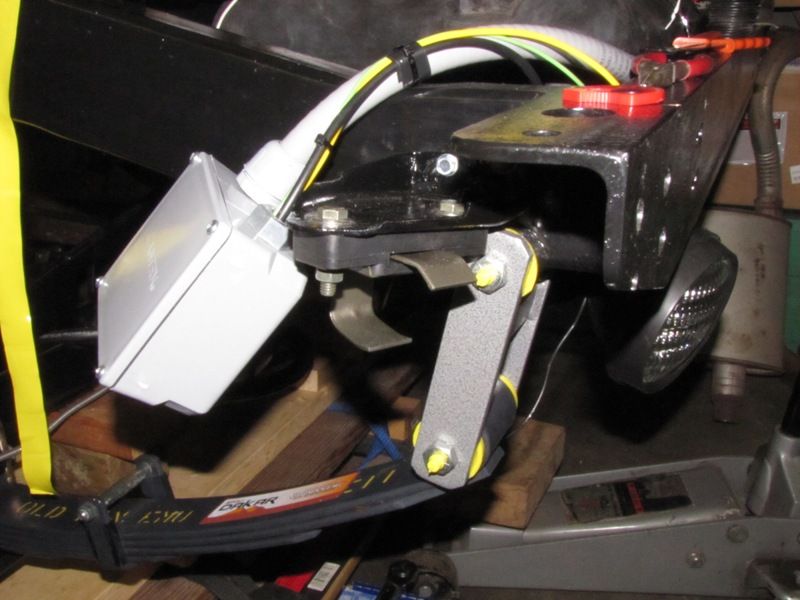 4714
I also discovered something disappointing. I had sandblasted and painted my master cylinder last spring with Eastwood's Brake Grey, which is supposed to not be affected by brake fluid. I found that rust will still affect it!! Most likely it's due to not priming it with something first. So DON'T do that!
4619