After Jerking around all summer with the 258 that came in my CJ I finally gave up on it.
Before I get into this 'write-up', I want to give a big Thank You to those who helped me work through the issues with my original 258. I learned a TON about carburetor tuning, timing, vacuum, etc. from you guys! You all Rock!
(OK, enough with the sappy crap… Here we go….)
I was going to have the original engine rebuilt, but didn't want to spend that kind of money right now, or give up any chance on driving it this season.
BigJoe offered me a good 258 at a decent price, so I jumped on it.
At first glance, it didn't look too filthy. So I figured I might as well go ahead and put a coat of paint on it.
Well it was dirtier than I thought, but I'm happy with the results so far.
I know the diehard Jeep guys will shoot me for my color choice, but I thought Chevy Orange/ Black would look good in an orange Jeep. Plus it would be easier to see/ track the inevitable leaks that will pop up.
So shoot me…..
I used Duplicolor Engine Enamel for everything.
Parts that had been previously painted got scuffed up and hit with Duplicolor Self-Etching Primer before a couple coats of gloss black.
Cleaning and prep was simply brake cleaner and a wire brush – at first.
Wire brushing it by hand was just way too slow (I do want to drive this thing before snowfall, after all), so I picked up a wire wheel and put it in my drill. Made things go much faster…
Before and after pics of one side done with wire brush, by hand.
I redid that side and this one with the wire wheel in about the same amount of time as it took me to do the first side by hand.
All cleaned up and time to take Big Brother's place on the stand for masking and paint.
Masked and ready to lay down some paint!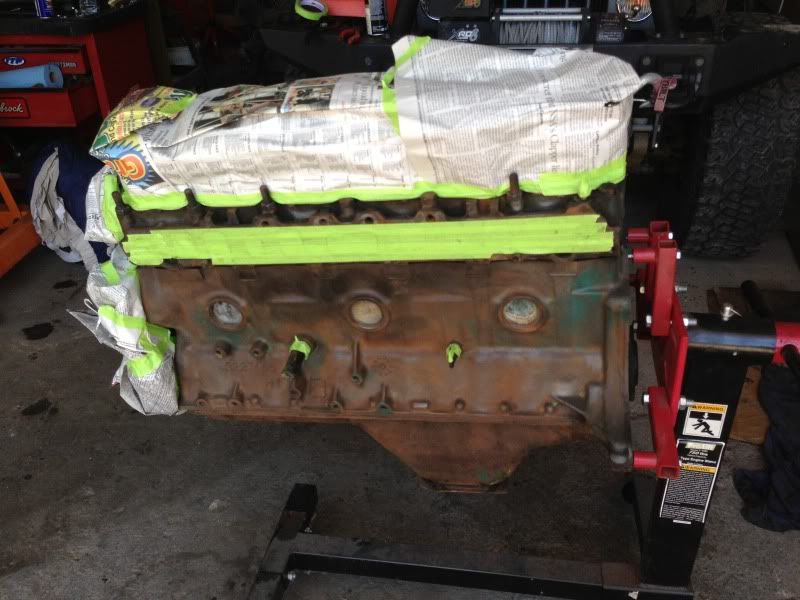 One light coat and 3 wet coats of Chevy Orange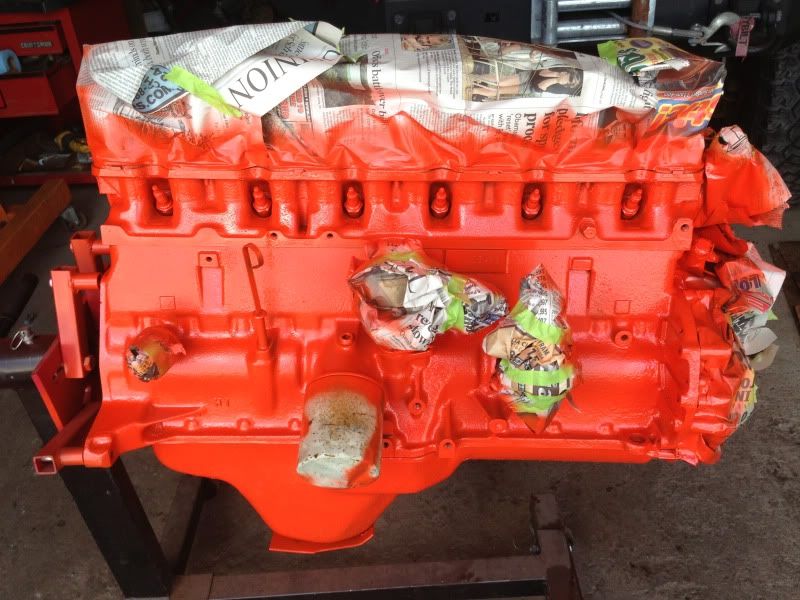 Moving on to the accessories, etc.
Hoping the Duplicolor Cast Coat Aluminum tones down some… YIKES!
As I said, the brackets, etc. got the same cleaning with brake cleaner and wire wheel to scuff them up. Then a few coats of the etching primer.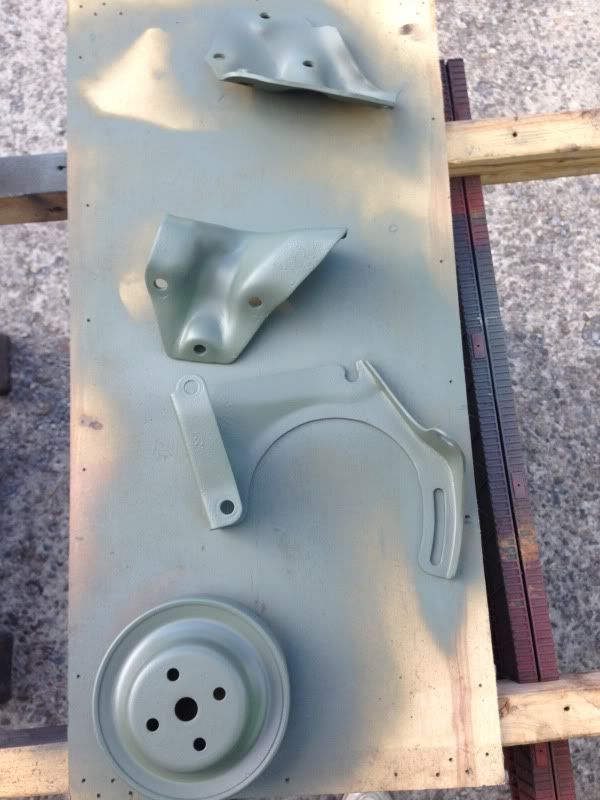 A few coats of Gloss Black on the brackets.
Wondering if I should have gone with the Semi-Gloss, or Low Gloss Black…..
Oh well, it's on there, now.!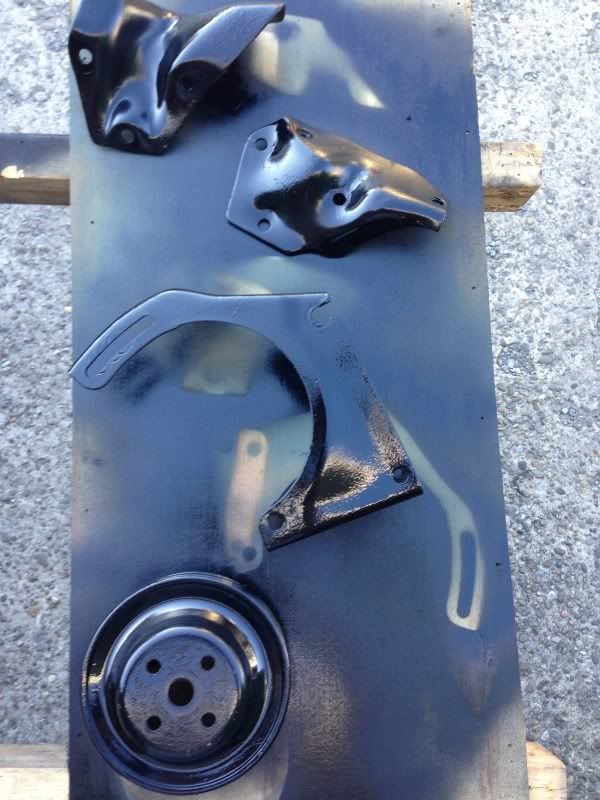 So far, so good. I haven't unmasked it yet, so I have no idea how it looks.
Maybe tonight.
More pics to follow…..