Everyone like pictures so here we go....
I have a heavy foot.....mine spun, I had NO TIME for the 1 piece swap so a light weld worked and it lasted a week. Re-spun it (broke the welds) and I re-welded it again.....2 days later, weld broke again. I got a late 86 Dana 44 to swap in, but needed a few more weeks.....did a final high burn in to really hold it.... Each time 4 high with locked front hubs got me home. Each time the nut kept the spun hub on the shaft.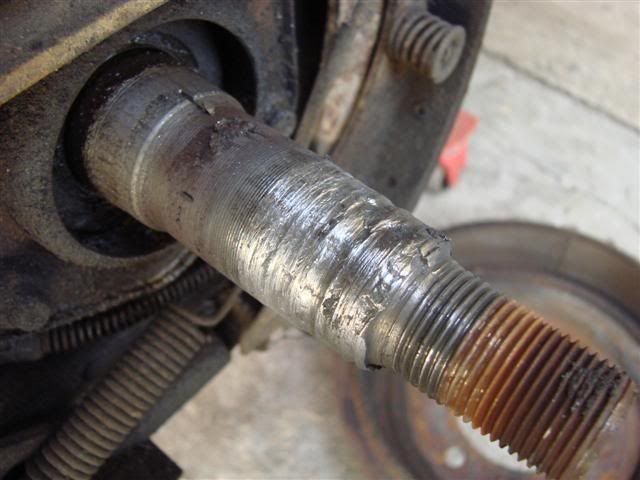 When it spun the third time, again I locked the front hubs and drove home in 4 high....Several miles later (in heavy traffic) the wheel got wobbly and stuck out a few inches when I pulled over. I stopped and called a friend with a trailer. We jacked up the rear to inspect it and the wheel fell off with the drum and hub. IT snapped the axle shaft behind the shaft end and weld....Thank God my wheel didn't fall off when I was doing 45 MPH down the Highway.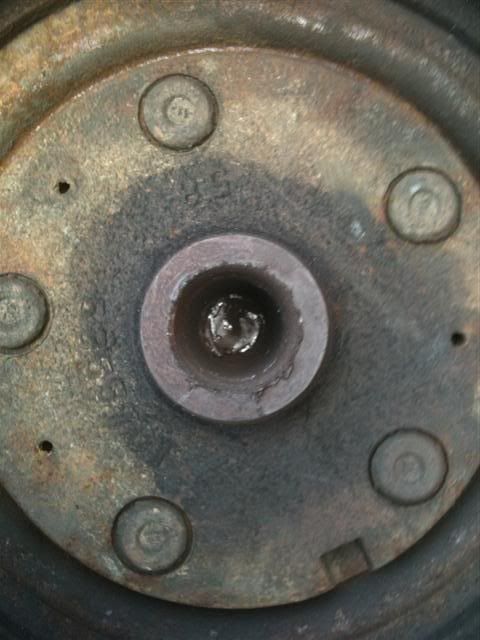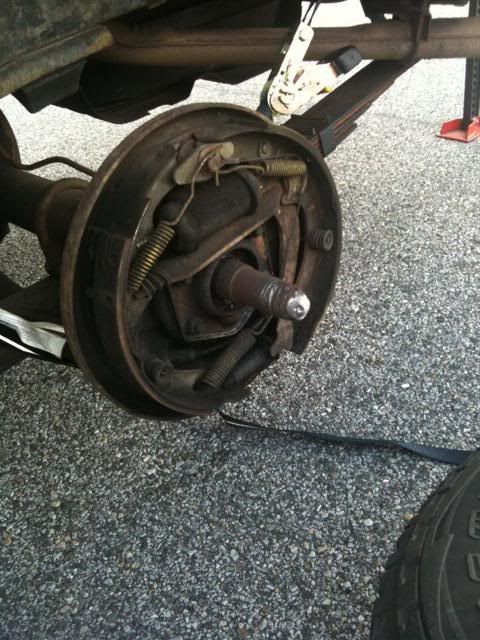 Everything posted above I agree with. The high heat changes things and its a big no no. Don't do it. Get a new hub/key, a one piece kit, or another axle.
It will hold IF the tires aren't huge and the nut is very tight. In 24 years of driving CJs, Ive spun a few. Moser is the way to go if your keeping the 20. Late 86 44 is my first choice though.