Thanks guys. It's comments like those that remind me that I'm not just being over critical on certain parts.
Your right James, I cant complain with the set up I've got.
So unless there is something odd going on with my parts, it seems the new timing chain sprockets arent being produced correctly. Danny from the engine shop had a new one sent in, and it was identical to the one I already had. He called the warehouse and had them check their stock, and everything they had was the same. So he offered to take the one I had and cut it on the lathe. Took it down to him at 11:30 this morning, and had it back before 2
Just can't beat customer service like that. He kept my old one so he could send it to the producer. But here are some before and after photos.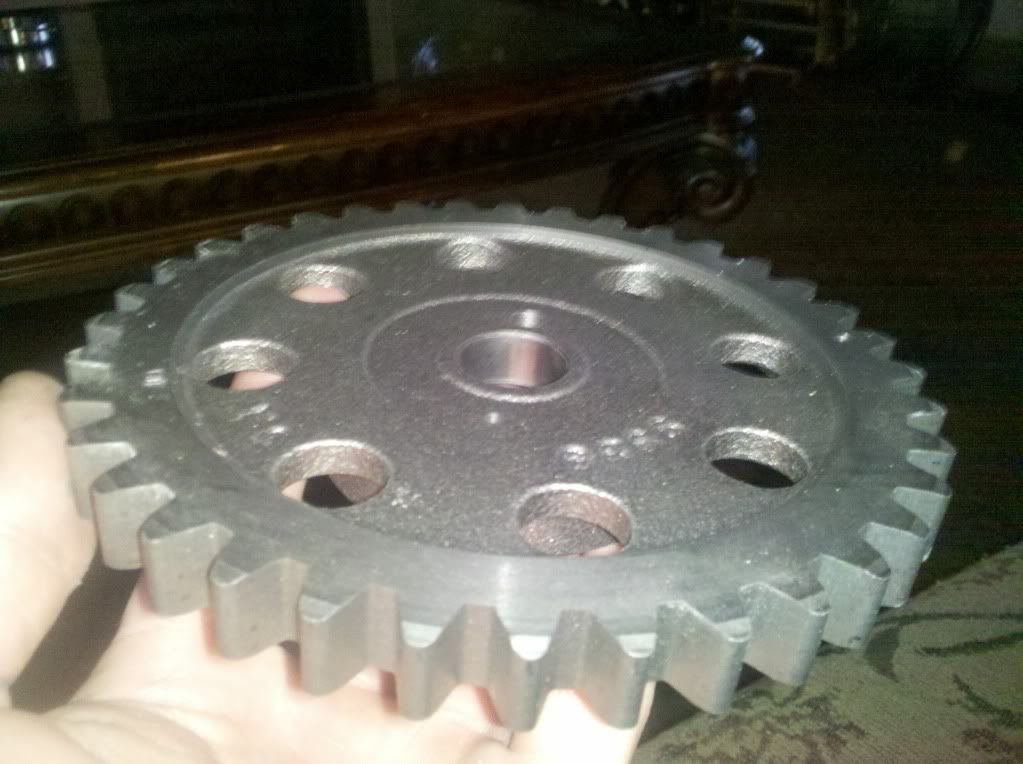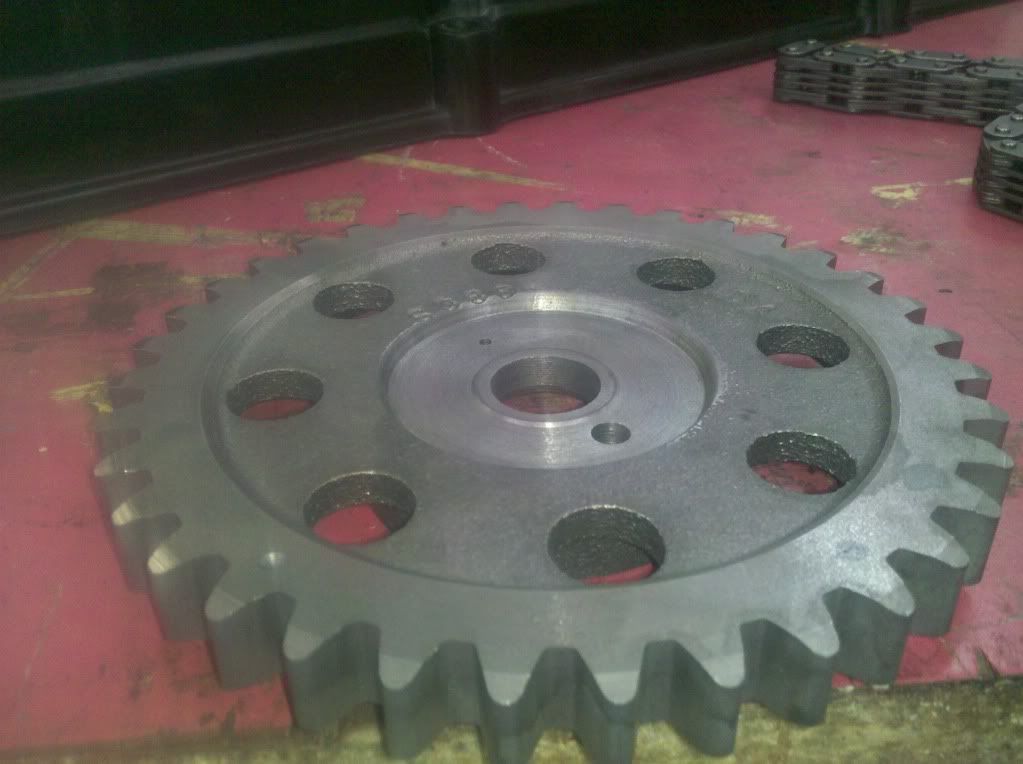 So with that fixed I was able to get everything bolted up on the engine. That went well enough until I was torquing the oil pan bolts and pop....son of a... Managed to strip the threads going into the timing cover. The fix was as easy as it could get, had a tap and a screw to fit near by.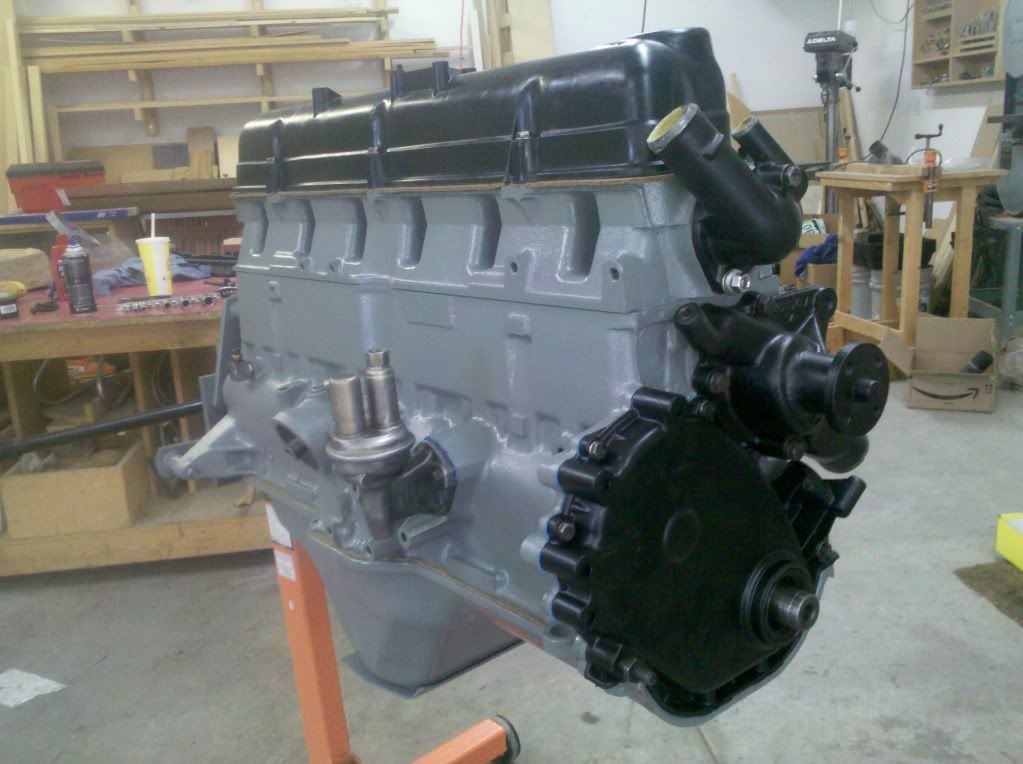 Still need to get a new thermostat, otherwise its pretty much done.
Almost forgot, I used Back To Black on the valve cover, its not as noticeable in this photo, but the results were well worth the cost.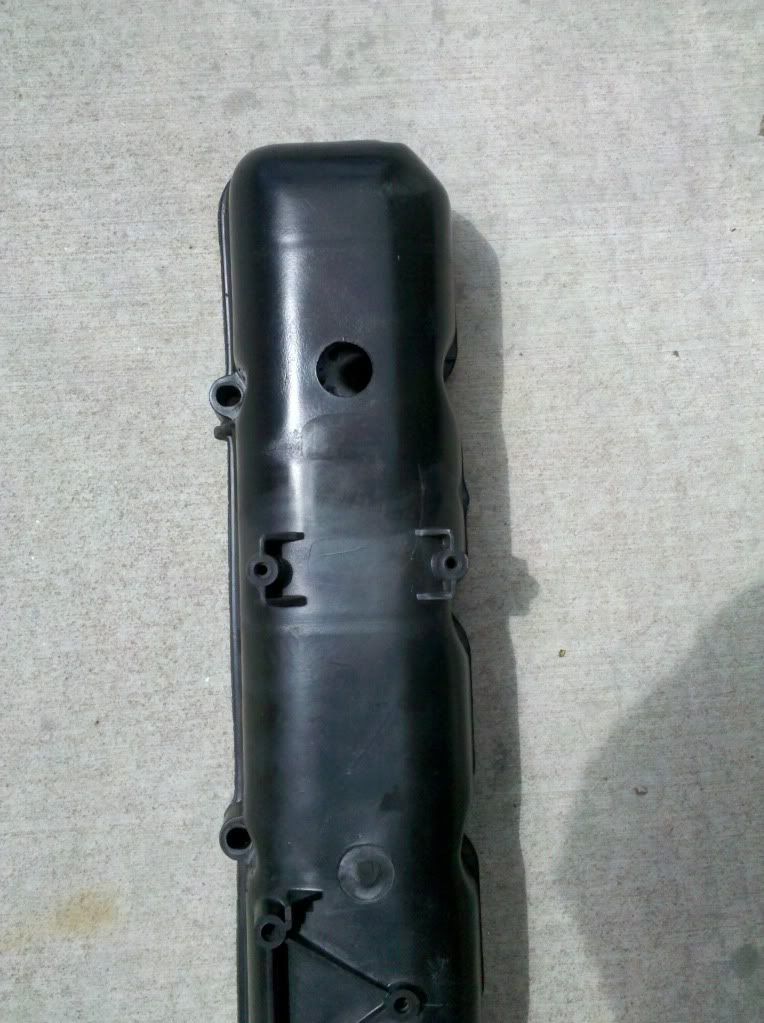 The weather was beautiful today so I scrubbed up the transmission and transfer case, waited for them to dry and painted them. There are a few nooks where I know the paint wont stick, but nobody will ever see them, and I have obsessed over it enough.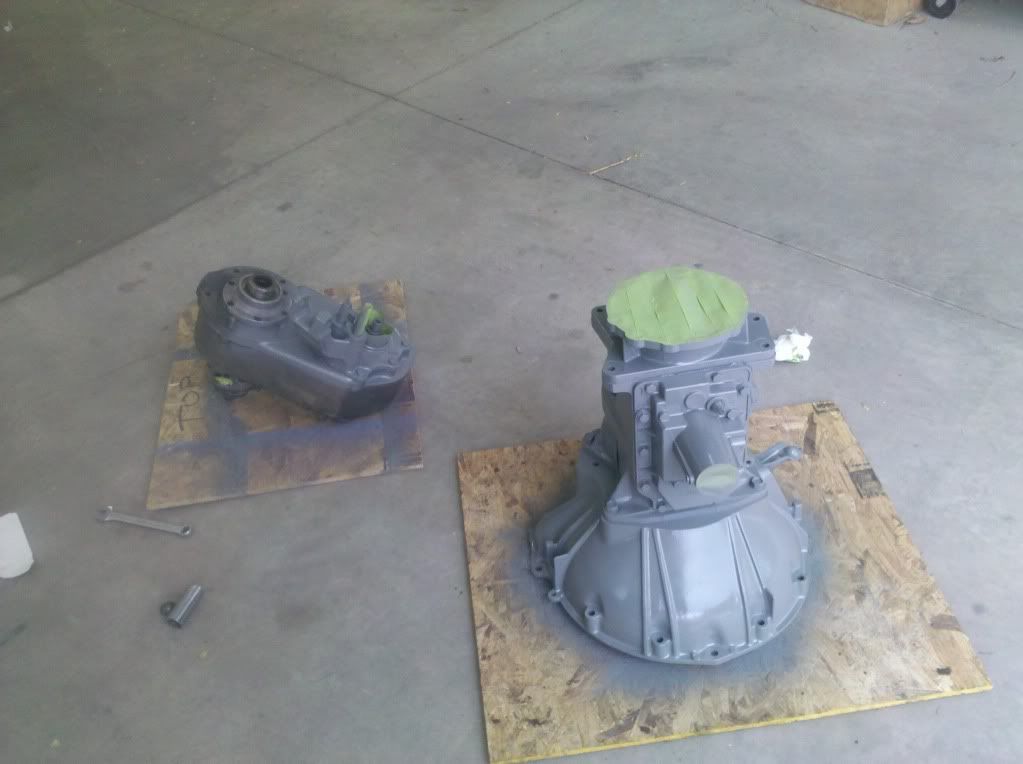 I only painted the parts on the transfer case that would be difficult to get to while bolted on the transmission, so tomorrow I will bolt it on and paint the remainder.
Spent the little time I had left painting some random parts I had sandblasted.
This is the first time in a while I've felt like I managed to get a lot accomplished!