Registered User
Join Date: Aug 2012
Location: cincinnati
Posts: 57
1978 CJ7 Dash Lights Quandry
---
long time listener, first time caller here...
Just got a 1978 CJ7 that I love, but as I'm slowly working out her kinks, the wiring has got me.... lost.
Spent the last 4 hours or so backtracking, deleting back wiring done for the sound system, etc. As of right now, I still cannot figure out why the dash lights do not work.
A few bulbs do work, though the rest were left absent from the PO. I have not replaced the light switch, though I 'jumped' from the hot to the dash lights in the light switch block and nothing happened. Just for fun I tried the headlights via the same method, and they work. So it's something dedicated to the dash lights.
edit: I tried replacing the fuse (used a 5amp instead of 3, but it should be a-ok). No help there.
I have tried backtracking the ground, I hear this is the most common solution. All of the dash lights are single orange wires, and I cannot figure where on earth the ground comes from.
In wiring diagrams, I do see that the ground links up to a degree with the lights for the a/c, etc. but no place that it directly links up with the dash lights themsleves. What am I missing here??
I know a lot of people have just "added" ground, but where on earth in the chain would I do this??
TL;DR - dash lights won't work. Can't find ground.
Registered User
Join Date: Nov 2009
Location: PA
Posts: 87
You can just run a temporary wire from the neg terminal of your battery and connect the other end to any bolt on your dash. If the lights then work, you know you have a bad ground and you can then run a NEW permanent ground to your dash. If they don't work, then you might want to see if you are getting 12V of power through your "orange" wires that go to your dash lights. Also, make sure that your "dash light dimmer" switch is not scrolled down in the full dim position.
Registered User
Join Date: Jun 2009
Location: Horseheads
Posts: 35
I just went through almost the same thing with my 79 I removed the headlight switch and sprayed it with electrical cleaner. that fixed my problem but it does not seem to be yours as some of them work. I believe each individual light gets it's ground through the gauge it's mounted in. so maybe by pulling each and using a little sand paper in the mounting hole you'll reestablish your grounds again. It's worth a try. John
---
John in Michigan (Back in Horseheads NY) '79 CJ7, 2012 Chevy Malibu. 07 Nitro,
Registered User
Join Date: Jun 2011
Location: Scottdale
Posts: 5,540
Here's a diagram that may help you along. Some of the dash lights have their own ground, some ground to the gauge.
There are also other orange wires that aren't for the lights. One comes off of the switch and goes to a dome light of some sorts. Another goes to the 4wd light.
Registered User
Join Date: Aug 2012
Location: cincinnati
Posts: 57
Hey All,

Thanks for the responses!

Fairly confident it is NOT the ground. Tried replacing it, no luck.

I checked at the fuse panel, and without a fuse I am able to get 12v terminal to terminal with the lights engaged. So that checks out.

Unfortunately, when I then go check the individual lights, I maybe get 0.02v. So something is not hooked up right, though for the life of me I can't figure it out since so much of the wiring is bound together (factory I assume). Could it be something on the other side of the fuse panel that I don't see??
Registered User
Join Date: Aug 2012
Location: cincinnati
Posts: 57
oddly enough, the only light that DOES work is the high beam indicator on the speedo.... wired totally differently from what I see in the wiring diagram... so I'm completely stumped.
Registered User
Join Date: Jul 2013
Location: boston
Posts: 1
Hey I have a 78 cj 7 and it is doing the exact same thing. did you find the cure?
Registered User
Join Date: May 2014
Location: Federal Way
Posts: 18
---
Oh Boy, I was hoping to find an answer here. I am having the same problem and don't seem to be getting anywhere. The orange wire coming off the switch is hot all the time. Are the dash lights supposed to be lit all the time?
Then, testing the sockets, I am getting no voltage.
Registered User
Join Date: Nov 2007
Location: Canton
Posts: 3,983
Old thread but worthy of this:
Quote:
...I cannot figure where on earth the ground comes from.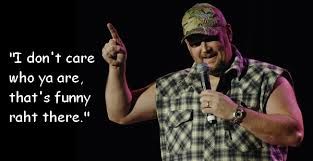 ---
"In the end...It's all Hack."
Registered User
Join Date: Sep 2010
Location: Hazleton
Posts: 201
XNODESIREX Here's some info for step by step troubleshooting:
JOHN STRENK:
http://www.jeepforum.com/forum/f8/jo...blems-1309086/
(See 5th post down) - click on the links at the bottom of his post; educational and may provide the solution
(A good one >>)
http://civilianjeep.info/Strenk/Gaug...for_cj_gau.htm
JEEPHAMMER
http://www.jeepforum.com/forum/f8/en...rounds-491290/
Jeephammer starts 2nd post from top - again, in addition to the actual post (& follow-ons in the thread), see his hotlinks at the end of his post
His home web page -
http://www.junkyardgenius.com/toc.html
1 circuit at a time, trace it from "power-in, through the switch, through the gauge/light, and back to ground". Use a 12V indicator light (at minimum), a meter is better. As others have pointed out, cleaning / emery or brushing contacts helps. Additionally, Good grounds and once you have proven a circuit (got it working), solidifying and protecting it (i.e. electrical + mechanical + waterproofed connections, and dielectric grease at appropriate locations) means not having to go back and fix it one cold, wet night.
Currently Active Users Viewing This Thread: 1

(0 members and 1 guests)
Posting Rules

You may post new threads

You may post replies

You may not post attachments

You may not edit your posts

---

HTML code is Off

---