Here's where I am today. Bought new seats and a Bikini top. The top was an issue because for some reason I have a CJ5 roll bar. It sits back further so I went to a canvas shop and added enough to make it fit. Also added long shackles. It gave some room for the tire but screwed up my steering.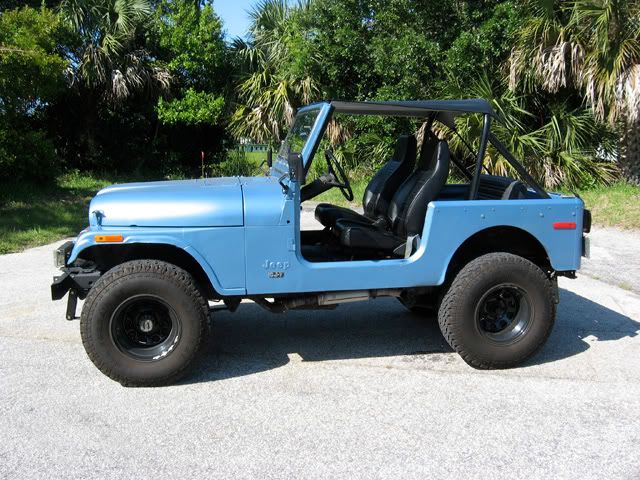 I bought a 304 off craigslist with the T150 and transfer case.
Put it on the stand and started tearing it down.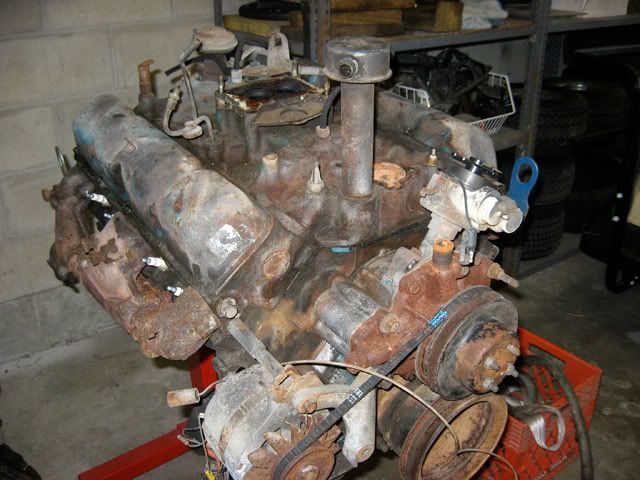 Flipped it and noticed two freeze plugs were expandable rubber and one was JB weld.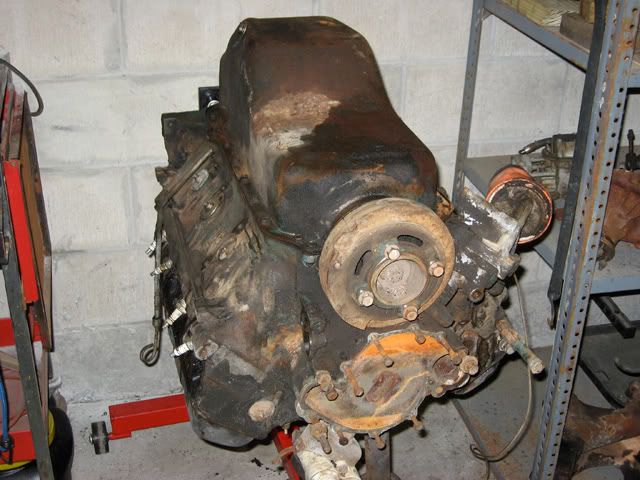 Sprayed it down with easy off and got some color.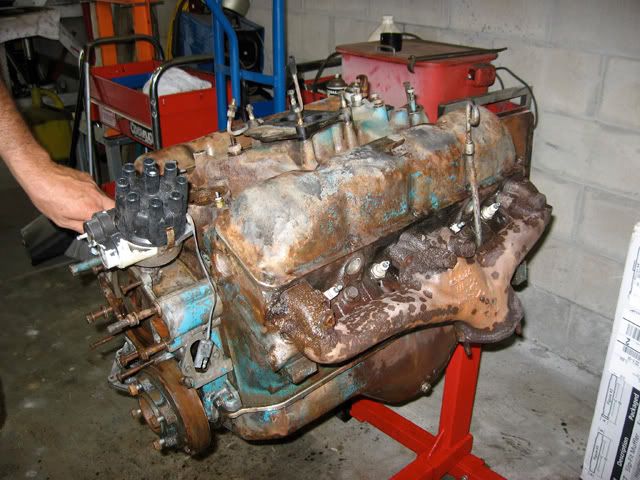 Replaced the freeze plugs, pounded out the dents in the oil pan new gaskets and water pump.
Painted the bottom.
And the top. Added the carb and the headers just to see how they'd look.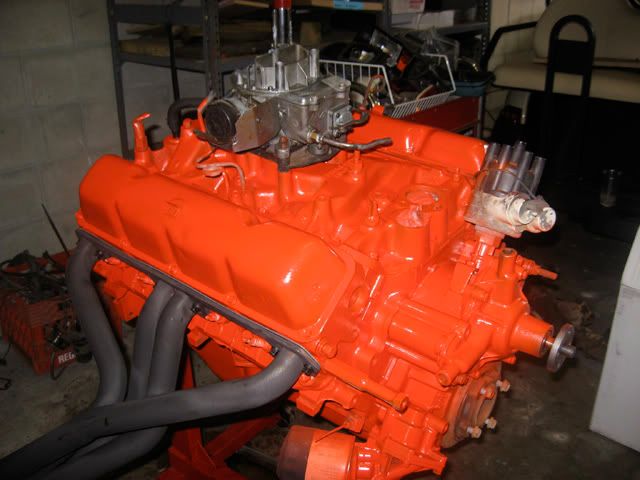 I finally found a Saturday to put the 304 in. I recruited four friends and we got it done in one day.
Pulling the six.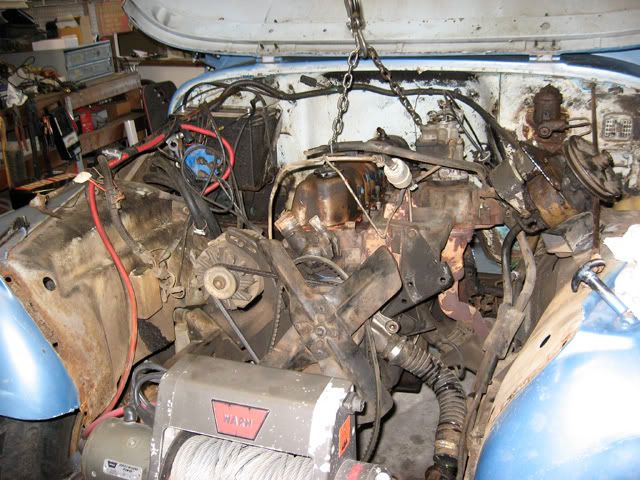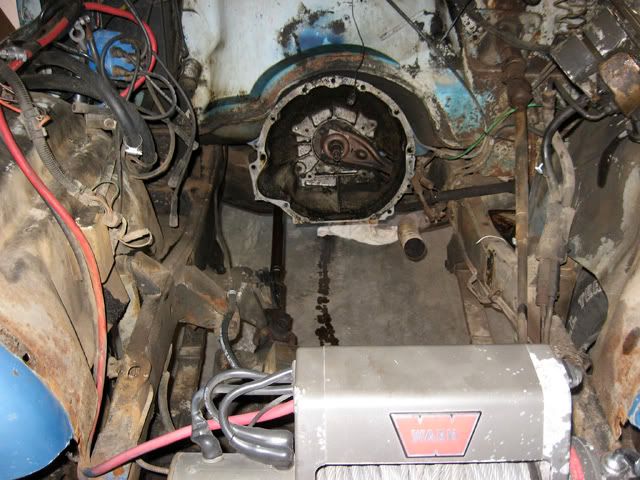 In goes the 304.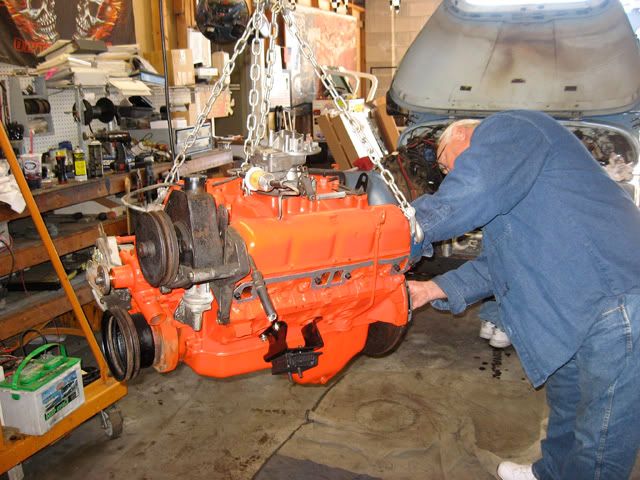 All together except the power steering pump.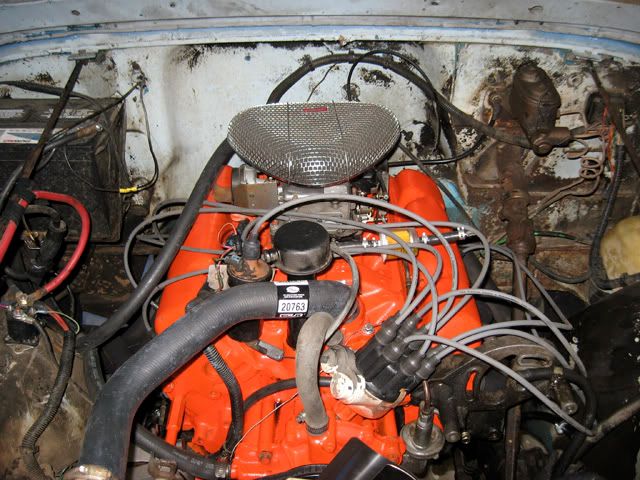 Purple Hornies. They sound great.
My power steering pump had a leak. I got one from my buddy but it ended up being a newer model with the O-ring fitting. We all were trying to figure out how to get a high pressure hose with two different ends. Then I called Morris 4x4 who referred me to another Jeep Store. He laughed and said why don't you just exchange the fittings on the pumps. DUH!

Another issue was when we put the coolant in and fired the motor it started pouring out the side. I instantly had that queezy feeling like I bought a shot motor.

Turned out to be a half inch freeze plug above the bigger ones that we didn't see.
I've driven it all week. I'm loving the power.
I got a Performer intake off craigslist for my 304. The guy had left the motor uncovered hanging from a tree for a year. As you can see scale has formed on top.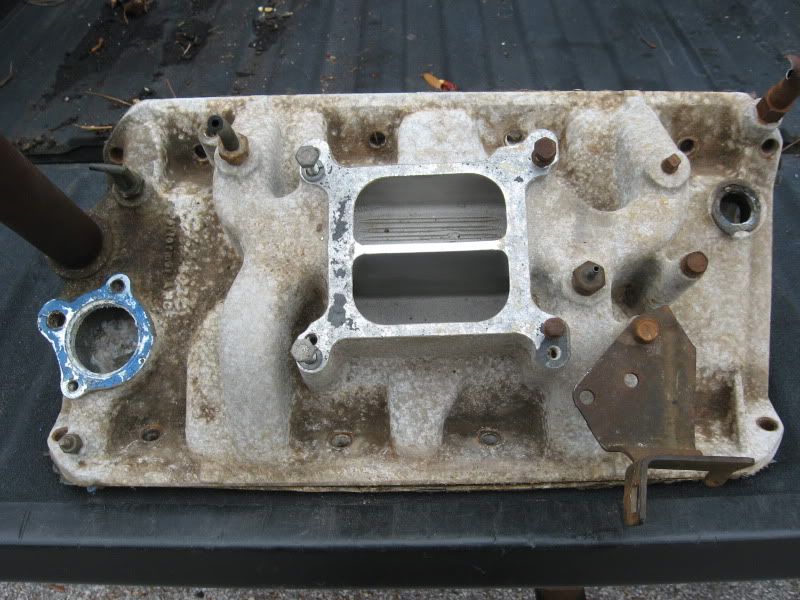 I used degreaser, muriatic acid, and then used a drill wire wheel and steel wool. Still going to polish it.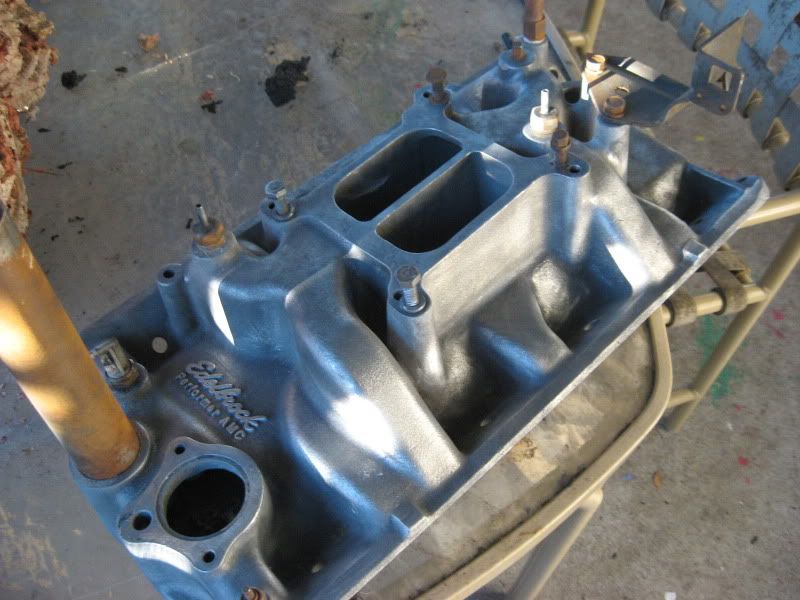 Added a Holley 650 Double pumper. I've heard people on here say it's too much but I haven't had any problems.