1976 CJ-5 Fuse Box
---
Does anyone have a picture of a stock 1976 CJ-5 fusebox, with legible labels for the fuses? I am working on diagnosisng turn signal problems/brake/reverse lights in the rear. Thanks.
Paul
---
Quote:
brain guts all over the windshield!!!!!!!!!!!!!!!!
Quote:
Originally Posted by
WillysEdition04
View Post
After reading 7-8 of your posts I've come to the conclusion that you may be mentally retarded, which is why I won't ask what "brain guts" are.
Quote:
I'd rather take the chance and belive in God than take the chance and not.
Cuz ya got nothing to lose by believing, but ya sure might if ya don't.
White Jeep Club Member-2027
Registered User
Join Date: Nov 2007
Location: Canton
Posts: 3,343
PM John Strenk...

He's got a 76, IIRC, and he's got all sorts of cool graphics...
---
"In the end...It's all Hack."
Registered User
Join Date: May 2008
Location: tennessee
Posts: 51
Not sure if this helps but maybe it will. I have a CHILTON'S book and it shows the wiring schematics. It shows the stop/hazzard having a 20A fuse and the turn signals having a 15A fuse but thats really all I can see. I could try to scan the page and send it to you but the print is small and not sure if you could read it after it scans. It doesn't show the fuse panel though but if you would like I will try.
Moderator
Join Date: Feb 2005
Location: Shalersville Ohio
Posts: 15,678
I'll see if I can find a good picture. I know somone called Fuzz401 had a good pic.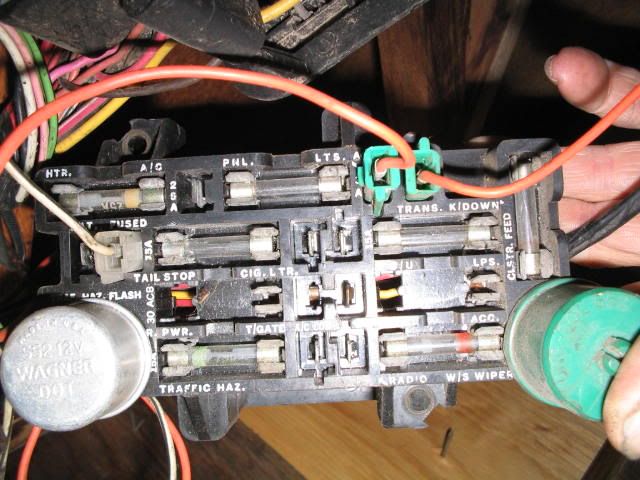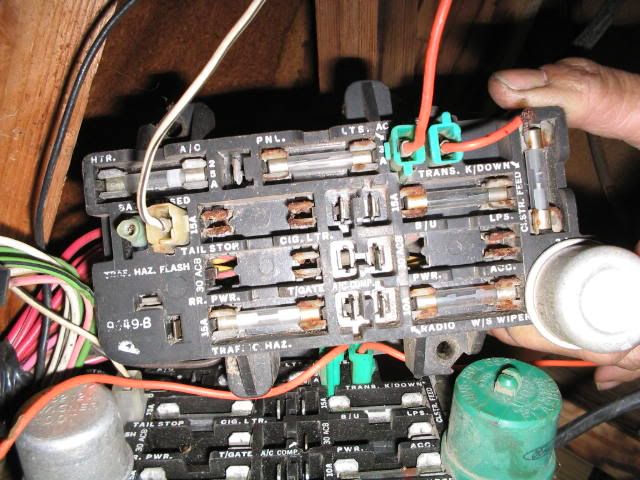 Rust anyone?
Registered User
Join Date: Nov 2012
Location: Springfield
Posts: 7
Great photo, very helpful. Does anyone have a reference that identifies each fuse by size/ rating? (For 76 CJ-5)
Registered User
Join Date: Feb 2009
Location: Vallejo
Posts: 693
Currently Active Users Viewing This Thread: 1

(0 members and 1 guests)
Posting Rules

You may post new threads

You may post replies

You may not post attachments

You may not edit your posts

---

HTML code is Off

---