It's time to start putting it together now. This is where I thought the fun would start. Boy was I a dummy! Nothing has went on like it came off! Everything had to be almost custom fit! Another side note is that I planned on driving this Jeep, hunting and fishing in it. I had done so much work on it that I had gotten to the point where I didn't want to get it dirty or scratch it. I can certainly see why people build these show cars and then never drive them. Anyway, while moving some parts around I chipped the paint on the back of the tub. Made me sick as a dog! Then I realized something. Even though it has a lot of memories, it's still an 'ol Jeep and there is no use in me building this thing and not enjoying it. And I plan on making lots more memories in it with my kids! Besides that a Jeep just ain't a Jeep without a little mud on the tires. Right? Here is the motor going in the frame. I decided to go with two more cylinders cause you only live once!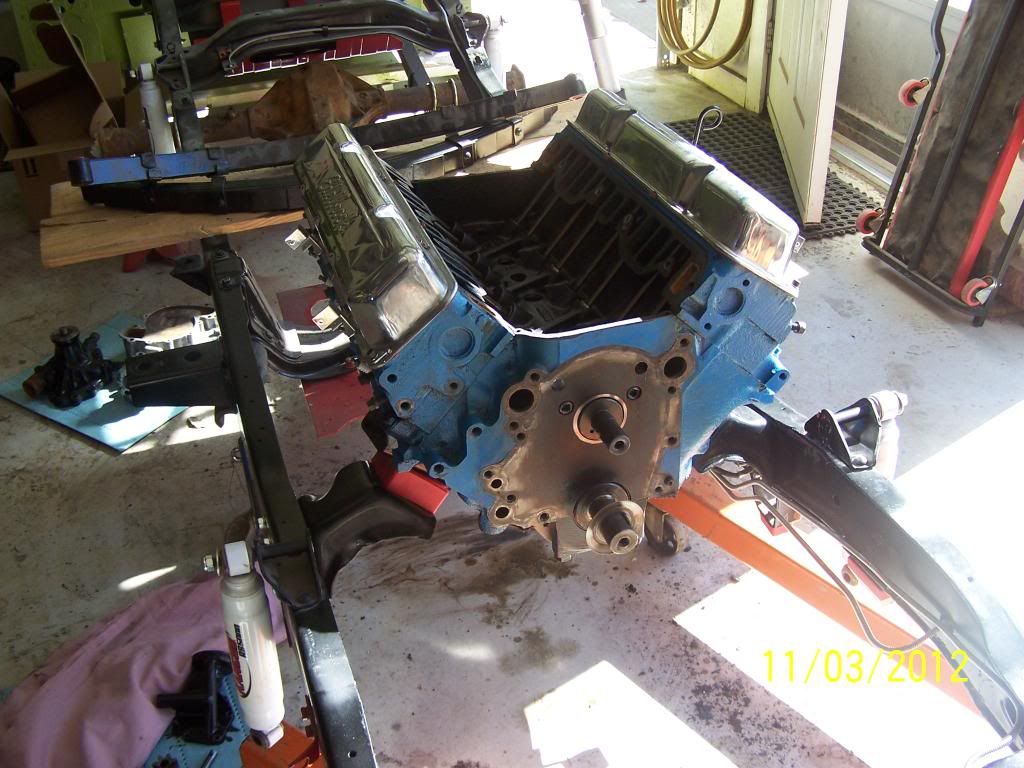 Transmission after being painted.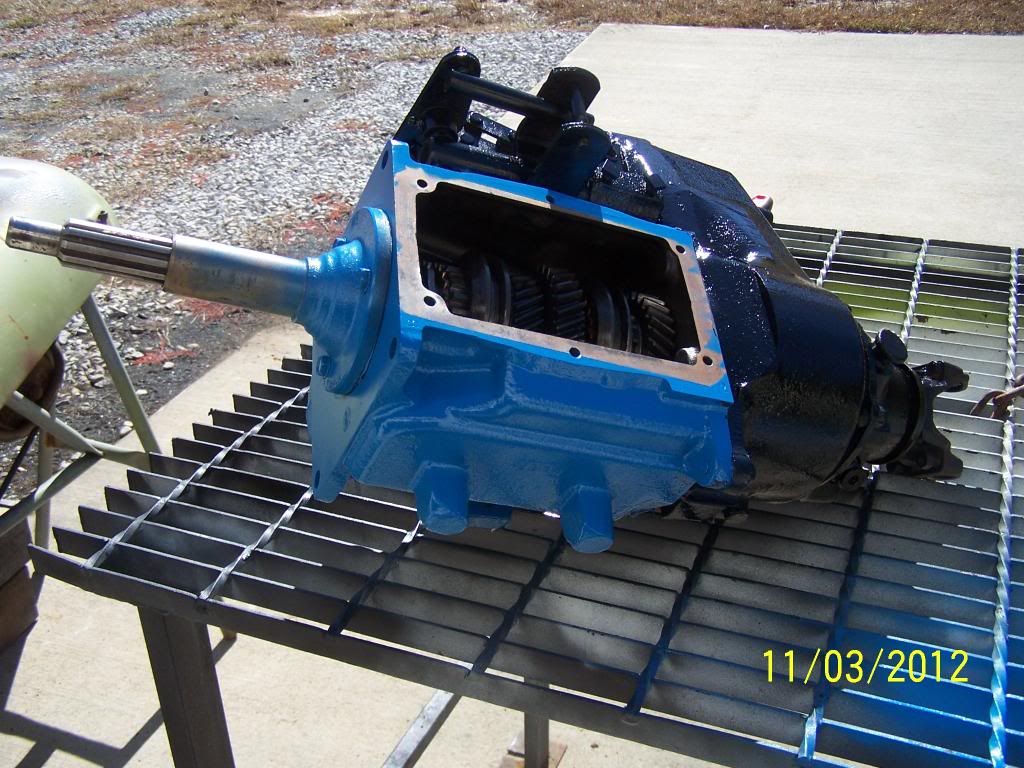 Finally, after a year and a half, the tub is back on the frame! I felt like a hero that day!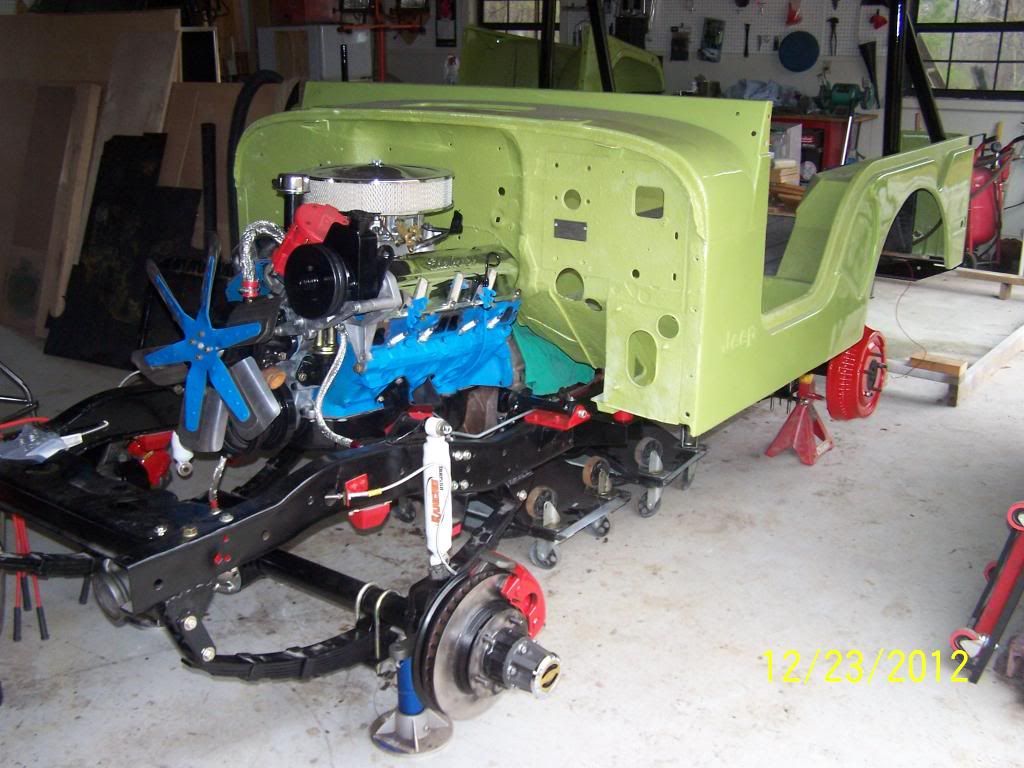 Now I am cooking! Wheels and tires going on!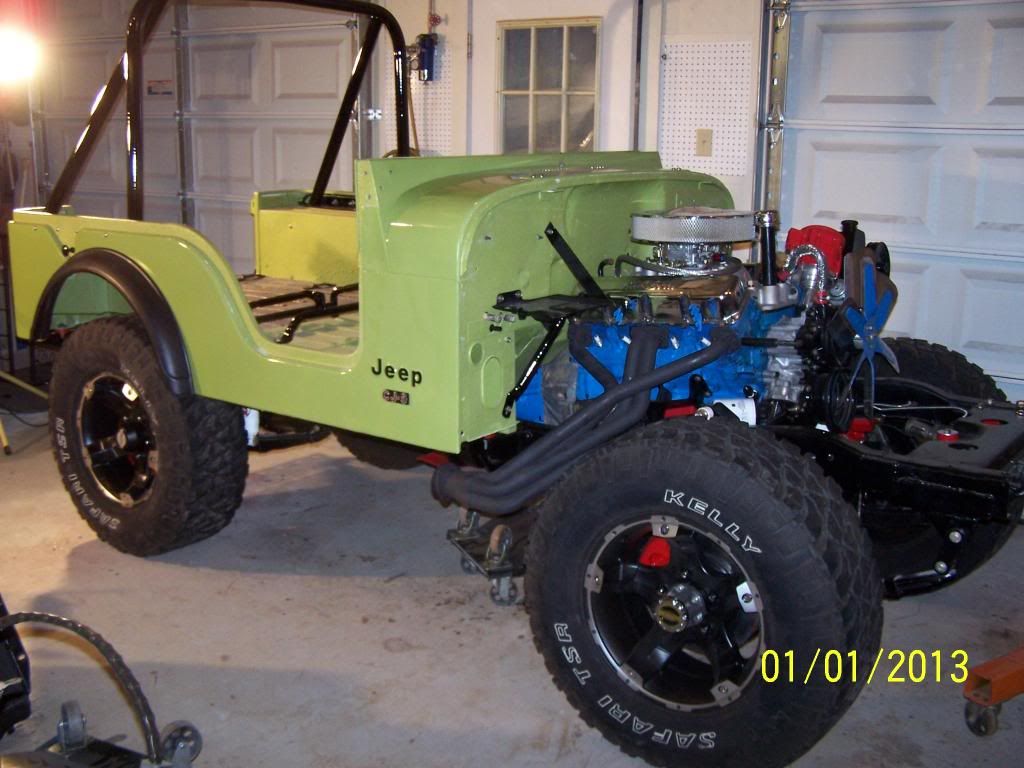 I kept the original speedometer, but sent it off to be white faced.