Did double duty Saturday since I had time and it was too hot to fish. I gave 'ol blue a little tlc. It's been neglected for a while now. I washed and cleaned it up and took off the old fender flares. They were all warped and cracked up.
I cleaned a little under the hood, but much more is needed. I have a major oil leak out of the dipstick I think. Well actually that's probably not the only leak. Also after looking at the vacuum lines that needs some work for sure. I'm not sure if any of them are hooked up right. Funny how you never know somethings wrong until you've seen it done right. I will have to do some more research on the forum to get it figured out.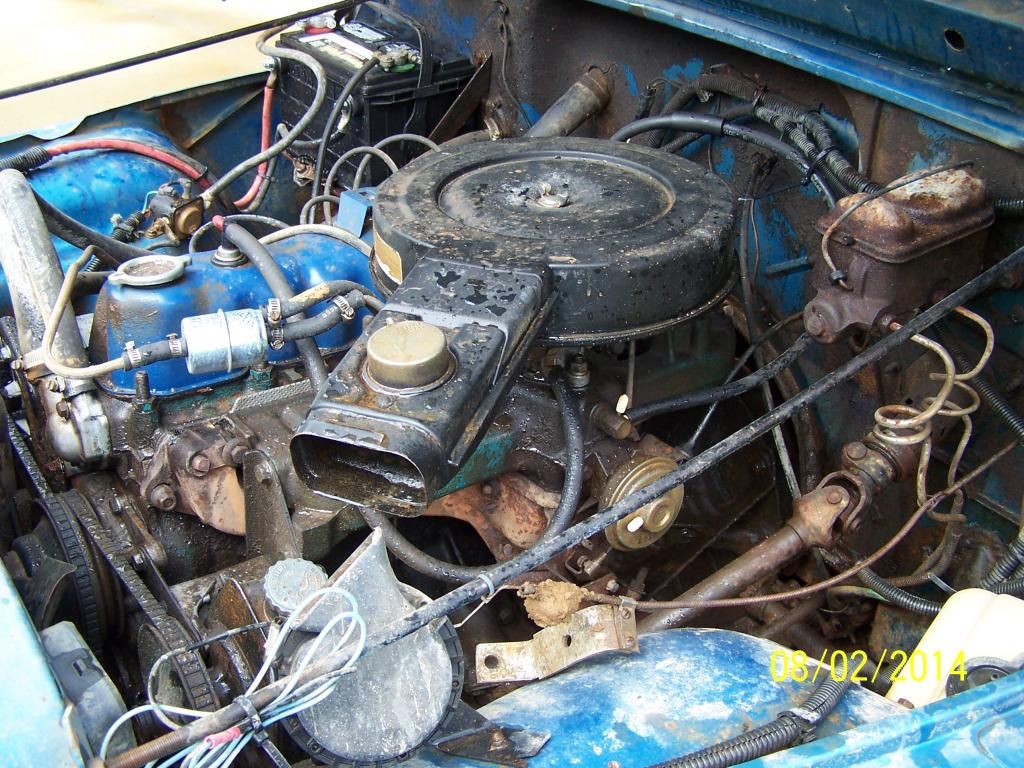 While I was in the mood I decided to clean up green 75 also. I thought they looked good together.
I also got started on this mess of a tanktop. I paid a guy that was supposed to know what he was doing to the the glassing for me. It was busted up pretty bad. He did it while I was building the rest of the Jeep. He wasn't supposed to prime it. Just fix the busted spots. It was dark when I picked it up over a year ago and I didn't pay much attention. I should have. I am not real happy with the job. He primed everything without sanding anything first. He even primed all the hardware too. I figure on top of learning how to fiberglass it will take me longer to undo what he did that it would have taken me to do it myself the right way the first time. I don't know anything about fiberglass so maybe he did better than I am giving him credit. Let me know what you think guys.
Looks like a little more sanding was needed here to me.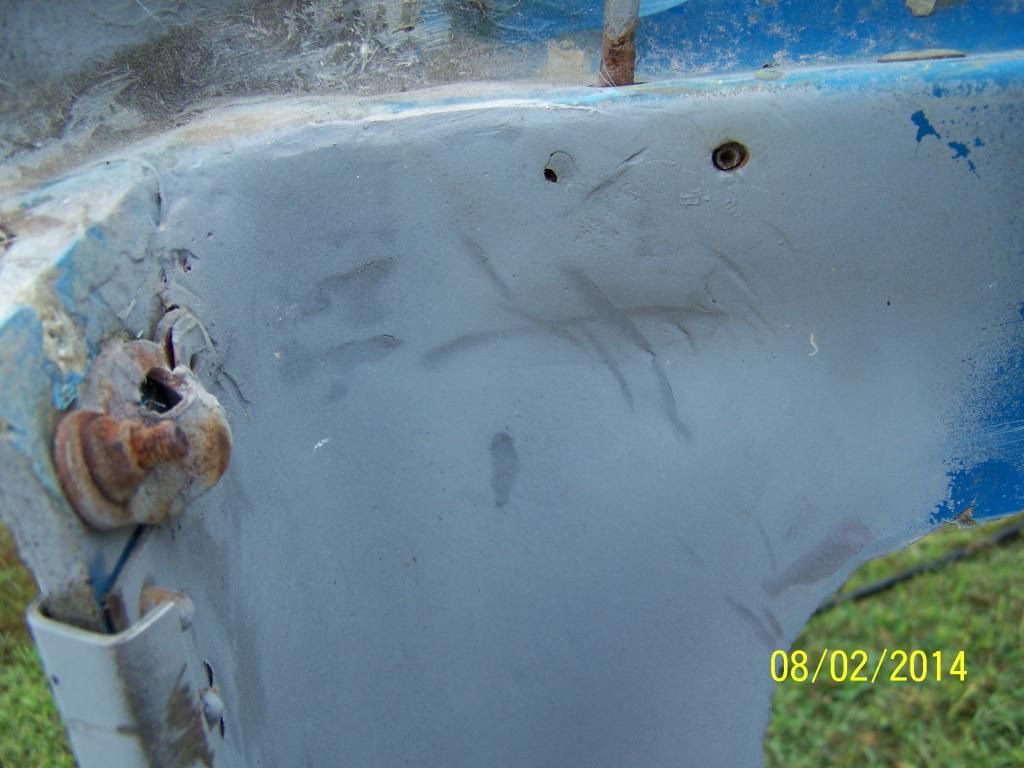 Is this the right way to do this? It looks like he glued a piece of a fiberglass bathtub to the inside.
This in one place where the door was cracked. It had a big hump in it where he patched it. That can't be right.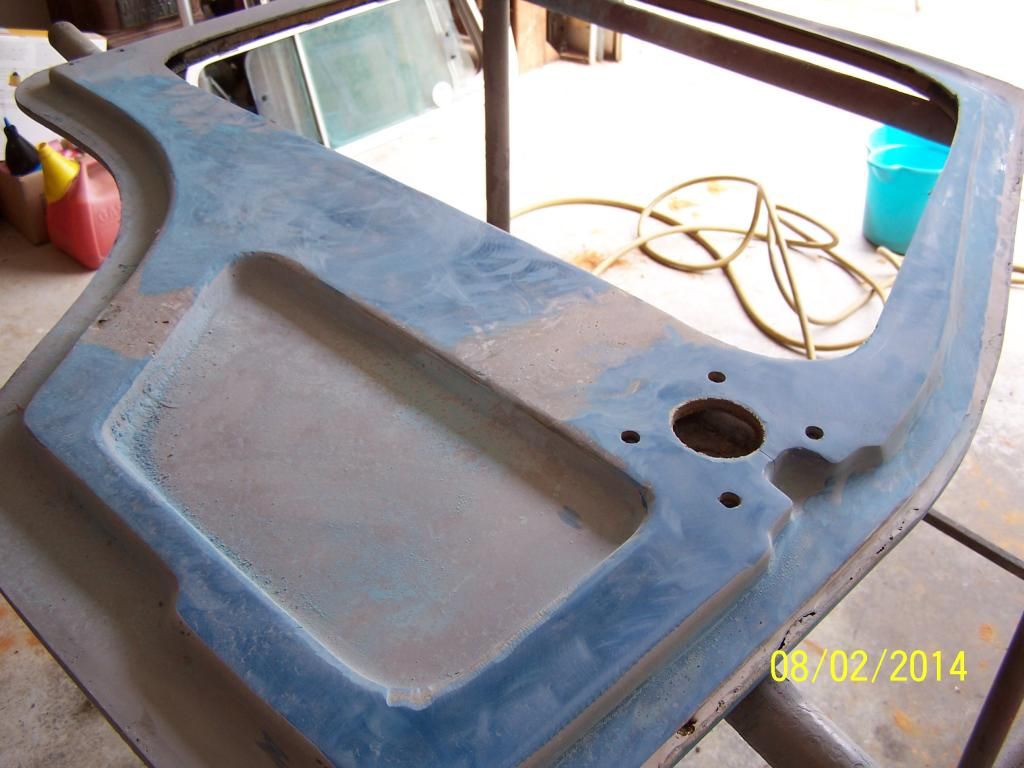 I sanded the hump out so it would be smooth and then all I had to do was press on it and bam, there is the crack again.
Here is another place he fixed.
I have been putting fixing it off for a long time and after starting on it I want to put it off even longer! I have got to bite the bullet and jump on it though. Any thoughts or input from you guys would be much appreciated.