Thanks for the pics! My problem is the HEI is bigger than the stock dizzy and then the power steering pump is right in the way too! I ran my main line under the dizzy, which I guess is ok.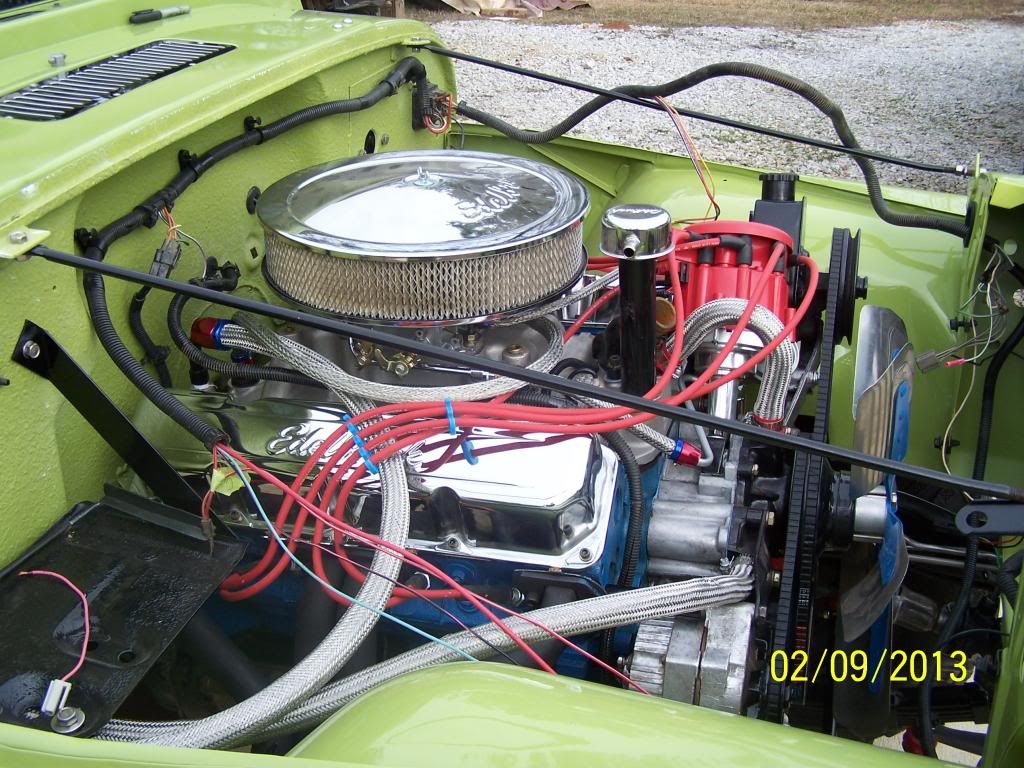 I think I have enough room to run the return line down by the fuel pump like you did, but if I run a hard line will I have to attach it to something to keep it from vibarating?
Not a good pic of my problem, but it is a tight fit.