After reading a ton of stuff from "Mr. Jeep electric" John Strenk, I think I have my gauges figured out. I just wanted to double check with you guys to make sure. The old fuel gauge didn't ohm out right or it would olm out right one time and then not the second. I put a new fuel gauge in and I think I have it right and it seems to ohm out right on my work bench. The ohms to the ground are different than what was listed in what I read. What does that mean and is that a problem? Here is what it ohm.
ground to S - 56 (supposed to be 71)
ground to I - 35 (supposed to be 51)
ground to A - 35 (supposed to be 35)
S to I - 20
S to A - 20
I to A - .4
Are the ones to the ground a problem? Any advise?
I think my main problem before was this. The speedometer assembly was well grounded, but I wasn't getting a good connection at the gauge. From what I have read and understood the gauges make ground contact with the dimples on the speedometer assembly in this picture. My problem was the dimples went big enough to make a good contact so I placed a small block of wood on the inside and took a punch and hammer and made them bigger. They seem to be making contact, but the ohms being off has me wondering if I am right.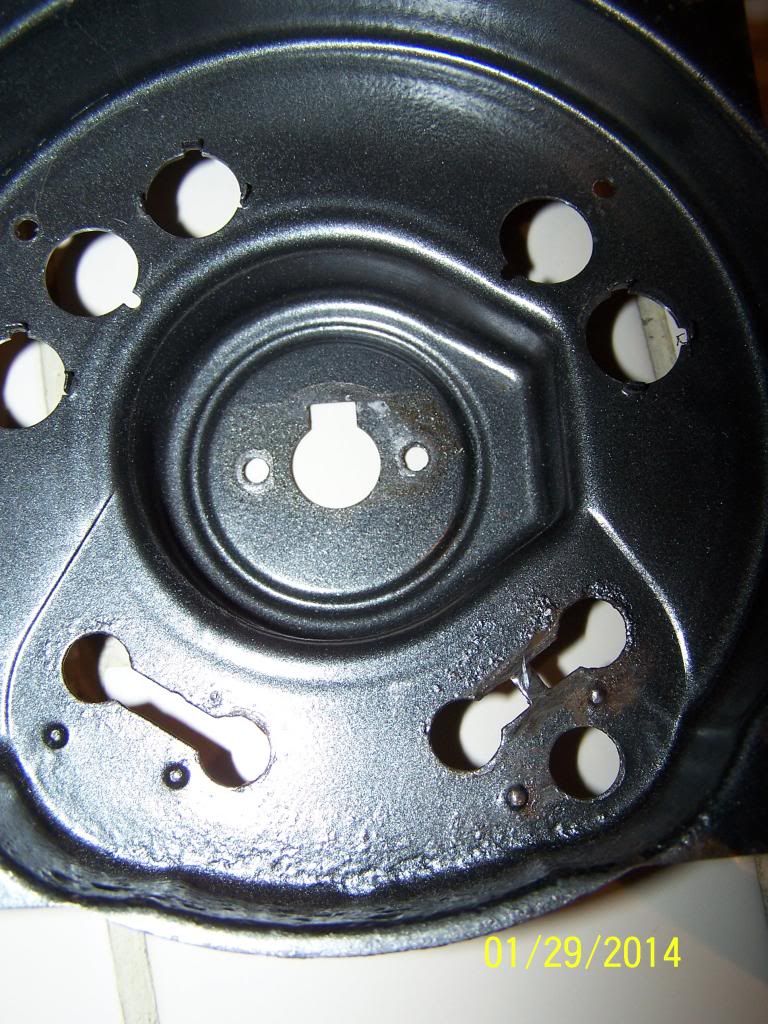 Those dimples go in the holes in the back of the gauge between the S and A posts to ground it. Is that right? Here is a pic of the gauge and you can see the hole I am talking about.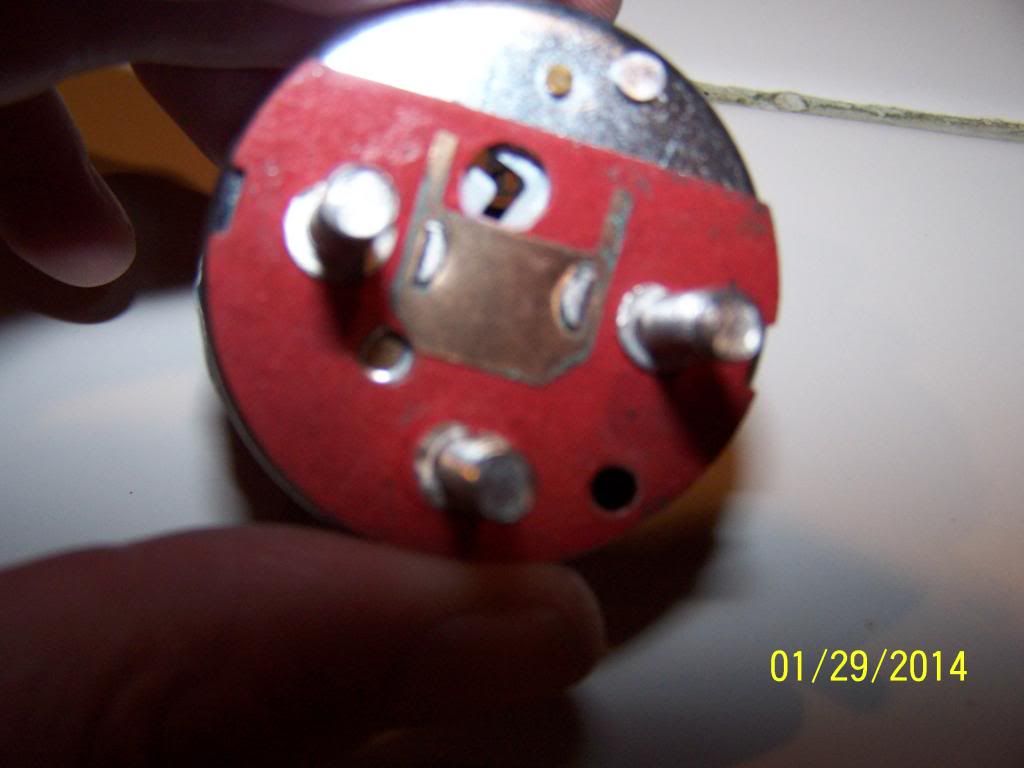 Any advise or input would be great. I don't want to put it all back together and burn the gauge up and have to take it all back apart again!