Registered User
Join Date: Apr 2014
Location: flint
Posts: 2
1955 cj5
---
Got chance to get 1955 cj5. Good news is it has a running hurricane engine. Bad news is the previous owner coated outside and inside,including dashboard with a textured paint. Body feels solid so not sure it was done to hide rust as much as an effect he was going for. It has been lifted, has broken windshield, missing cool taillights, and I think headlights and markers are not right. Willys marked tailgate but covered in that paint. I think it's original front hubs. Guy wants $1800. I think that's too much but am I passing up an unpolished gem here? Thankfully all id plates left intact and unpainted. Oh, has optional hard half cover but outside all coated in that textured paint. Outside of that the cover is pristine. Please give me guidance. I'm a YJ guy but I want a CJ project. Oh, guy spot welded gas cap shut and is using external tank mounted in back. I know. It's a nightmare! Oh, missing original seats!
Registered User
Join Date: Oct 2008
Location: terra ceia florida
Posts: 21
since i just finished my search for a cj, i would say that seems high. I would look at your total budget, subtract the cost of this and that will tell you how much money you have to throw at it to make it right.
---
74 CJ 5, 258, t-18, Dana 20 t/c, Ramsey pto winch, 33 x 12.50 maxis mudders, duplicolor bed armour interior, low back seats.
Registered User
Join Date: Jun 2008
Location: Bozeman
Posts: 692
Does it have reversed front shackles? If it's actually a 55 I believe it should and it will have some other M38A1 features-all good things. However, bedliner/textured paint would make me highly suspect of the tub. Take a look under the floor at the hat channels. If those are still factory intact it may be ok but still time to do a lot of magnet work. The usual rust out areas are the sills, especially next to the tool box, the bottom of the cowl, the rear body mounts, the right rear spare tire support, and the doubled up rear cross member.

If the tub does have notable rust, the price is probably 2x where it should be. Anyway you look at it, extensive sheet metal repair is a huge time sink if you are doing the work and a huge money sink if someone else is doing it. If that tub is rust free, it's a good deal at that price even if it takes you a long time to scrape all that crap off.
---
1955 CJ 3B, 381cid sbc (441cid all aluminum sbc coming soon), AGE M22W, Teralows, Warn OD, OBA, Premier Power welder, Warn 8274
1968 CJ 5, factory 225" w/ headers/450 cfm Holley, T86AA, Belleview winch, Warn OD
2012 Wrangler Rubicon Unlimited, Warn 9.5 xp-s winch
Registered User
Join Date: Aug 2002
Location: Colorado
Posts: 16,126
Doesn't sound like an unpolished gem by any means. It sounds like a mixture of ideas from previous owners, none of which were executed very well.
Registered User
Join Date: Sep 2013
Location: Sparks
Posts: 513
How much work are you prepared to do ? Are you a great mechanic? are you looking for a project, a big project ? Can you weld in floors ? Usually bed lined old Jeeps are done for two reasons, people are idiots or, they are trying to hide something, usually rust. The drivetrain on these old Jeeps are not that robust so, if you are thinking big tires and rock crawling, better be pre paired for a let down. Usually to do that takes a one ton drive train, just to start.I know, I have some experience !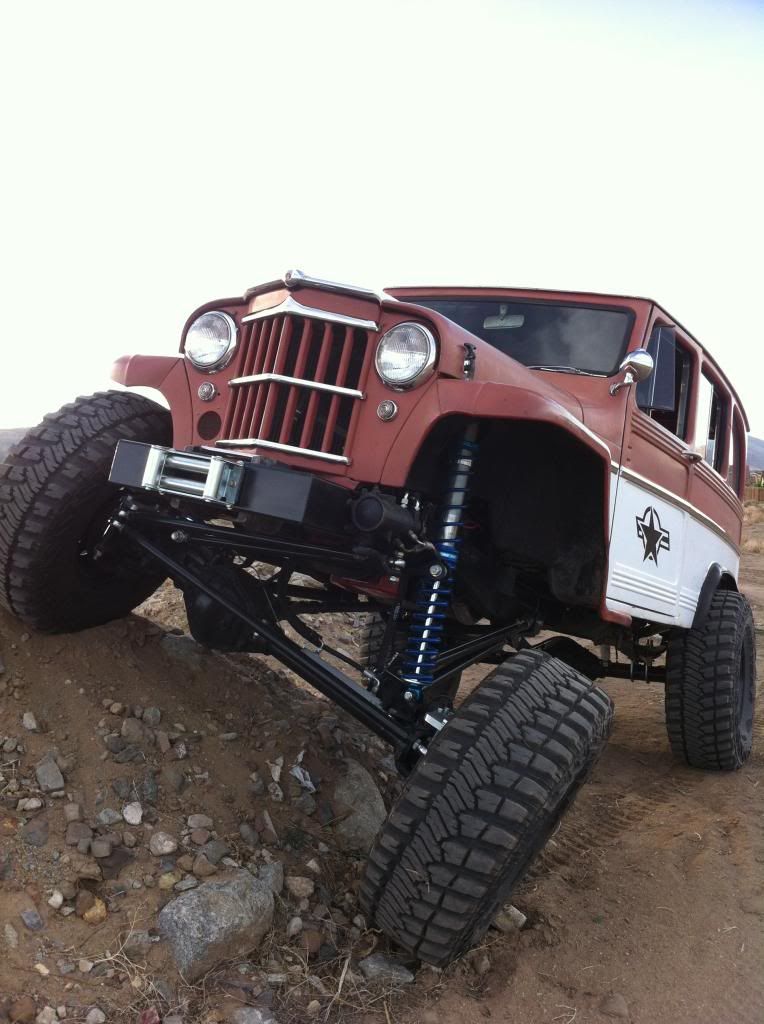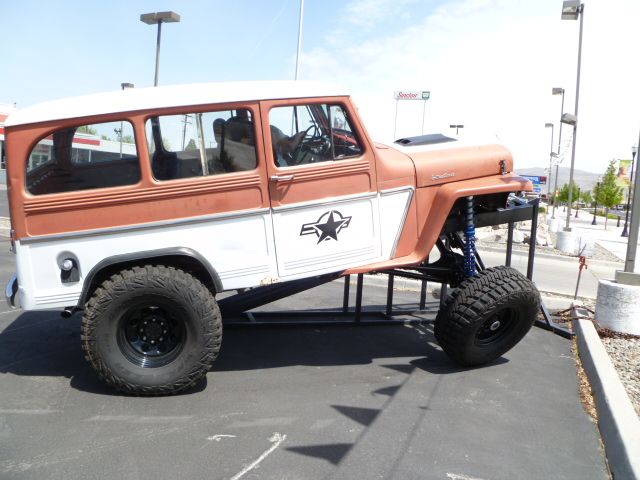 Registered User
Join Date: Apr 2014
Location: flint
Posts: 2
Thanks for your help. I think the tub is okay underneath it but I've pretty much decided 1500 will be my highest offer just due to all the work. No one seems to be rushing to get it so I think I'll wait. If its there in a week I'll offer low and see what happens. Any advice is much appreciated!
Registered User
Join Date: Sep 2013
Location: Sparks
Posts: 513
Here is great advise. If you are set on owning an old Jeep as bad as I have been, really look around for the right one. Not just because one is cheap. That being said, here is a secret that I'm letting out of the bag. I should get paid for this but, go to ewillys.com. Thousands of them, every make and model. It will also give you an idea as to what to pay.
Registered User
Join Date: Jan 2010
Location: Colorado Springs CO
Posts: 1,310
If you plan on restoring it, the bedliner/texture paint would be enough to scare me away.
That would be a nightmare to remove.
---
"It's better to have loved and lost, than to live with a psycho the rest of your life"
Currently Active Users Viewing This Thread: 1

(0 members and 1 guests)
Posting Rules

You may post new threads

You may post replies

You may not post attachments

You may not edit your posts

---

HTML code is Off

---