1949 Jeep Truck Restoration
---
OK, I didn't know exactly where to put this, but my Jeep Truck has a Cj-2 engine/drivetrain (except the 1-ton rear axle). So Moderators, move it if you don't think it belongs.
On Labor Day 2006 I began my restoration of a 1949 Jeep Truck 4X4.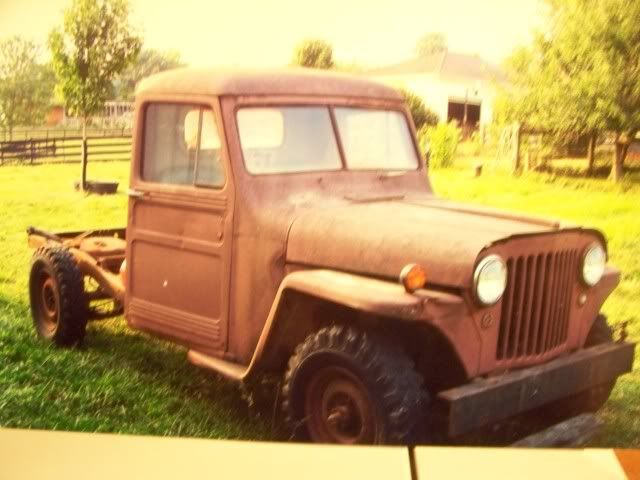 My teardown was easy, mostly lefty loosie, and ask questions later. I lost the memory card I used to take almost 600 pics of the teardown, but it took only till December 25th 2006 to make it a bare rolling frame.
I was involved heavily into sports that spring and didn't do much, but clean the grease off, remove the suspension, and coat the frame with not one, not two, but three generous coats of POR-15....I also wore a coat on my arms for a few weeks.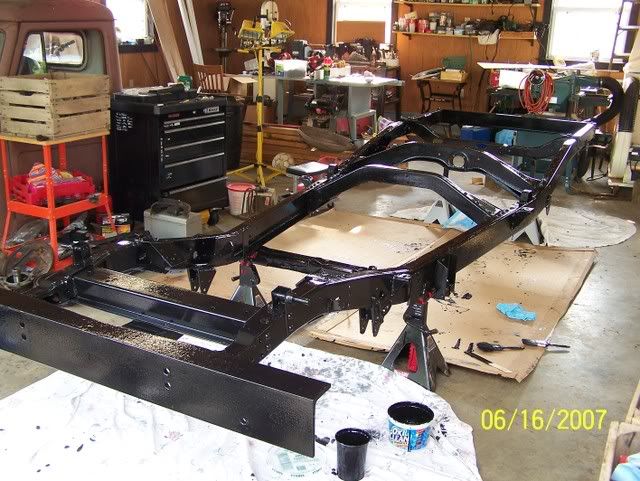 During the summer of 2007 I had the engine rebuilt, and began work on cleaning and painting a lot of small parts.
About half way into fall, early October I think, things really started to get rolling, mostly because I had the funds built up from my summer job (Gassman Automotive Parts Dept.). I bought a brand new suspension, and a whole lot of small stuff.
A few months later, after getting the T-90c transmission/D18 transfer case with a WARN overdrive out of my 1963 Cj-3b and cleaning it up a bit; The engine is installed.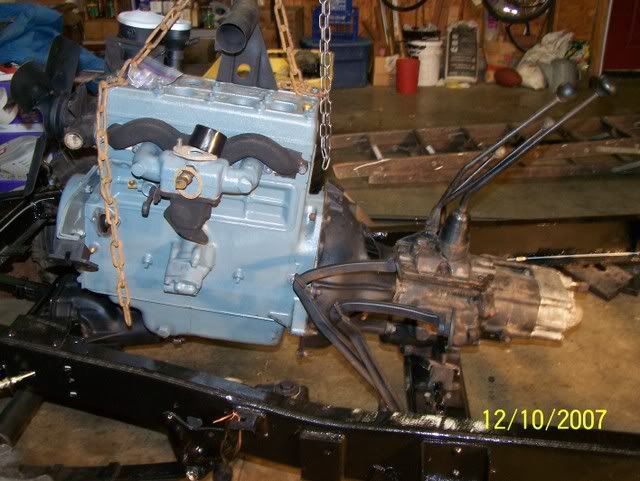 Winter and spring 2008 I start working on the bodywork and really begin to become know locally for my hard work and steadfast commitment to getting things done. That earns me 2 jobs, one building a vintage race car, and the other working at a Soda blasting shop.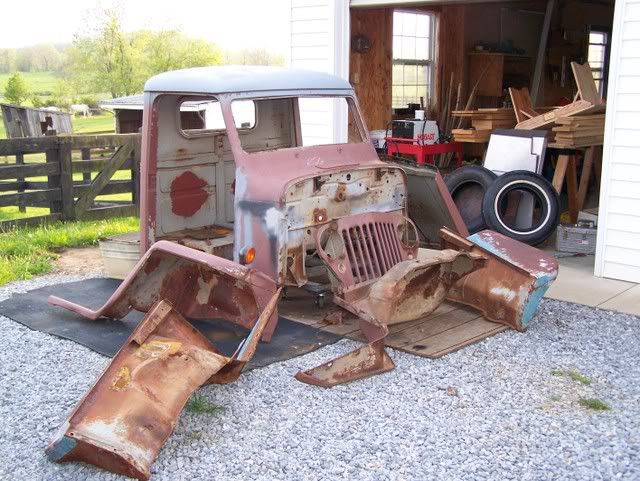 More recently, summer 2008 I soda blasted all the body work myself, began installing most of the smaller componets onto the chassis, and mock fit the front clip, and started the engine.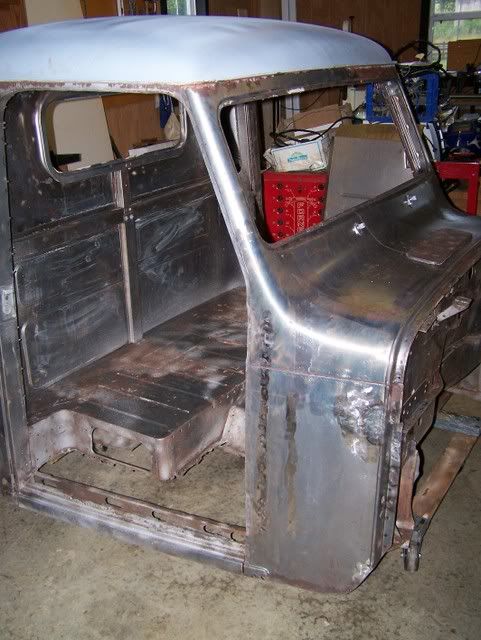 What the project looks like as of July 23, 2008.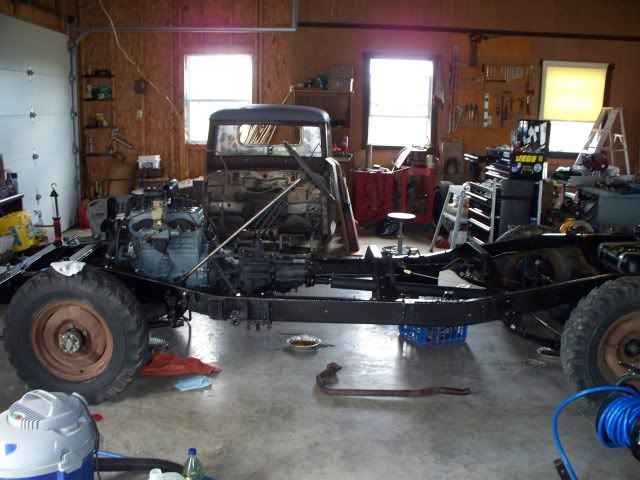 Well thats it right now, of course this is a VERY brief outline, but if you want to see more detailed pics please ask I will gladly post them. Also I recently began posting videos on You Tube periodically, a link to it is in my sig.
I will try to keep this updated, but I am working really fast right now, so I won't cover everything I do.
BWTM, I am 17 years old and doing this. I have met countless people who have helped me hands on and technically over the phone, and have learned how to do everything through trial and error. I have also tought myself how to weld, and how to fix just about everything from reading and applying.
CHEERS
AS OF JULY 2013...This project is getting finished once and for all!
---
A Jeeper for life