As most of you are very familiar with, when somebody asks what year your Jeep is, you smile and say "Which Part?" hence the question marks in the title...
I tried my best to wait until I was finished to do the build thread b/c if you guys are like me, it drives me crazy waiting months & months to see a completed project so I was going to try to post it all from start to finish but anxiety has gotten the best of me in wanting to share the project with the fellow gearheads so here we go....
Background: Got the Jeep almost 3 years ago for FREE! The guy couldn't get the 4.2 to bolt down in the engine bay & thought he had all kinds of stuff messed up so he said just take the thing minus the top & doors. $15 later for new motor mounts, the motor dropped right in!!!
A few hundred $$$ later (mainly for a radiator) I had a running & driveable mud buggy. A lot of mud & a few trees later, I had a broken frame rail (D. side where it turns up to go over rear axle) so in comes a $700 rolling chassis (minus engine & tranny) with 4" SL by Rough Country. When the body was being CUT off, it was apparent, a lot of work was in store to get it to bolt to the new chassis. All body mounts were disintegrated & nothing but rust existed. That brings us up to the current "build" which was to fix the body & get this baby goin again. First a few history pictures to prove that it was, indeed, once a mud buggy:
This is how i got it: No top, no doors, no windshield, no radiator, engine wasn't set in
First time out: The brown jeep is my girlfriend's dad's jeep....HE's the one that got stuck this trip
Doin some muddin:
About to get really stuck in this crick: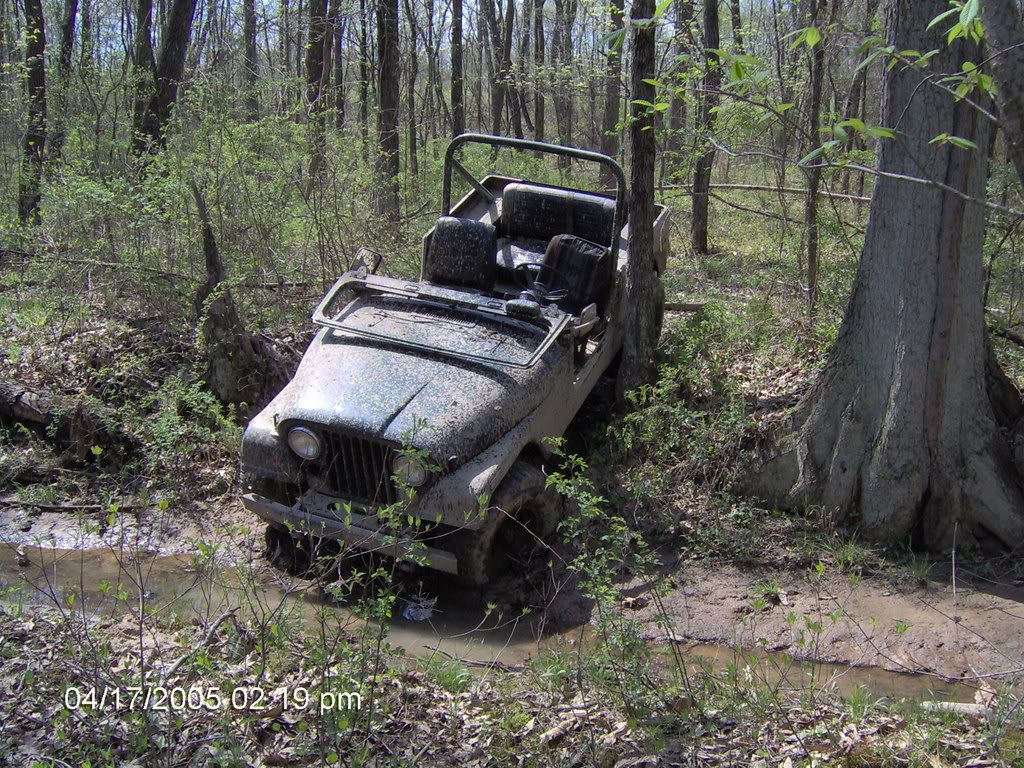 G/f's dad lendin a hand:
The green? Jeep: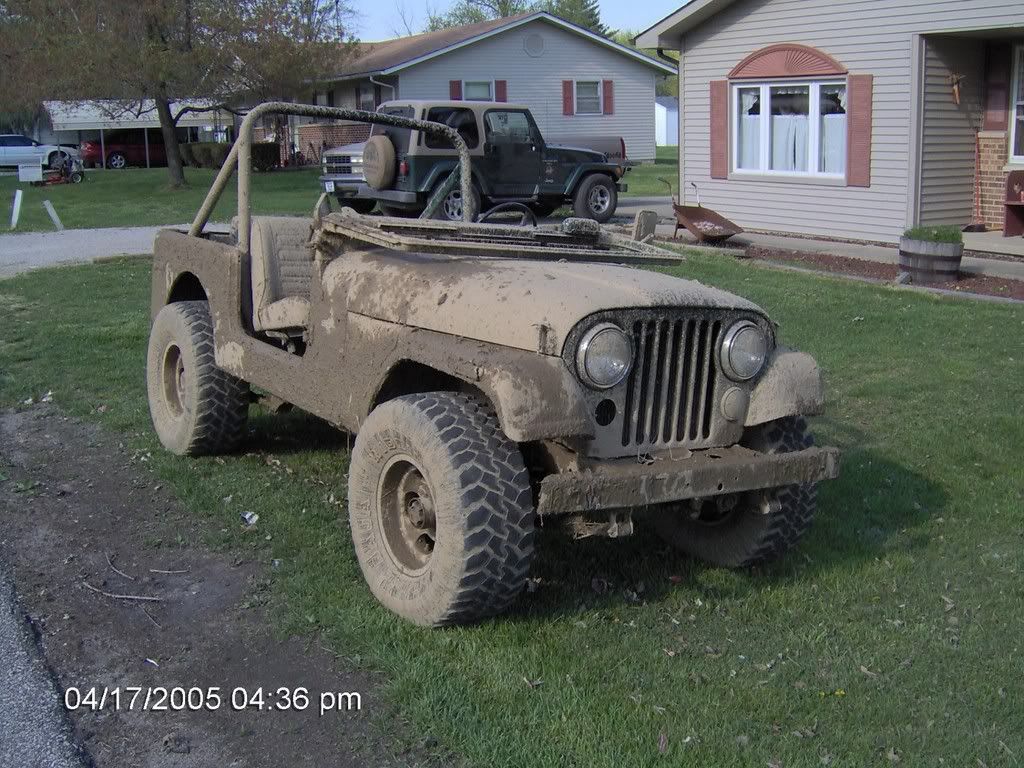 Time for the new chassis: Pullin the motor:
Got the body off: