You asked for it
---
Which one is Bigger? Not better compared to your views bit which is bigger?
And neither one of them runs
so dont use that as an excuse
BigYellaJeep
Yule16Met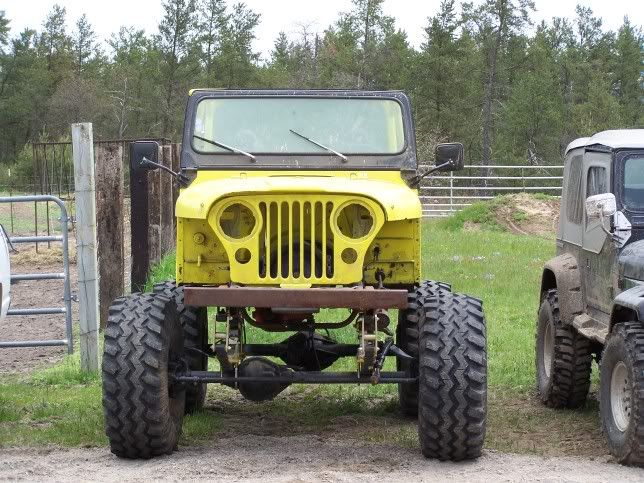 on the left (yellow one) <-------------------
---
I dream of the jeep, drive the chevy and roush pays for it all
1990 YJ lerado,Soa,2.5R.E.springs,8.8,4.88'sPSC trail cage&rocker nockers w/sliderbars,home made bumpers, 35"boggers,sye, tomwoodsds, revolvers, red & yellow optima, bushwackers,corbeua ss seats,mc2100,juicebox, 3core rad., b&mshifter and highlift,5point harnesses,wheel spacers,9000lb mile marker,ssdash kit,no sway bar, no trackbar, walmart lights,clinometer, XJ passenger shaft, axle tube seals, M.O.R.E track bar

And a Monster Yellow CJ5
40x17's 12"lift full cage
Blackjeepclub #16
Armyjeepclub #16-#1
yellowjeepclub #BIG16
---
Last edited by Yule16MET; 06-09-2006 at

11:22 AM

.