Nice! Post a picture of it while you are here.
I had the same plans with my first wrangler (2000) so I bought a winch and cheap winch plate ($50) and ran that while I saved for the bumper I REALLY wanted which would take a while since it was near the 1 grand number. Eventually I realized that the stock bumper did everything I needed it to do (holds winch and hi-jack, and has hookups for tow hooks) and didn't weigh a ton so I never got the bumper. I used the $$ on a pair of lockers so I ended up winched and locked.
I think it looks good in brown too!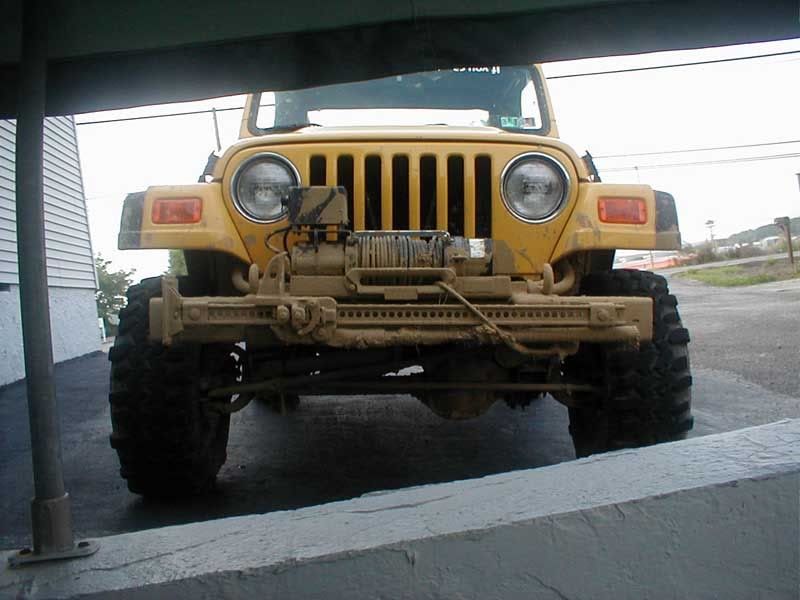 Show me a bumper that weighs little and holds all this and I'll change my mind for my current 99 TJ build.