Other than taking your girl to see the Valentine's day block buster of DeadPool What else are you getting your girl/lady/wife this year?
If your not taking her to see DeadPool use this pic to convince her what type of movie it is
Otherwise for the past 7 or 8 years I have always made my girl a V-Day card. This year we recently bought a JK so I decided to make her a Jeep Card.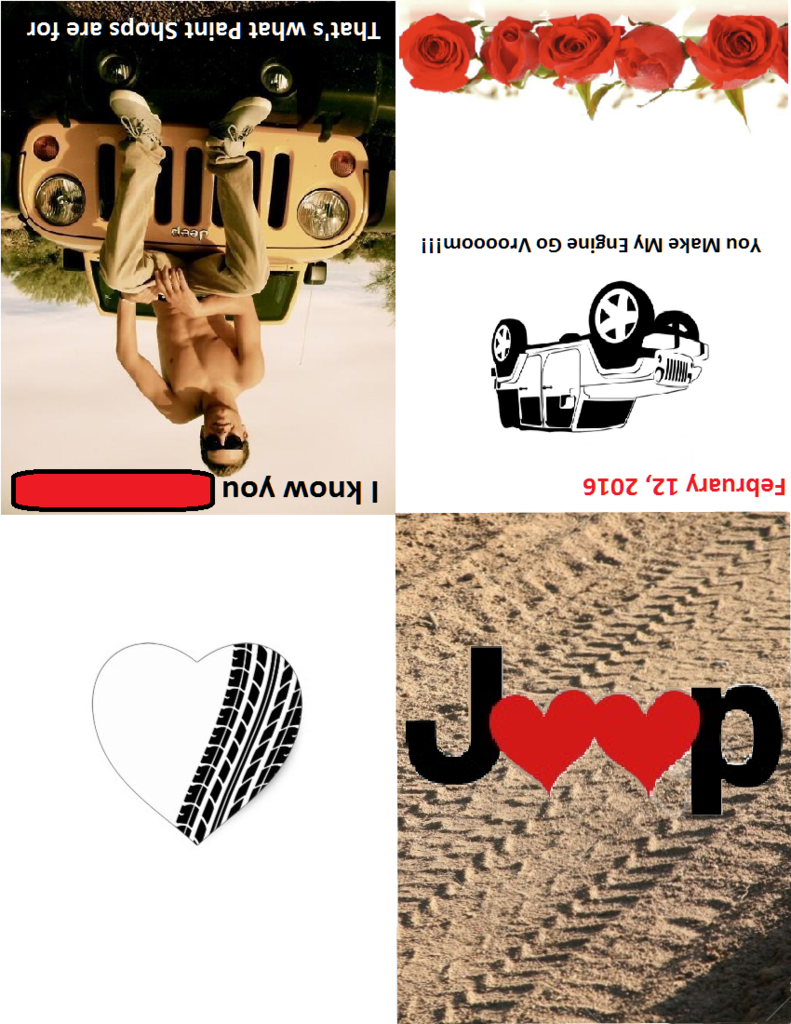 It is a french fold so it folds in half twice to make a card.
See Here
Along with a custom made Delete plate with License and brake light. Blacked out front fender signal lights and a Small Lift kit all for her new JK.
What you guys doing?