I'm looking at old photos tonight and for the life of me I don't know why hadn't done this sooner. We are going back to December 1979.
First vehicle, Brand new F250. Thirty percent down, and the sticker price
was $8100. Check out the sweet tires and wheels. All my friends laughed at me.
So, three days after buying this my new tires and wheels arrived at the tire store. No interweb, or tirerack back then kids.
Of all the years for there not to be any snow until the last day of January, this year of course was the one. But, I took advantage. My friends were now drooling, and dreaming of their own truck.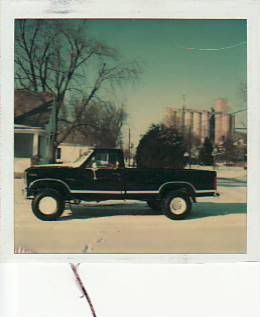 It finally warmed up so we went for a swim in the creek.
It got really hot and Grandpa needed some hay hauled.
Fall came and I found the IMUD circuit (Illinois Mud Drag Association).
I became a weekly participant. Did fairly well.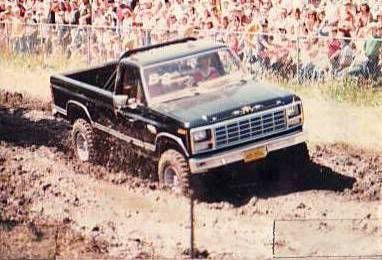 I saved up a little money for some off roading of a different kind.
81 Kawasaki KDX 250, brand new for $800.
Got a stewpid hair up my but and traded that for a Tri Moto. My friend and I frequented the local gravel bit quite often.
By now the truck is a daily driver, marriage and kids come directly after that.
I had this nice little 81 Gpz, but by 1990 I decided to sell before putting myself in the grave.
I and ended up with this beauty??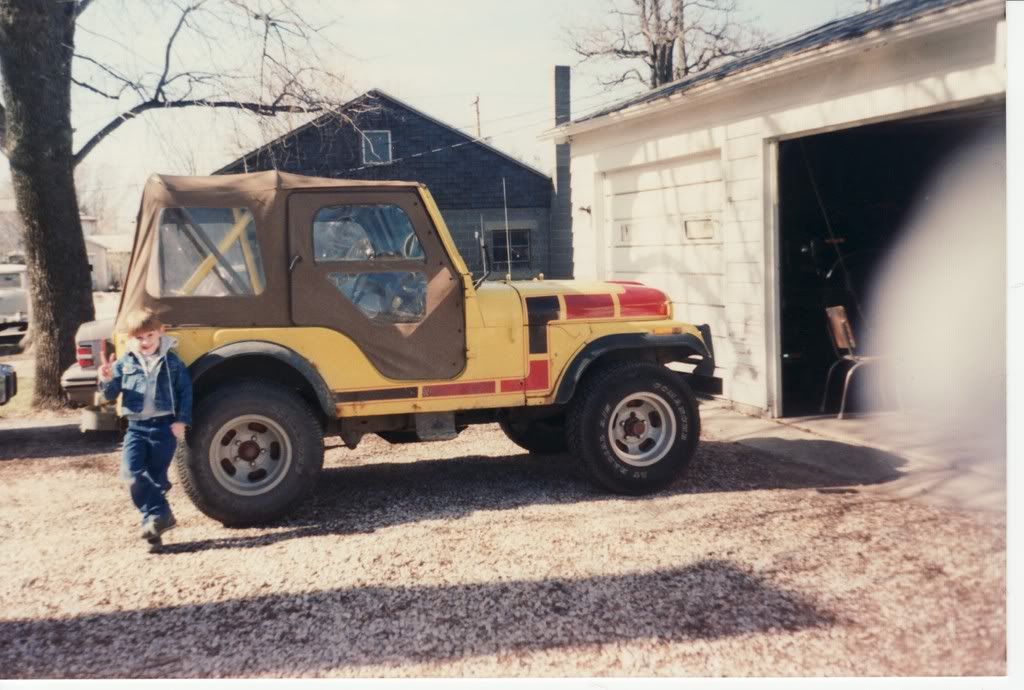 Which took me four months to turn it into this.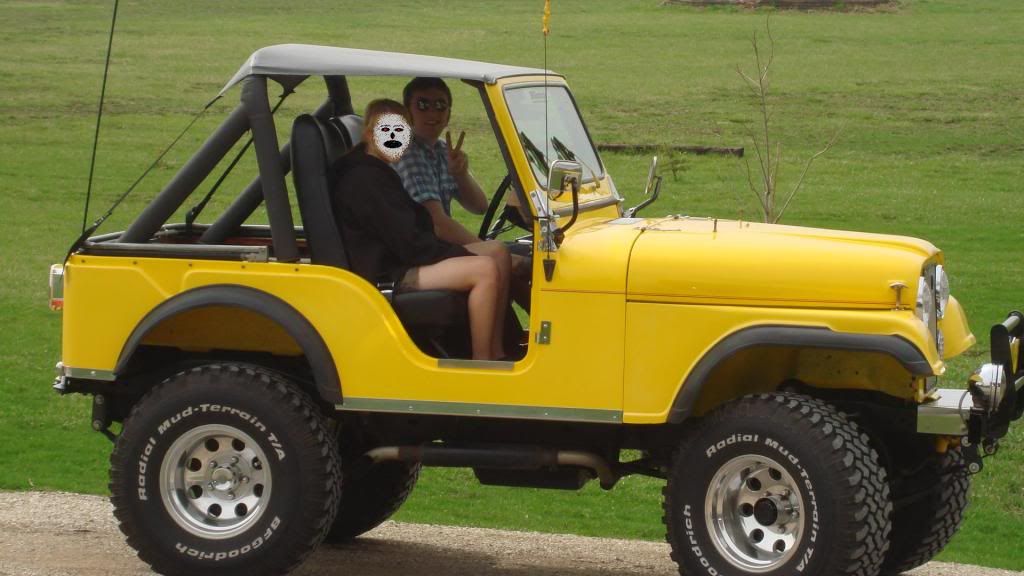 Fast forward about ten years and my son turned 16 and was driving the old truck. Yup still had it. We reskinned it, but then he lost interest and went the way of the rice. Kind of pathetic but it had to go.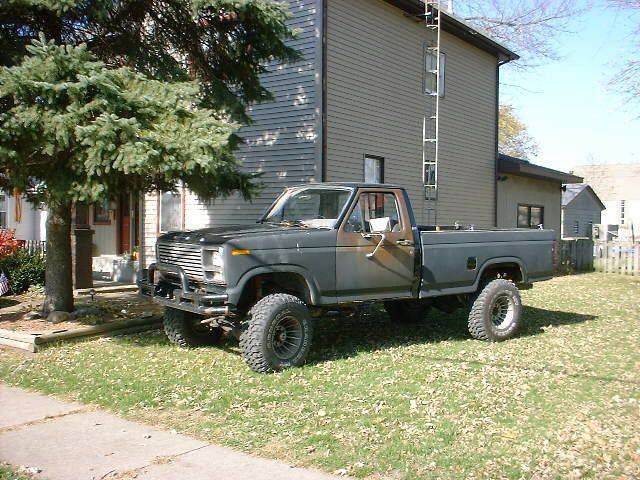 So by that time I was truly Jeep dedicated, but my wife wanted a truck. She ordered this and I lifted it and put down some 35's.
So now my youngest son is driving. I buy an XJ which he promptly hit a deer with and it's totalled. We bought another and turned it into this.
I was a little crazy watching him drive this while driving a car myself so I sold the Mustang and picked up a 98 XJ and turned it into this.
Last son went went rice as well, so the wife is driving the first XJ now saving the F250.
Recent Roll cage, interior upgrade.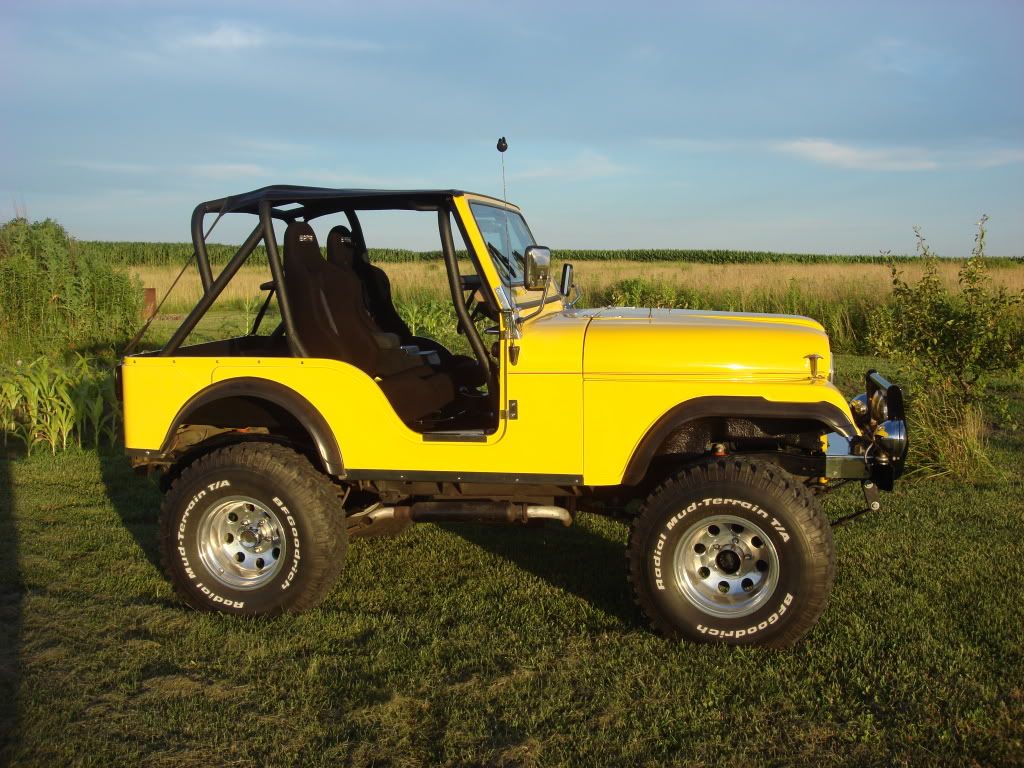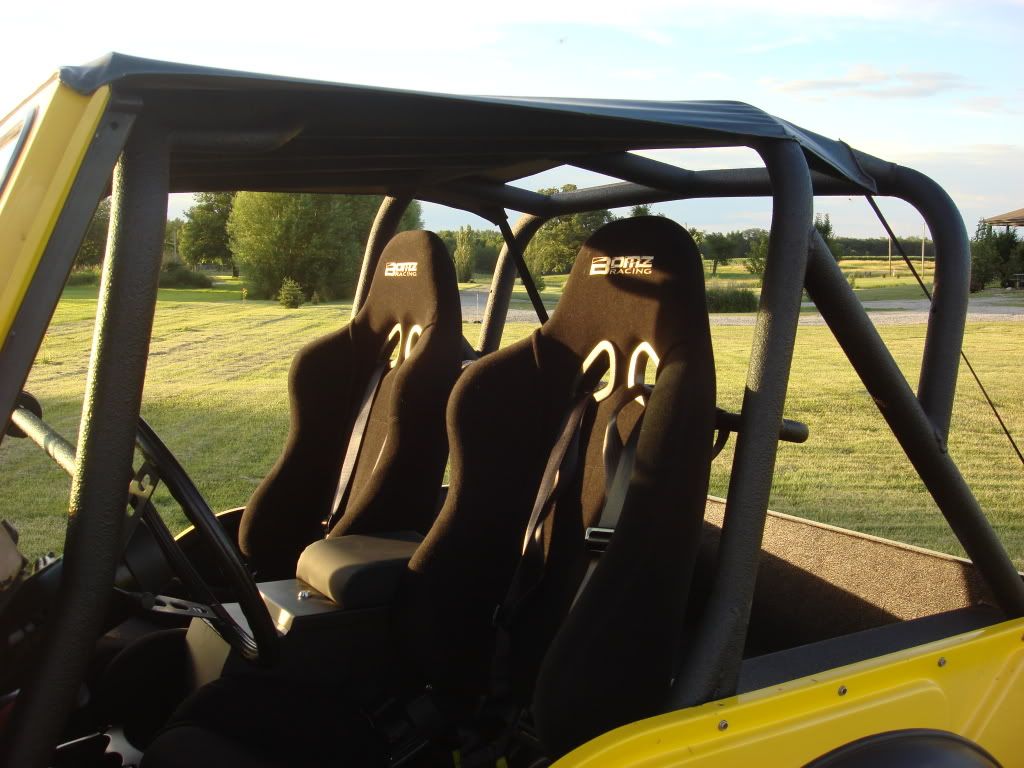 This is the current stable minus unmentioned project