A little while back, I wandered out in the garage and stepped right over the top of this 'fella a couple times before I even saw him. I decided to snap some photos for identification purposes. The quality isn't great as I didn't want to get too close to him. I'm curious what y'all think it is.
For a little information, he was found in my garage in Springfield, IL maybe 3-4 weeks back. I had recently removed a swimming pool, grated the back yard, and had tall fresh grass growing which is right off the back door to the garage. Our neighborhood is surround by trees, corn, and beans. The snake was about a foot long and at the time, didn't seem aggressive. I scooped him up with a shovel and let him go in the yard.
Fast forward to a few days ago, my neighbor found the same snake under a nearby tree. She said it tried to bite both her and her husband. Neither were bit but they said it had fangs.
I thought it looked an awful lot like a fox snake but I've heard many other options as well on what people thought it could be. Does anyone have any good ideas?
A little more information - I had recently picked up the J-10 and had it parked in my garage. I brought it up from down south towards St. Louis. If it looks like a southern snake, there is always the possibility he hitched a ride with us on the way up to Springfield.
Snake in garage: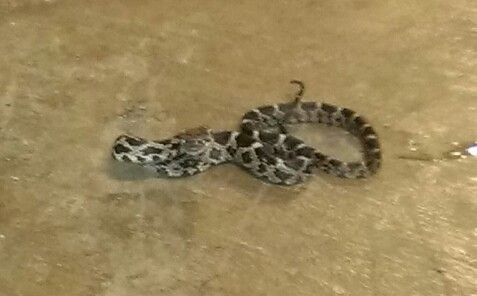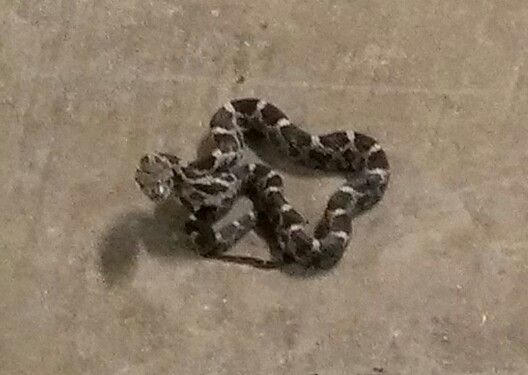 Fox Snake: