Registered User
Join Date: Dec 2007
Location: Central California
Posts: 59
Show Me Your Spare Wheel Covers!
---
Trying to get some advice for a spare wheel cover.
This one is nice but I just know I'll be getting the wrong attention
Im a dirty girl woot woot!
So far I've been finding a lot of cheap cloth covers which I don't want.
My budget is around $100 trying to decided between a hard cover or leather and maybe even a heavy duty vinyl that is waterproof.
Some other fancy designs I came across, I know you guys will laugh at some of them but I'm ready.
Walking...
Talkin about the Jeep
Just in case.
Don't be offended
The dragon!!!!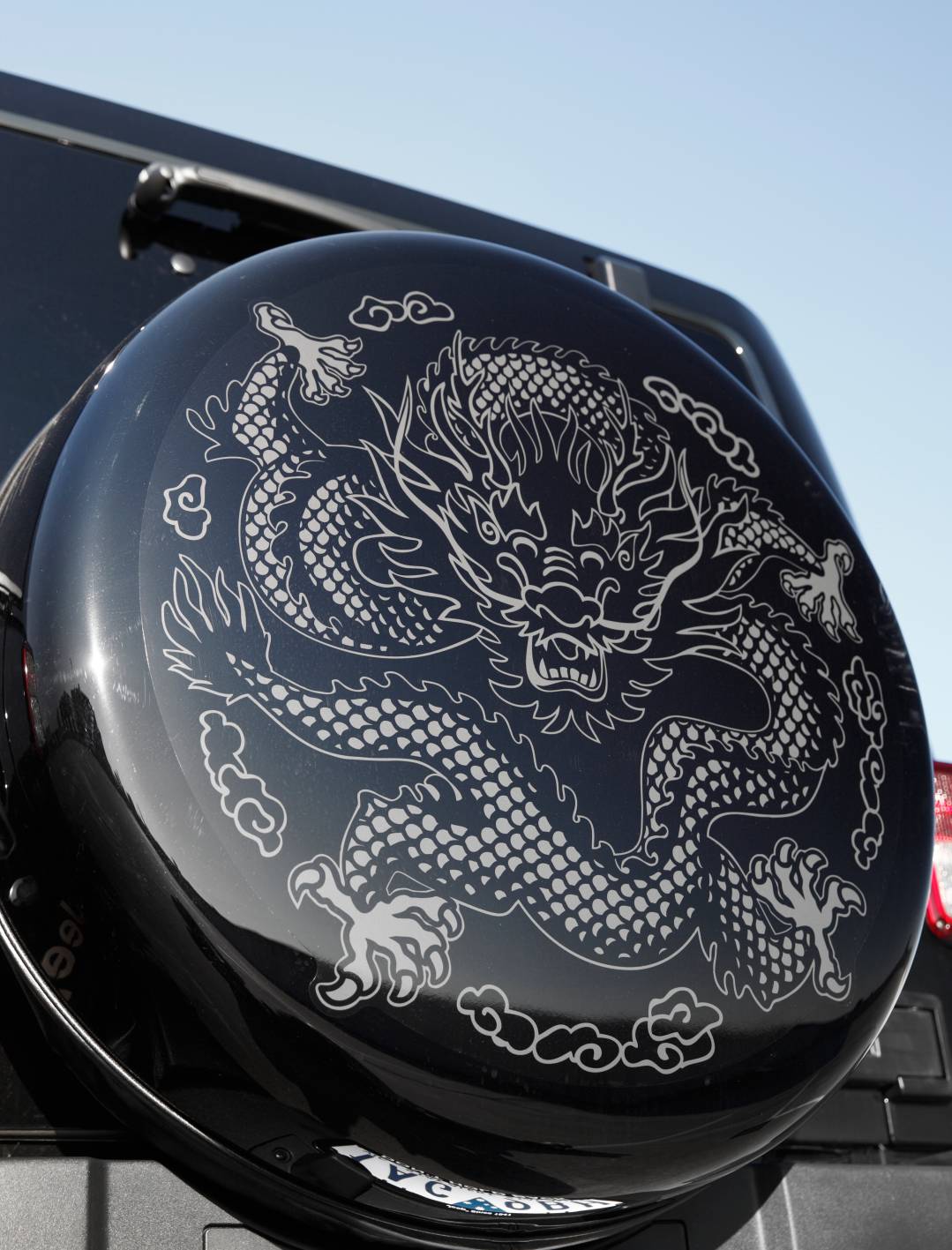 Thanks to you guys I made up my mind on vinyling my YJ with the Wooded Camo. Now I just need some feedback on which spare wheel cover to get. I will keep you guys updated on that, got a local quote for $1500 full vehicle wrap.
Help me by posting up your wheel covers please!
Currently Active Users Viewing This Thread: 1

(0 members and 1 guests)