Well, I decided i needed a change from the jeep, so I picked up something new to work on....
Yeah, sorry I fooled you a little.
The idea behind this is that it's my girl's birthday next week, and I thought this would be a fun part of her present.
Her pride and joy is her 69 nova, so when I saw this model kit, I had to grab it up and put my replica skills to use to make something a little special. Anyway, here's the real deal...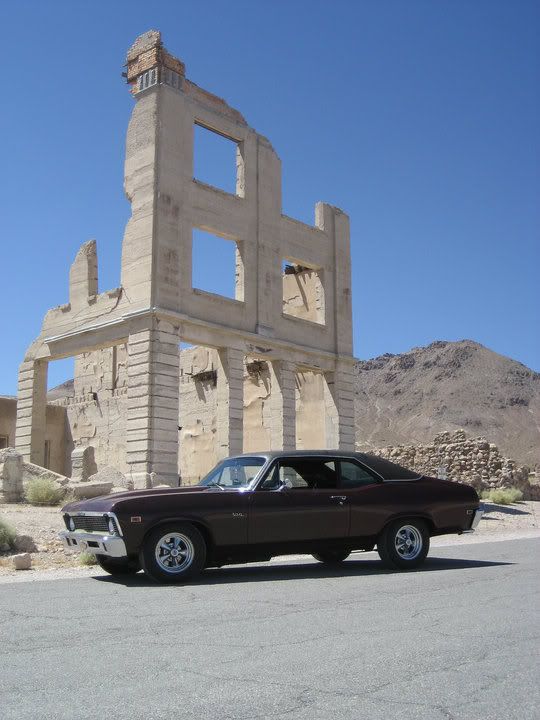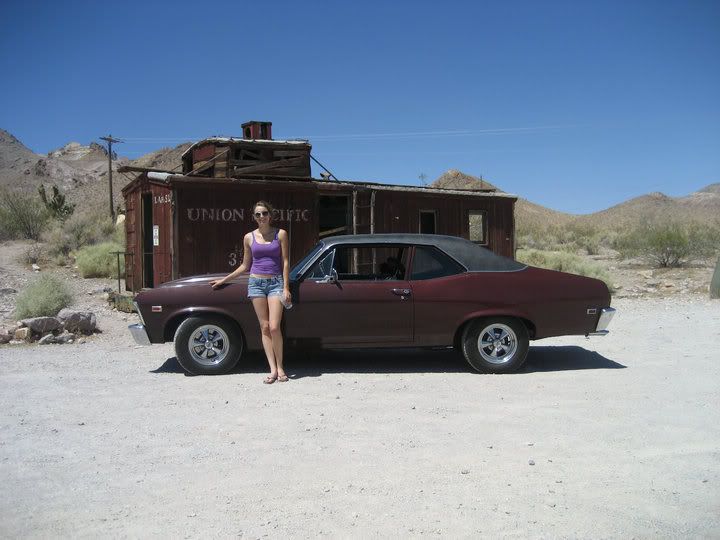 So, I went to work on it saturday after running around to get matching paint and whatnot.
Put the motor together, chevy red and it even has the rusty headers just like the real car!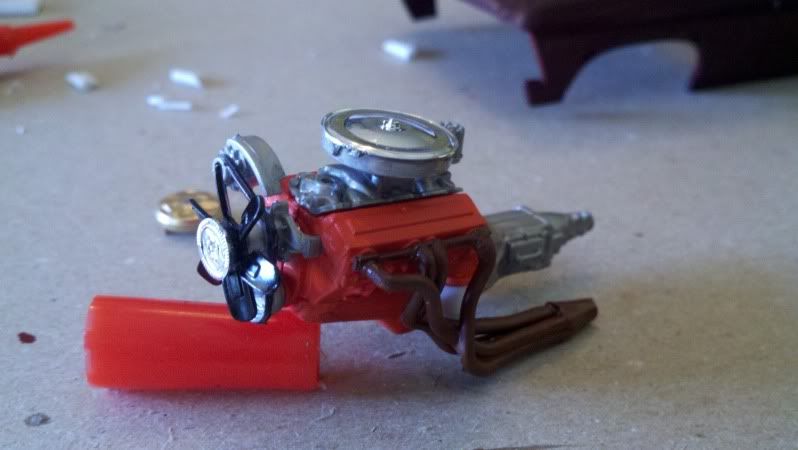 I wish building my 1973 360 would be that easy...
Then onto the body. I found a paint that was pretty close. Dark Toreador Red i think it's a ford color. I shot the body and the hood. This kit was awesome because it came with a cowl induction hood, and headers, because it was a 2-in-1 type deal with a stock SS or a drag car. I kinda combined them.
Now, her Nova has a vinyl top which i've never really seen before. So, I had to include this unique aspect. Out came the "Krylon Wrinkle Finish" satin black. Sprayed it nice and thick, then set it in the sun for a few minutes to speed the wrinkle process, then threw it in the fridge to stop it.
Came out real nice.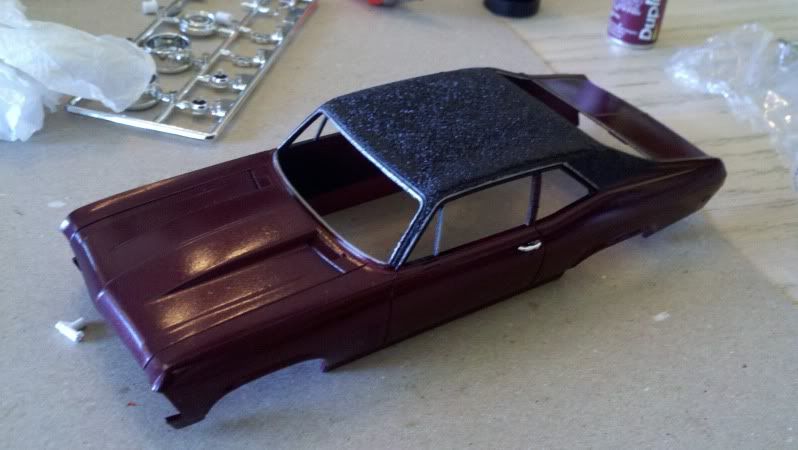 Chrome trim was done with a silver sharpie, best model building tool ever.
Engine bay all finished up...
Thats pretty much all I have for progress pics, so I'll just show the finished deal now.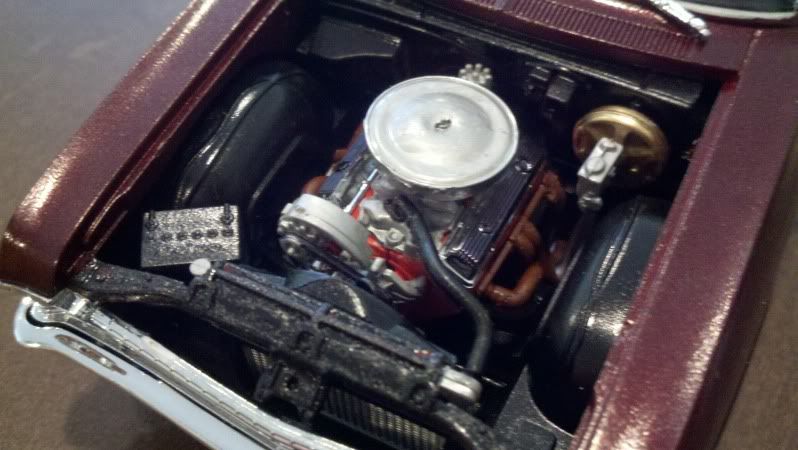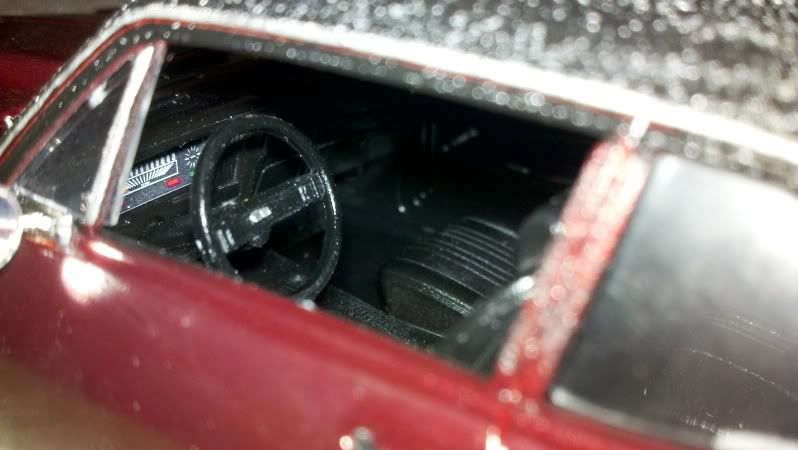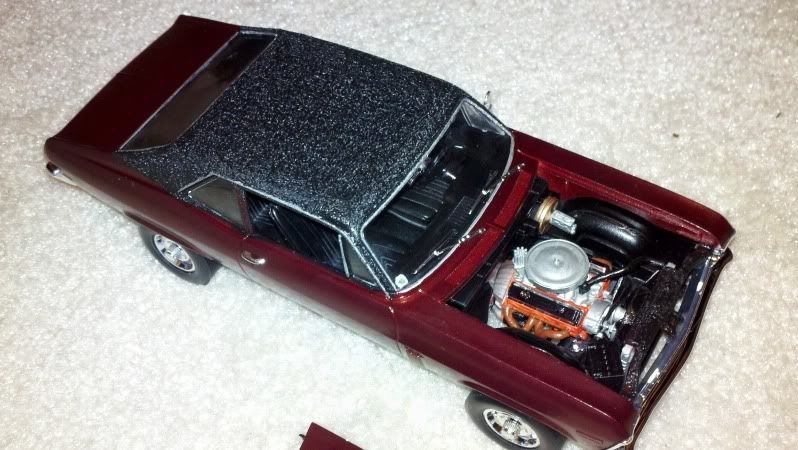 Added her license plate:
And bowtie license plate on the front (hard to see)
Anyway, probably the best "replica" I've made. I also replicated my magnum at 1:6 scale (as well as building one for a guy on a forum), and 1:25, and my old TJ at 1:18.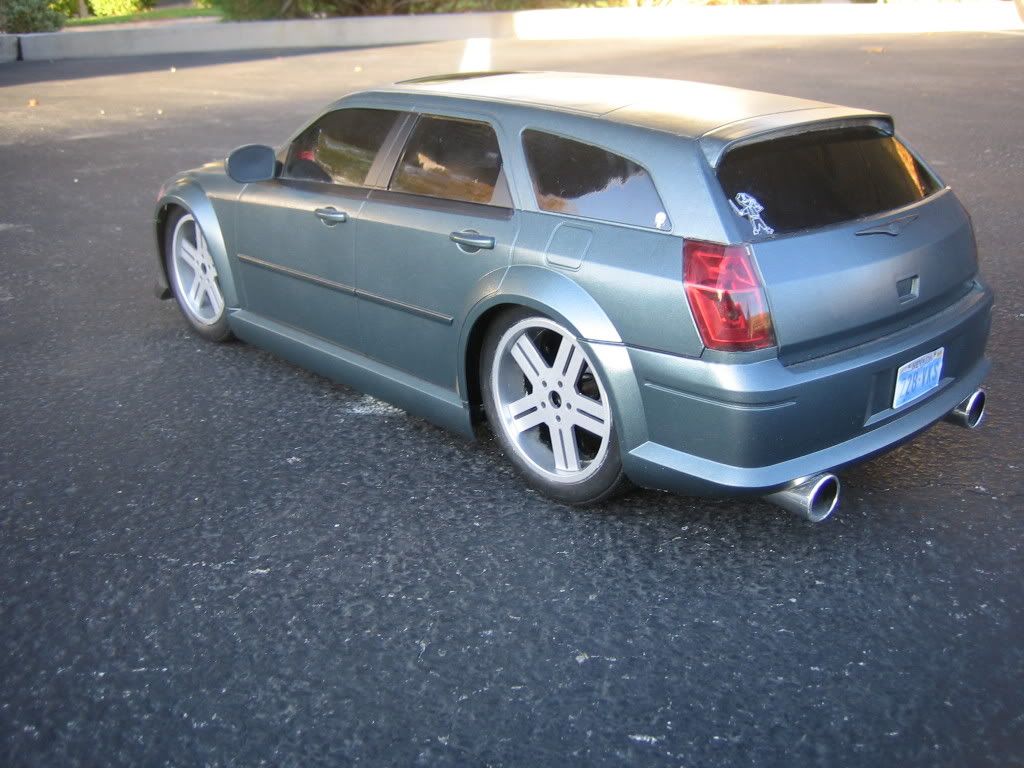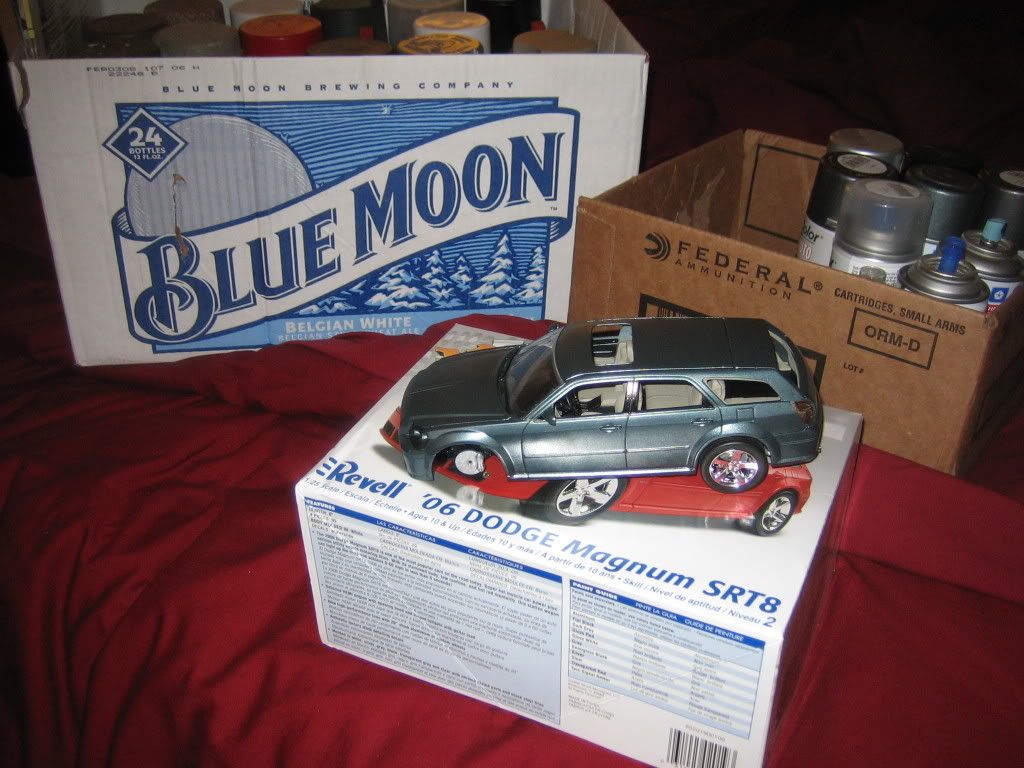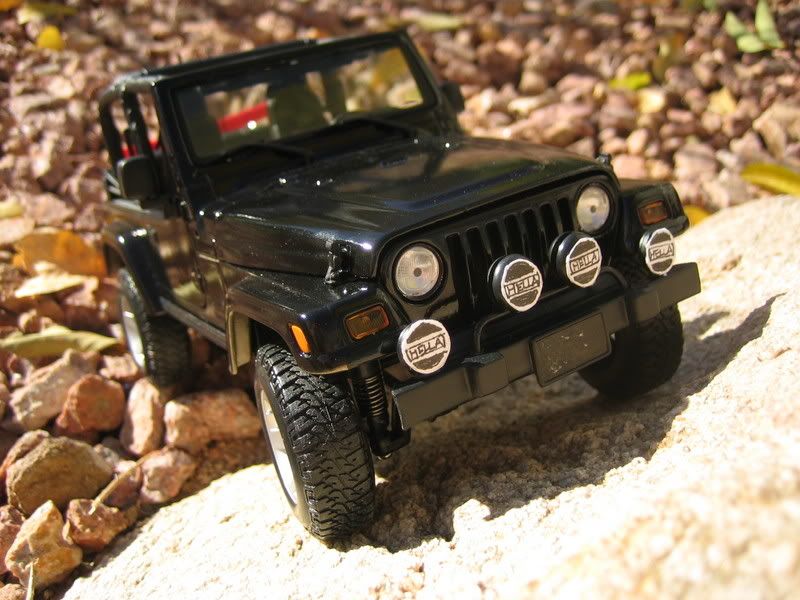 FYI, IO love building models and modifying random RC cars and whatnot.
So, I hope my girl likes it.