I don't hunt any more but I still like to track critters. Here is a guy I bumped into today.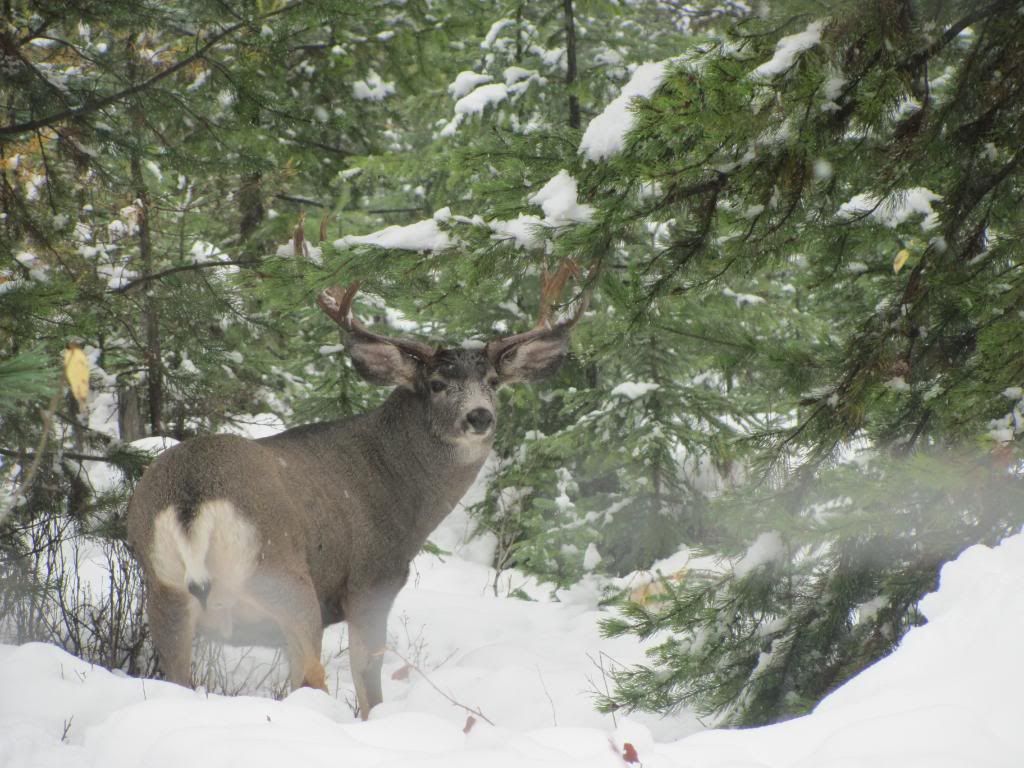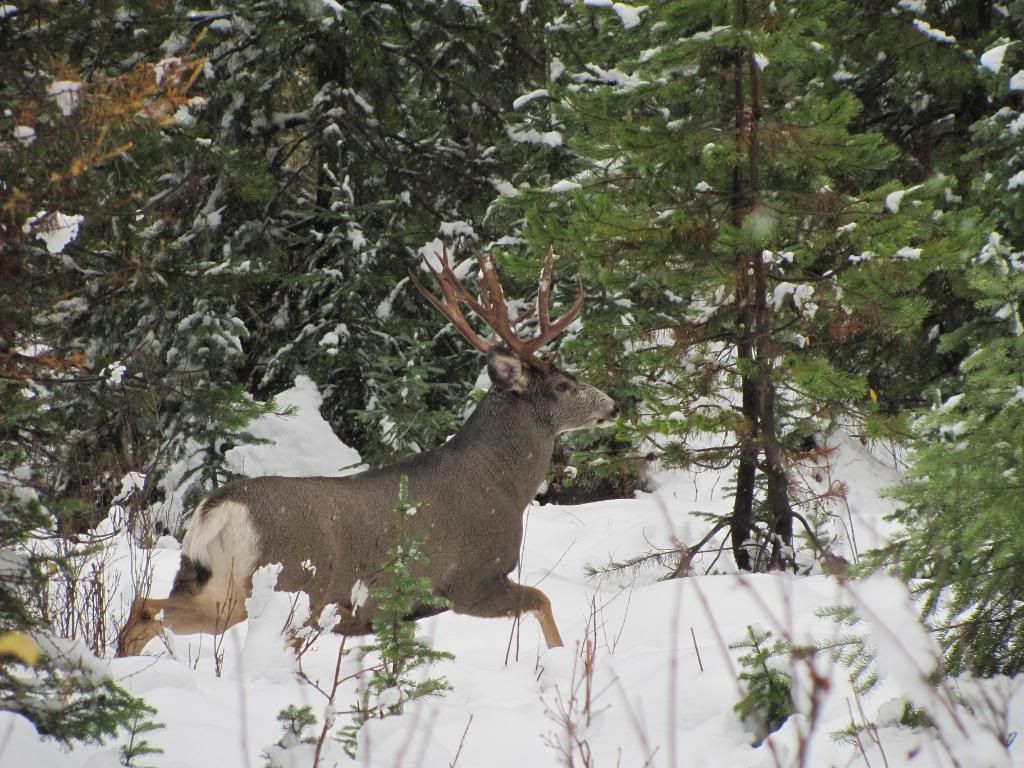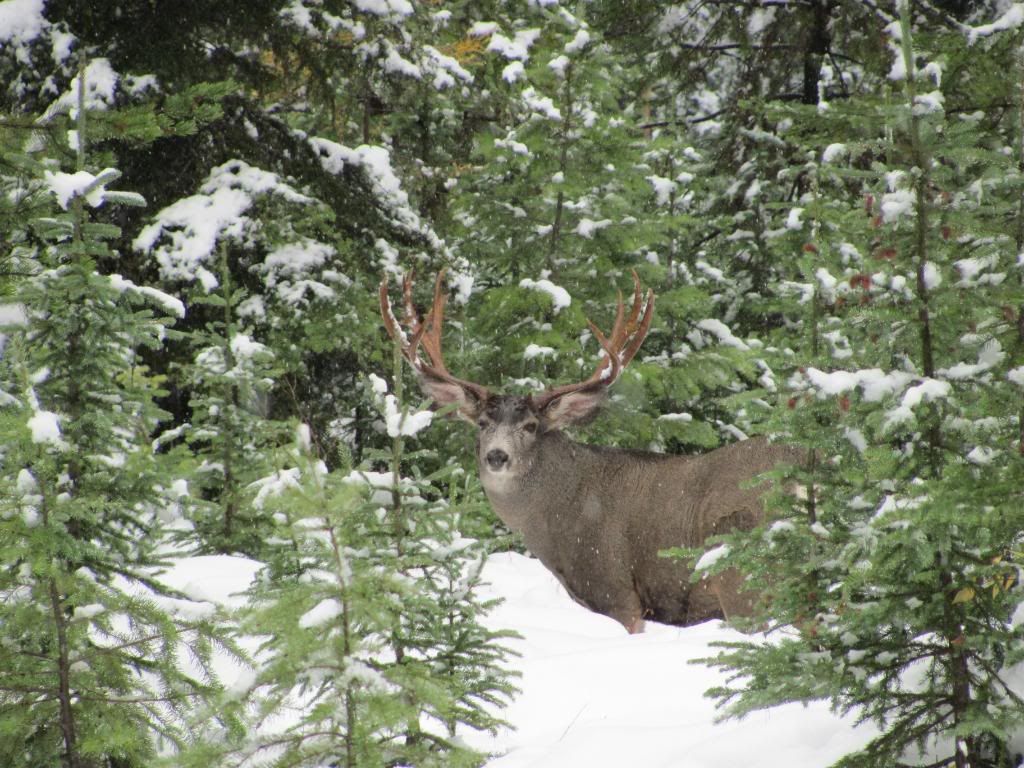 He must have known that I don't have a tag. He hung out for 3 or 4 minutes then slowly wandered off.
On my drive back home I saw some wolf tracks in the ruts I made this morning. Never saw the wolves though.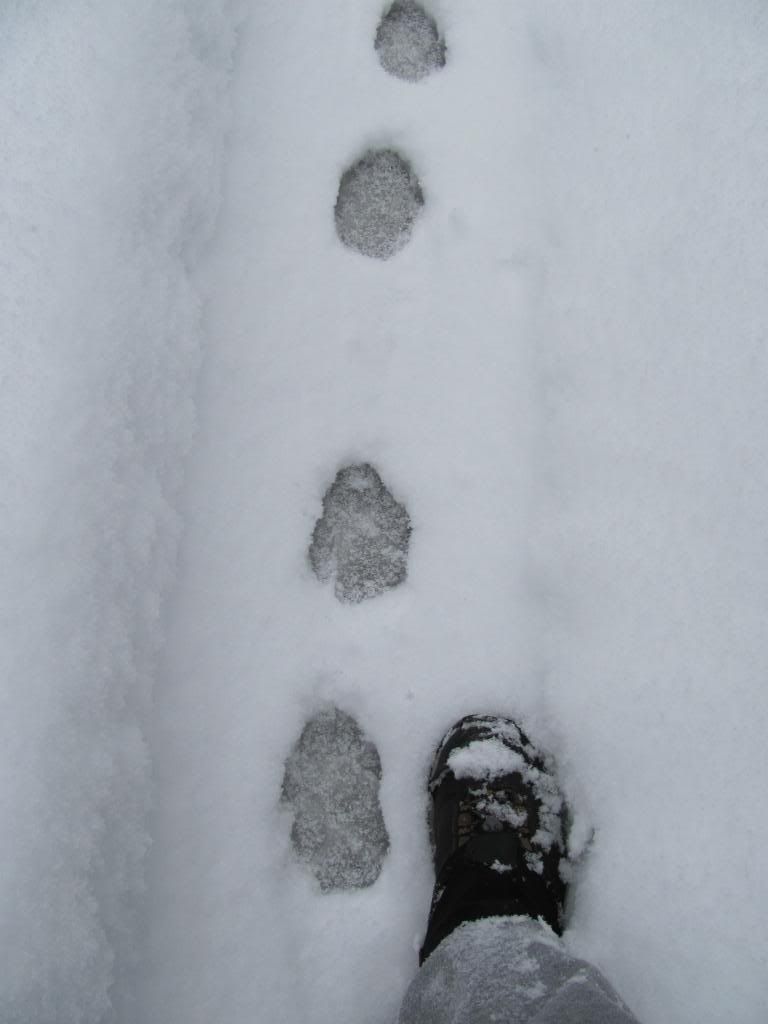 __________________
'93 Cherokee Sport 4.0 man. 4.5" Black Diamond/ O.M.E., JKS control arms, discos, track bar, rear D44/detroit, 35x12.5 BFGmt's,33x13.5 LTBs,AlloyUSA shafts, oba, Warn M8000 multi-mount
'97 Cherokee Sport 5spd,231, white, stock
'90 Cherokee Pioneer 4.0 auto, 6" homebrew long arm lift, 33x10.5 BFG MT's, etc.
'87 XJ 2" lift
'96 XJ stock


"Personally, I've learned so much from my mistakes, I'm thinking of making some more."

"Don't believe everything you think..."