I gotcha there but there are 2 stakes that loop through the tent that form an X that support the canopy, they go through the holes in the tent that you drew and with a hook like that there would be no room for them. I will see if I can dig up a pic of the tent.
Thanks for the advice so far its getting me in the right direction
---
1996 XJ on 36" TSLs, 4", locked F/R, stretched
Registered User
Registered User
Alright for anyone searching on this topic, heres how I did mine. I took advice from this thread and my woman and got her set up so she aint going anywhere.
Doing some work on my gf's moms car and she paid me by buying us a tent. We picked out a 7ftx8ft tent that fits 2 twin matresses with room to spare. Then took some eye hooks, drilled a pilot hole and using a vice grips, threaded them in. Then used a carribeaner to the eye hook and ring on the tent and secured it. Very sturdy!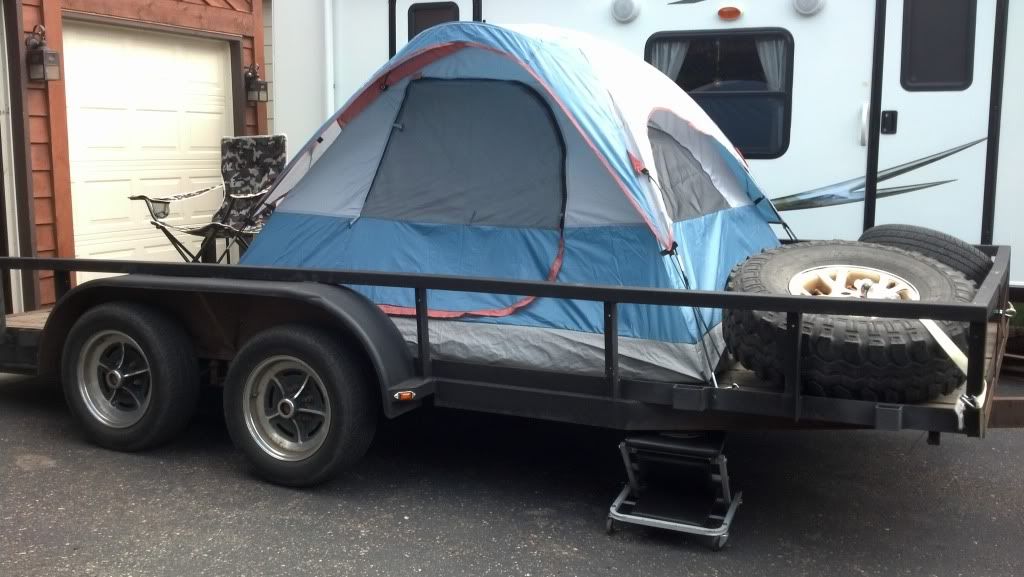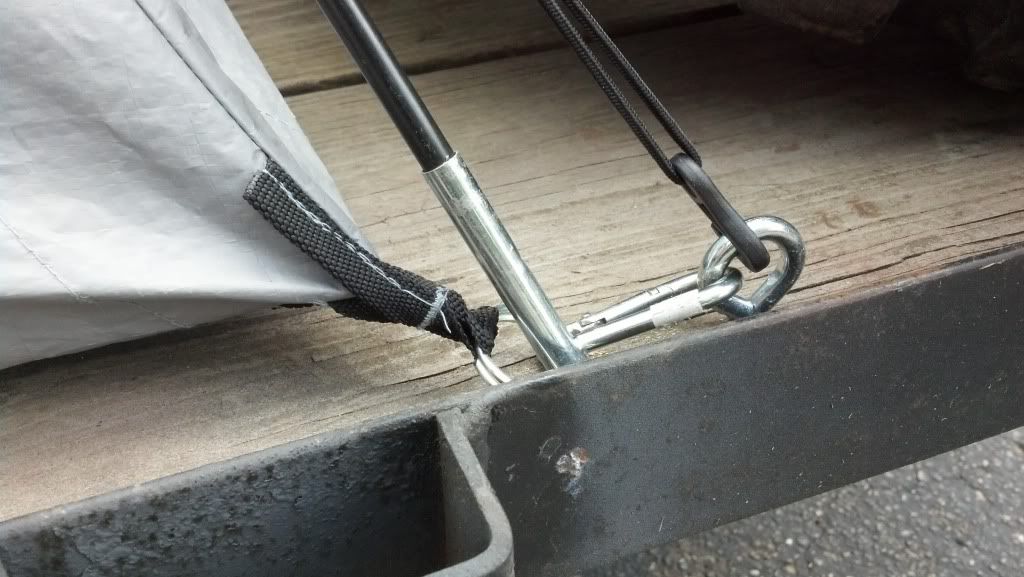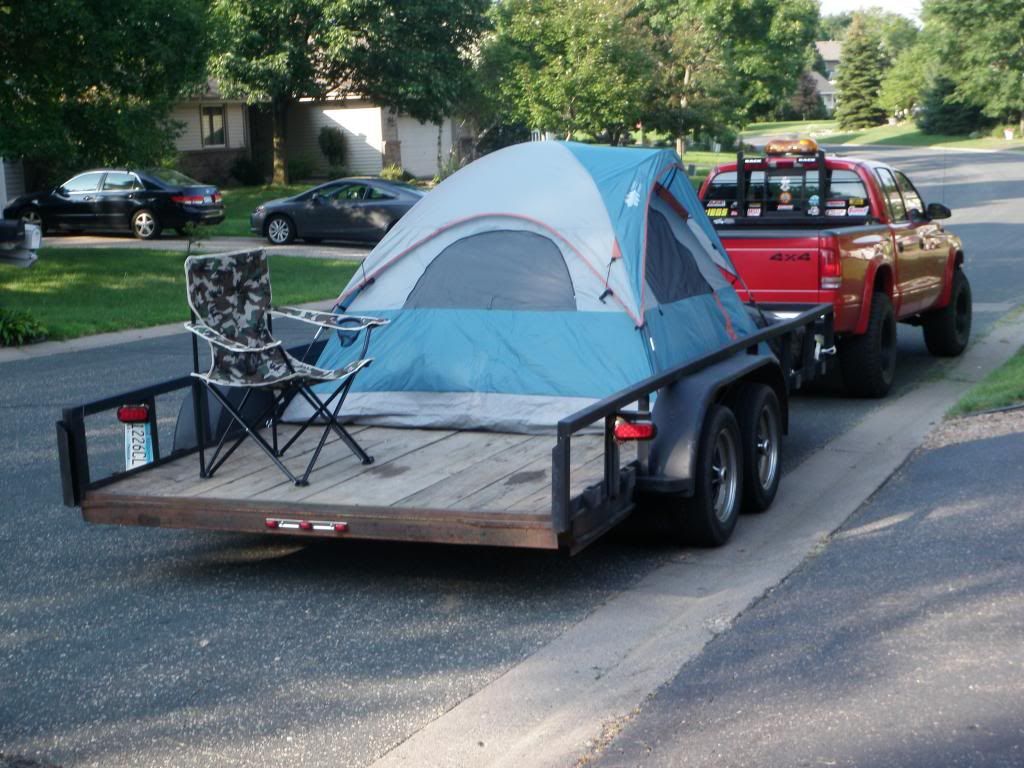 They make eye hooks with a nut so if you have a metal deck trailer you can make it work too. Thanks for everyones help
---
1996 XJ on 36" TSLs, 4", locked F/R, stretched
Registered User
Join Date: May 2013
Posts: 26
Ya man! Looks awesome!!

Thats what i meant about the caribeaners. You can just take it down fast if you needed.
Glad you updated the thread and good to see you got what you were looking for.
Registered User
thanks man yeah its gonna work great! loading up tomorrow and going wheeling this weekend I will report back with how it does
---
1996 XJ on 36" TSLs, 4", locked F/R, stretched
Currently Active Users Viewing This Thread: 1

(0 members and 1 guests)
Posting Rules

You may post new threads

You may post replies

You may not post attachments

You may not edit your posts

---

HTML code is Off

---