Quote:
Originally Posted by
Indy
Soy, corn, water troughs if youre able. The protein in the soy should help antler growth and winter survival. Corn should be good feed for the birds and be tall enough to give the animals a sense of security. And youll have useable food in 1 season instead of 10 years from now. Build a tall stand on the off season so they have plenty of time to get used to it being there. After that start being selective on which animals you take.
If you really have time, build a series of stands with a tunnel system between them
One of my easiest deer hunting spots was next to a few miles of winter wheat. All it took to put meat in the freezer was a good spot and a book to read until the sun started setting.
One of them plots is visible from my deck, the others not too far. My land lies so they will be ground blinds.
Can corn grow without watering it? I have tried it in a garden in the past and no luck. I have used wheat in the past. I will see the deer throughout the year but come hunting season nothing. What about chicory?
I want to make it so the animals are there all the time.
this is the view one morning out my bedroom window: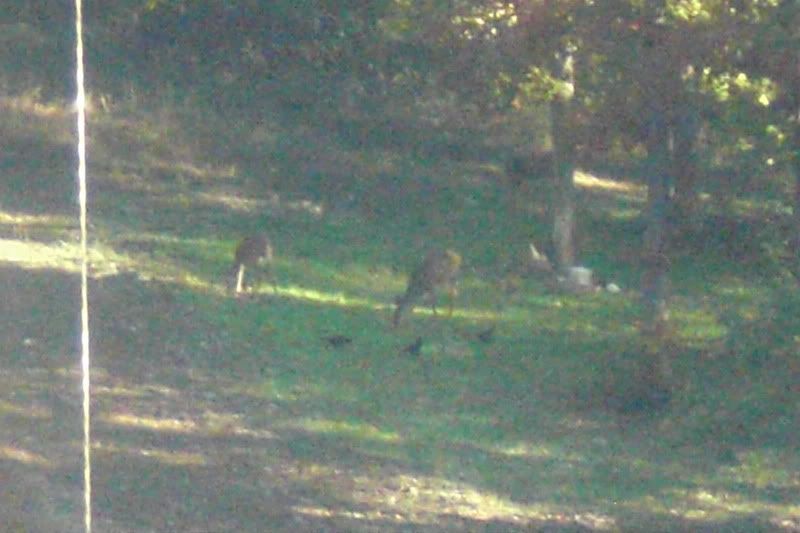 This is an over head view. The area that has been thinned to the right of my home. There is more land than the pic shows.