I'd like to change the thread title to Rubicon Reconstructions or something similar.
I ended up finding something I can work with. Here are some pics:
2001 Honda Foreman Rubicon It's missing the front diff, cv axles, front driveshaft, a arms, wheels and tires, shifter and many of the bolts to hold it all on, oh and the rear diff is in pieces.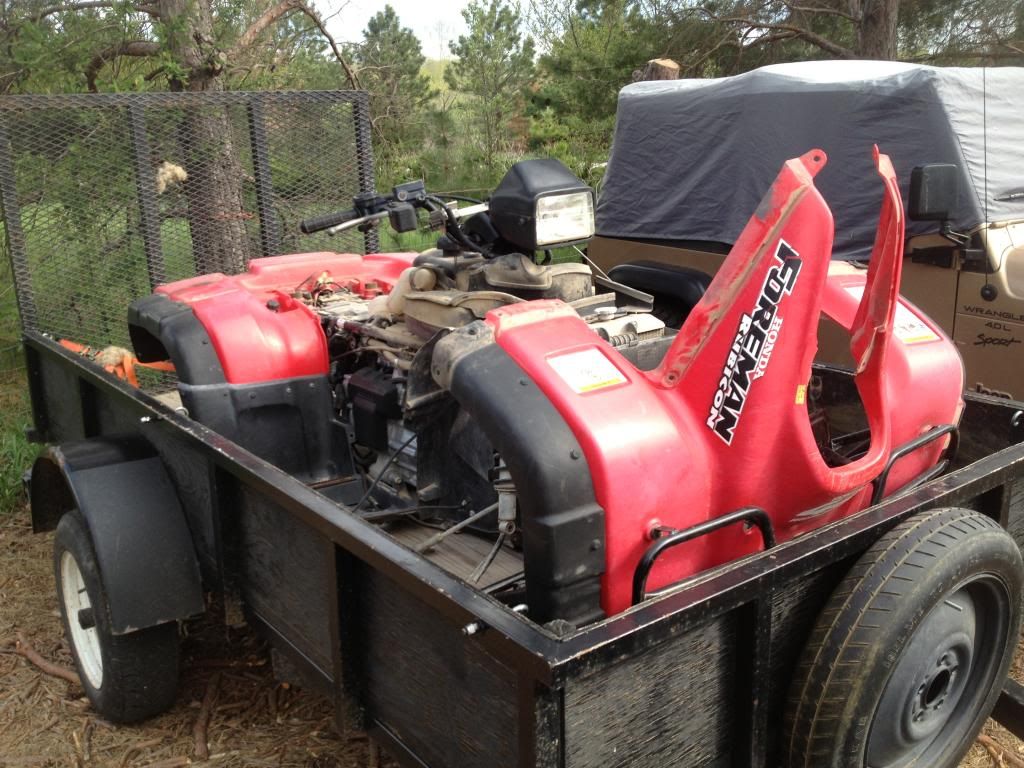 First thing I did was put the rear diff back together.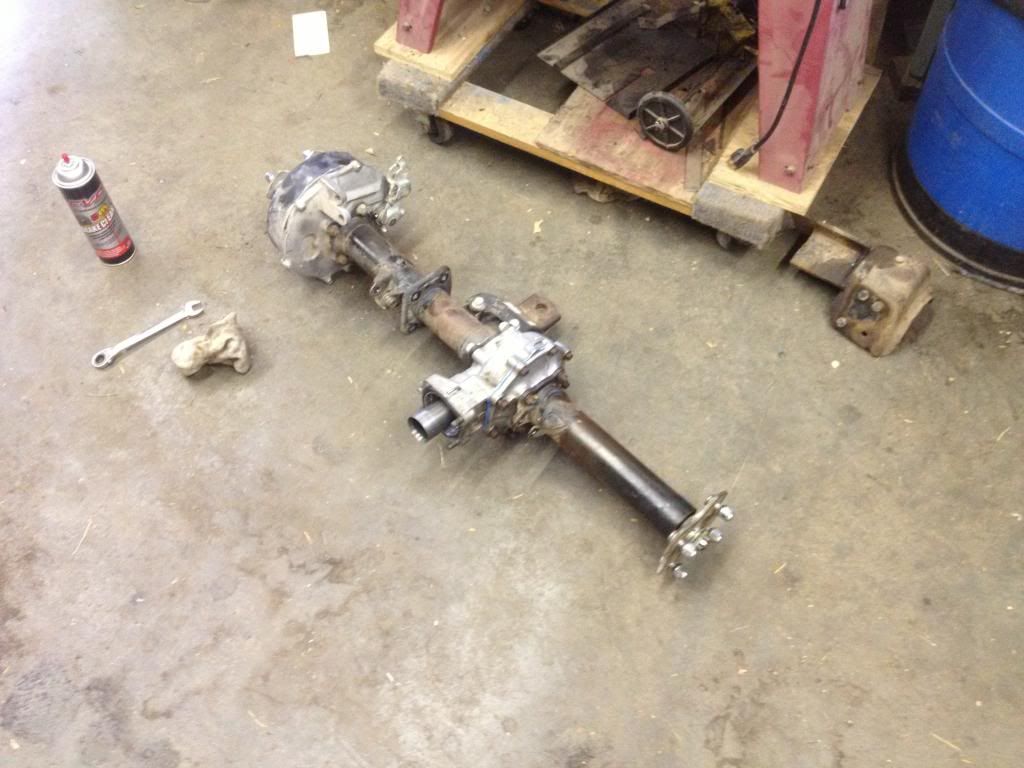 Here is a better view of what we're working with.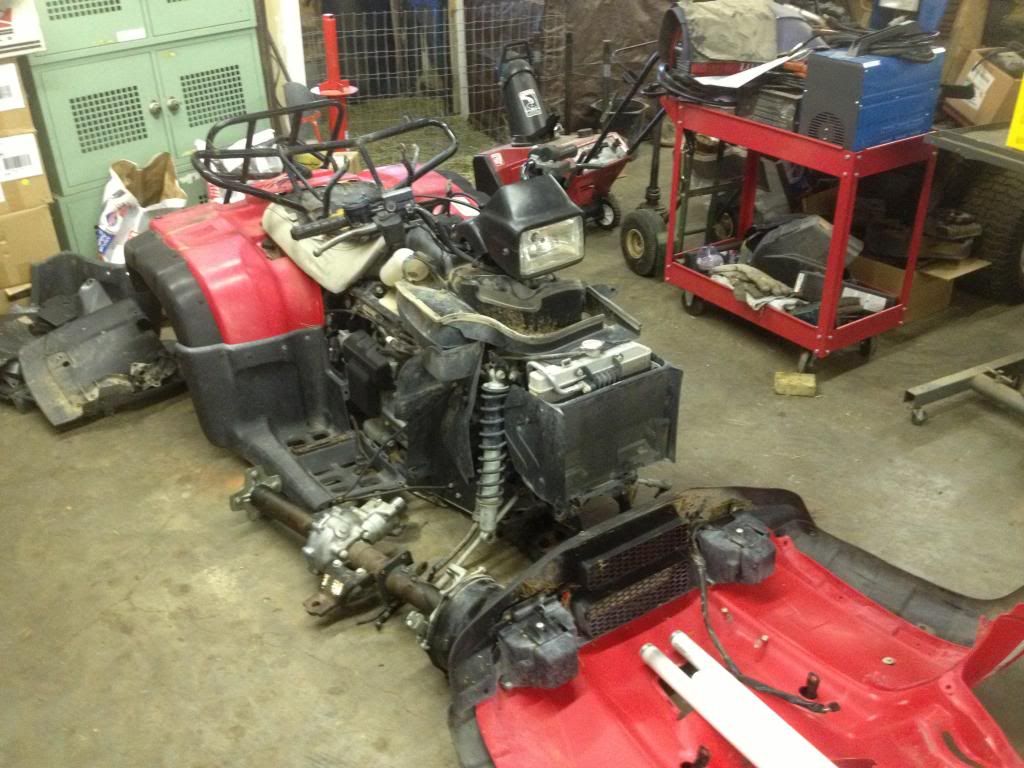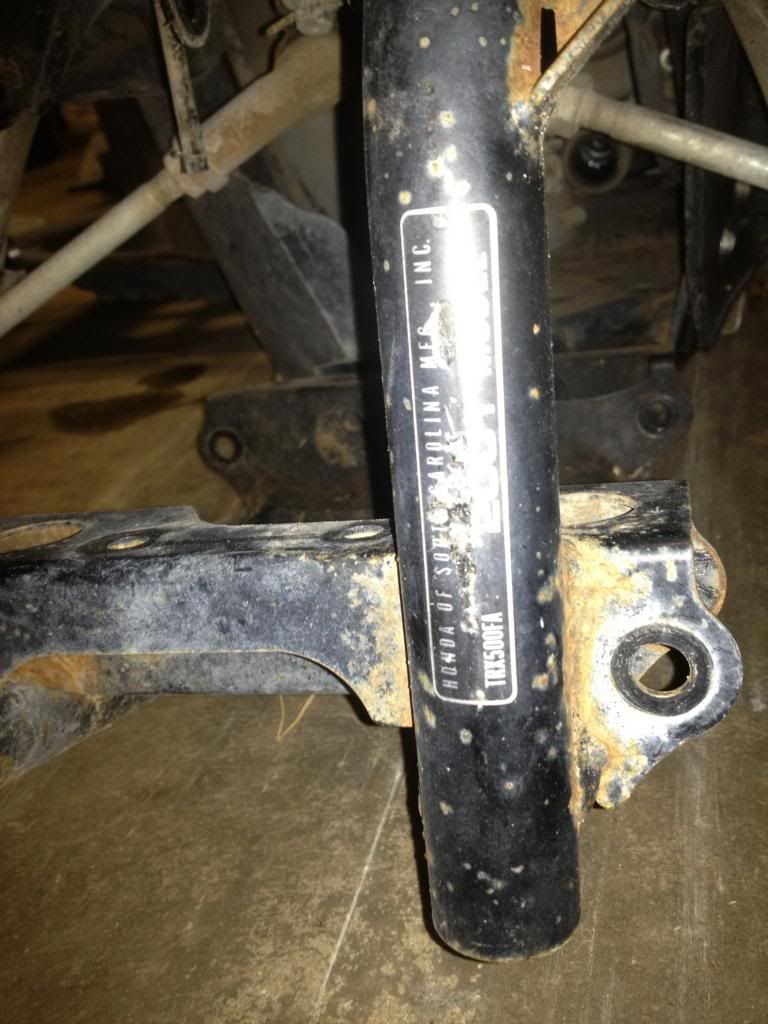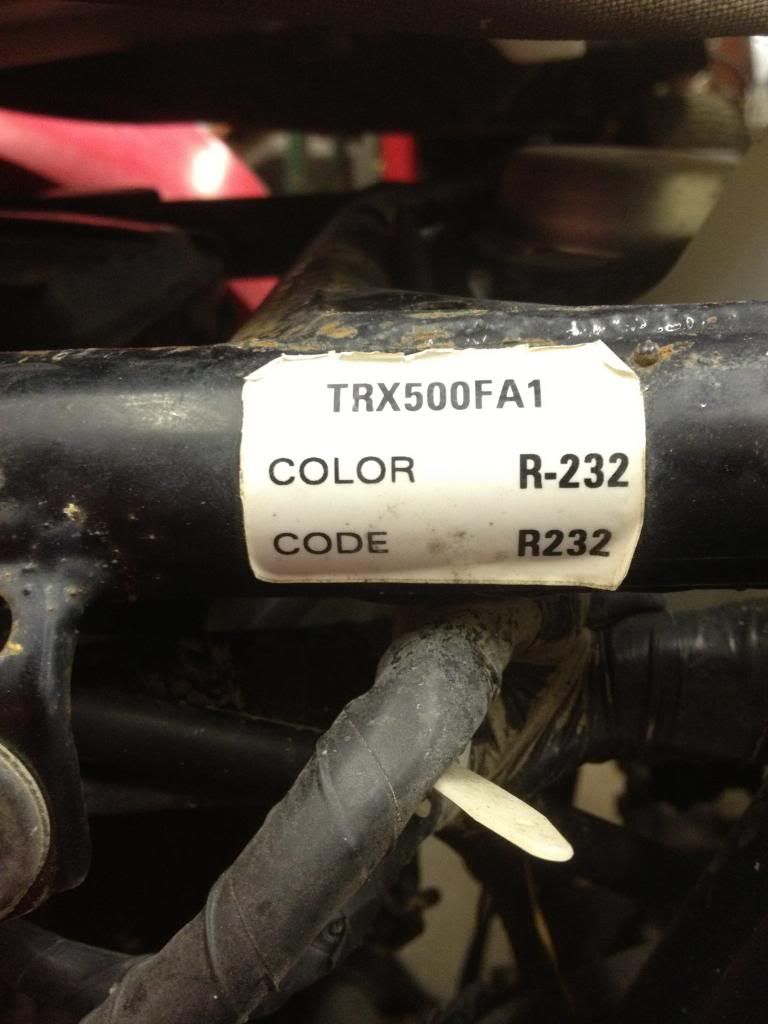 After thinking it over and deciding that we're going to keep this machine, we decided to rebuild it. A few searches on eBay and the like was showing that buying the front end parts was going to be very cost prohibitive, the other option was to buy a salvage bike. I just happened to be so lucky.
The parts donor. This one is a 2003 with a blown cylinder/head.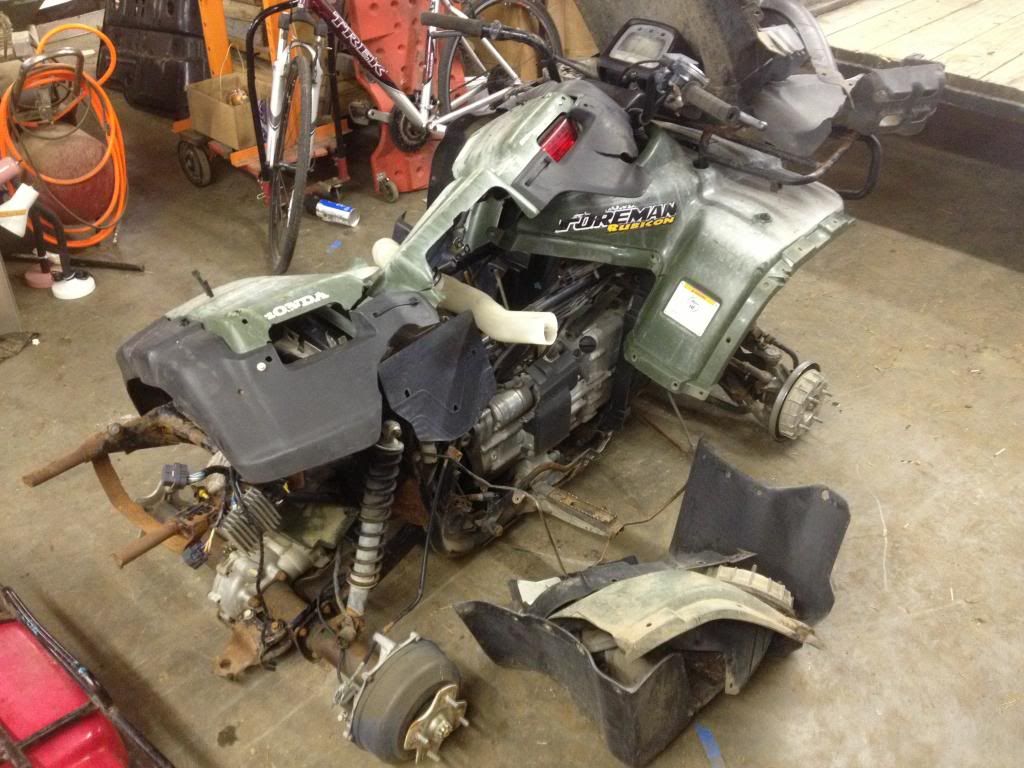 I stripped them both down.
Red one: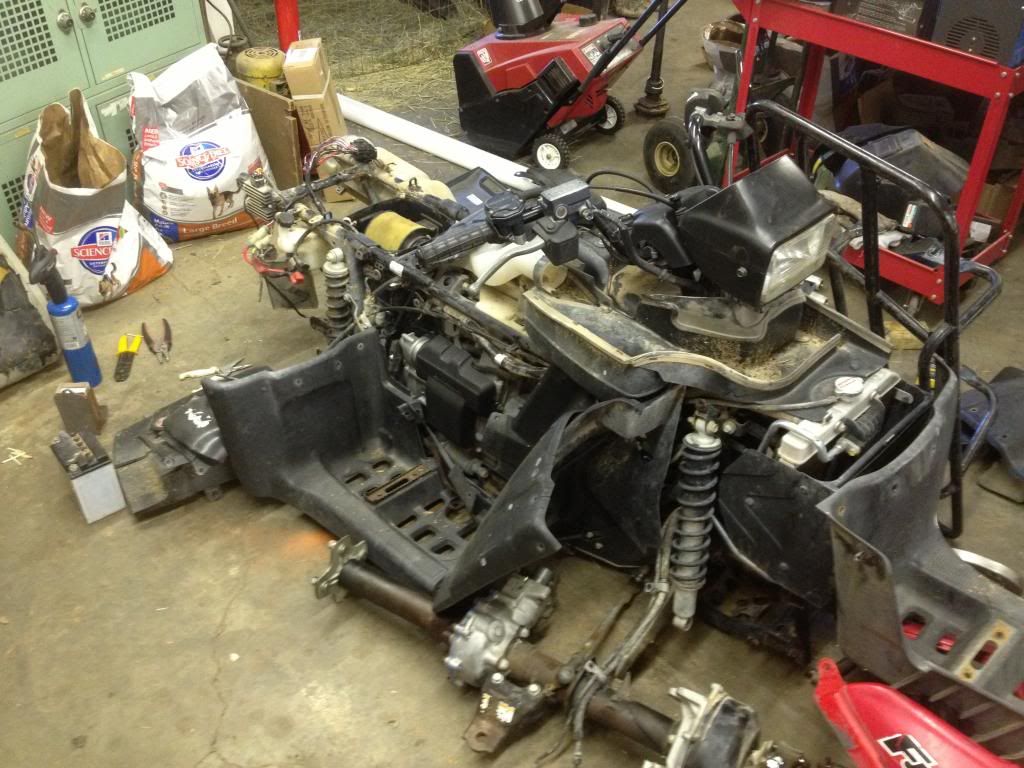 Green one: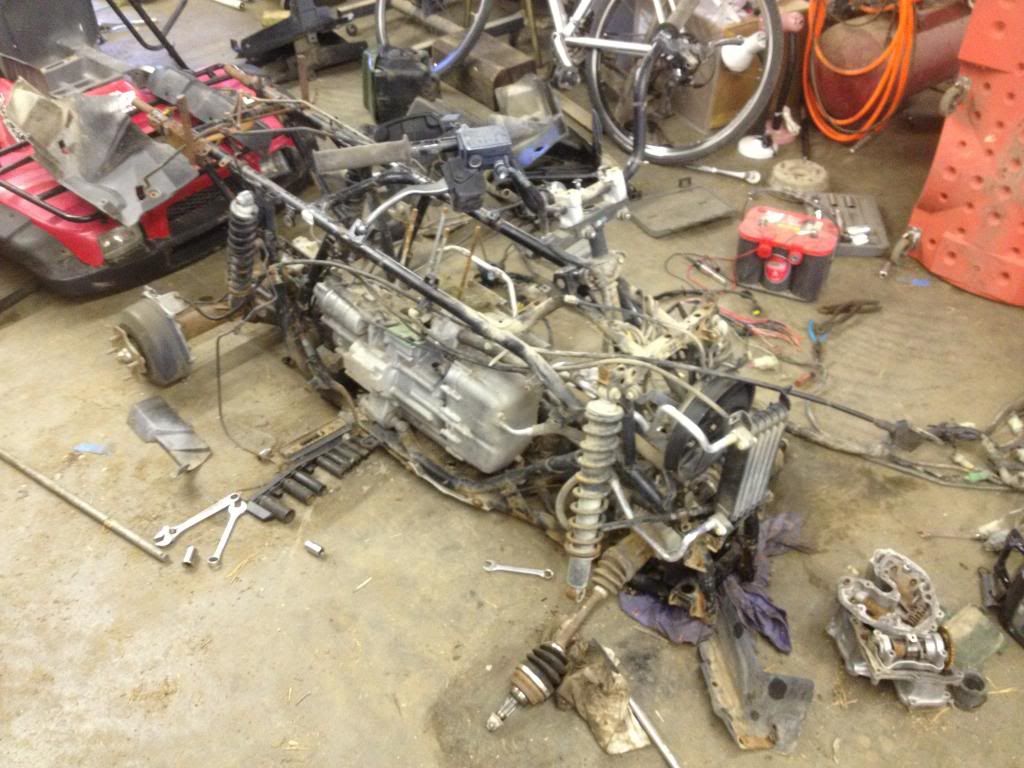 I found the fuse block was cut out of the red one so I sectioned in the one from the green one.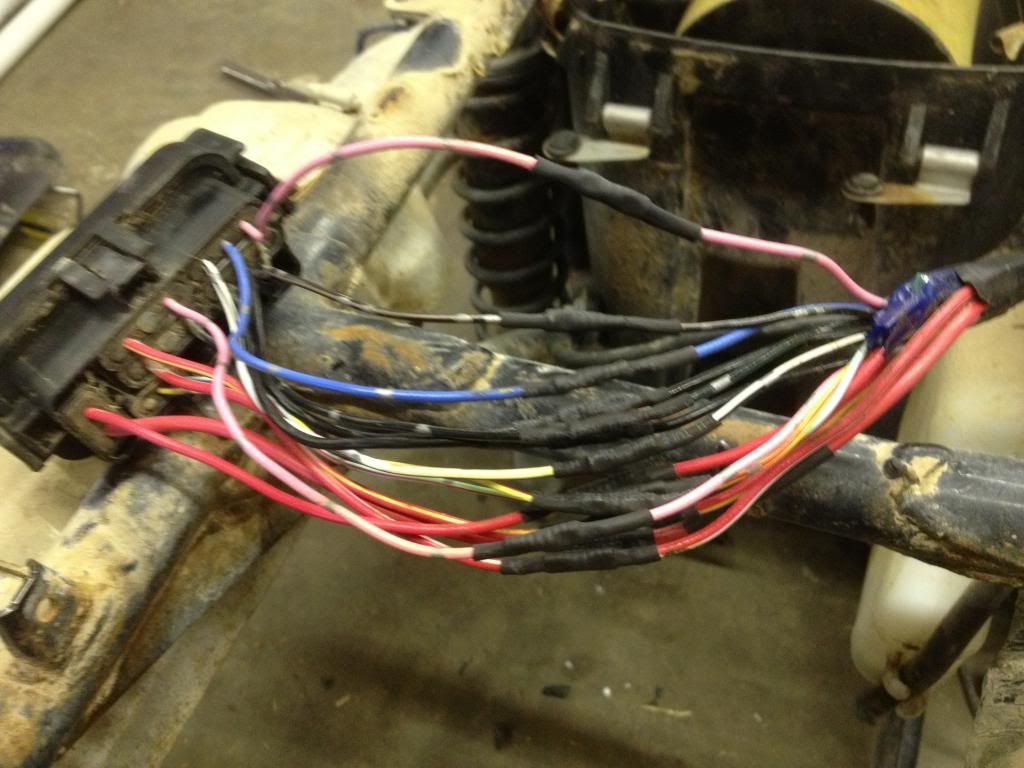 Then I carted over an optima red top to test the electrical system. Note the official work attire.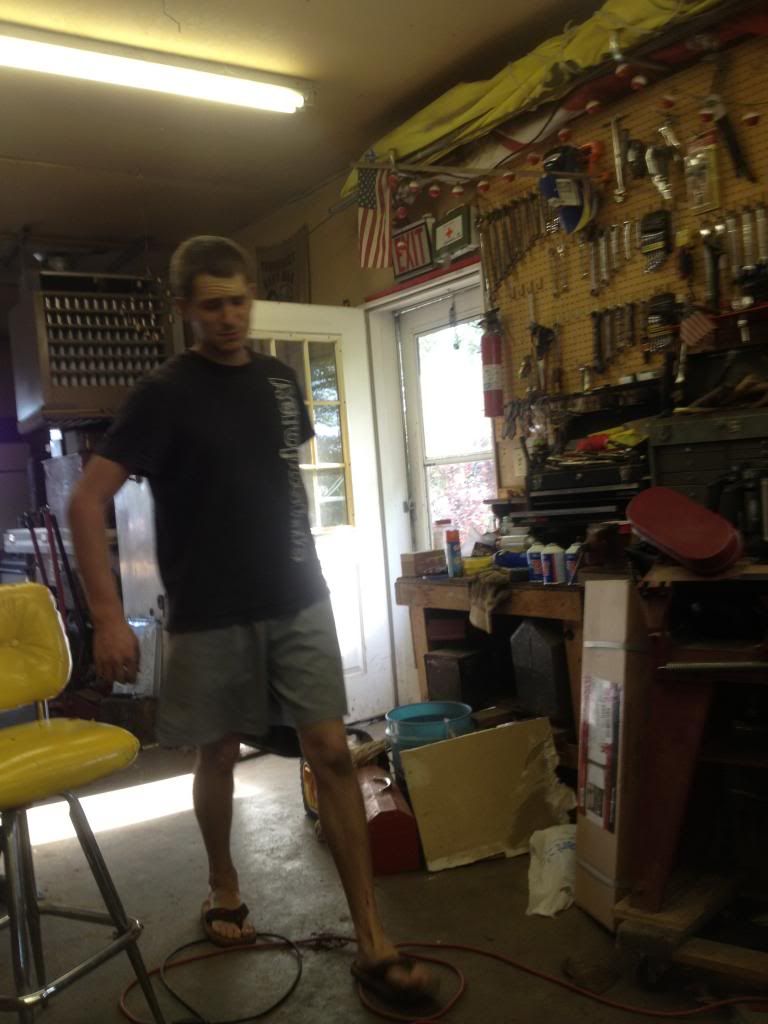 Hooked up the battery, and cranked it over, and I kid you not after sitting for like 3 years due to some "electrical issues" it fired right up with the help of starting fluid. The only issues I found was the handle bar head light was unplugged, the "lights" hot wires were grounding out were they wore through the insulation right by where I spliced on the fuse block. The fuse block was missing, and the oil temp sensor was knocked off by a corn stalk. Fixed all of those, and the electrical system works great.
The rear axle is in, I drained the fuel and put in fresh and it runs like a top. Waiting for a few parts to swap all the rest of the parts back in.
front drive shaft seals and o-rings
upper a arm washers/bushings
front wheel bearings
front brake cylinder rebuild kits
wheels and tires
shifter lever
overflow bottle
seat cover
battery
all new fluids all around
oil filter
spark plug
front brake lines from green one to the red one
Current pics as of today.
Green one.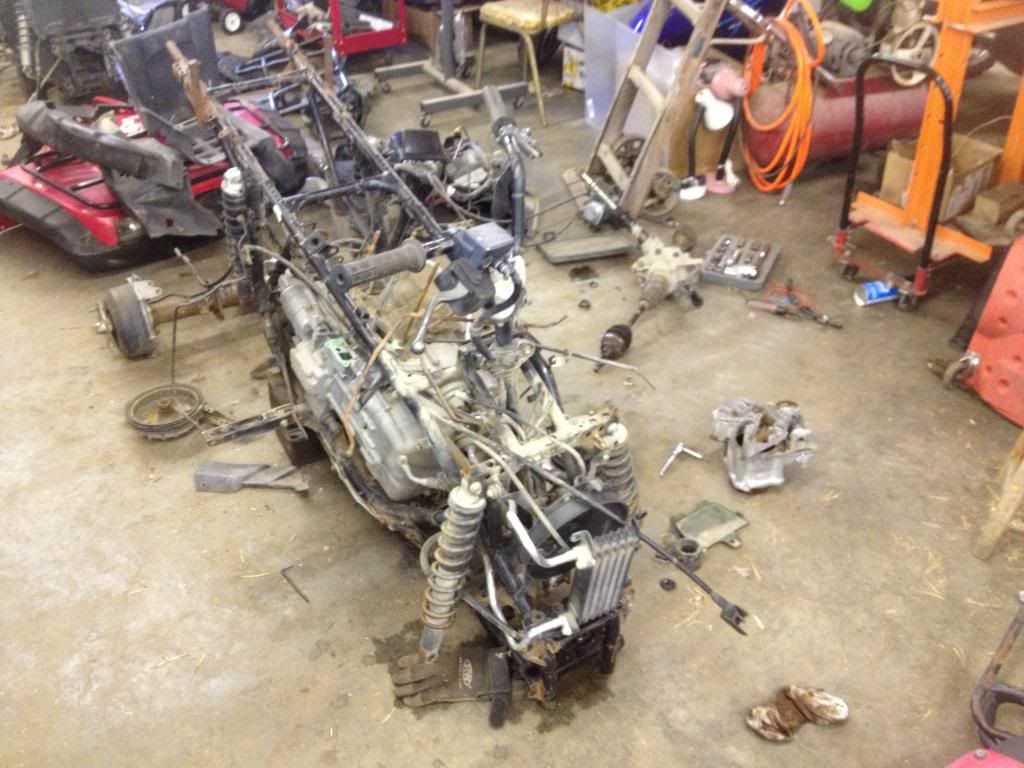 Red one.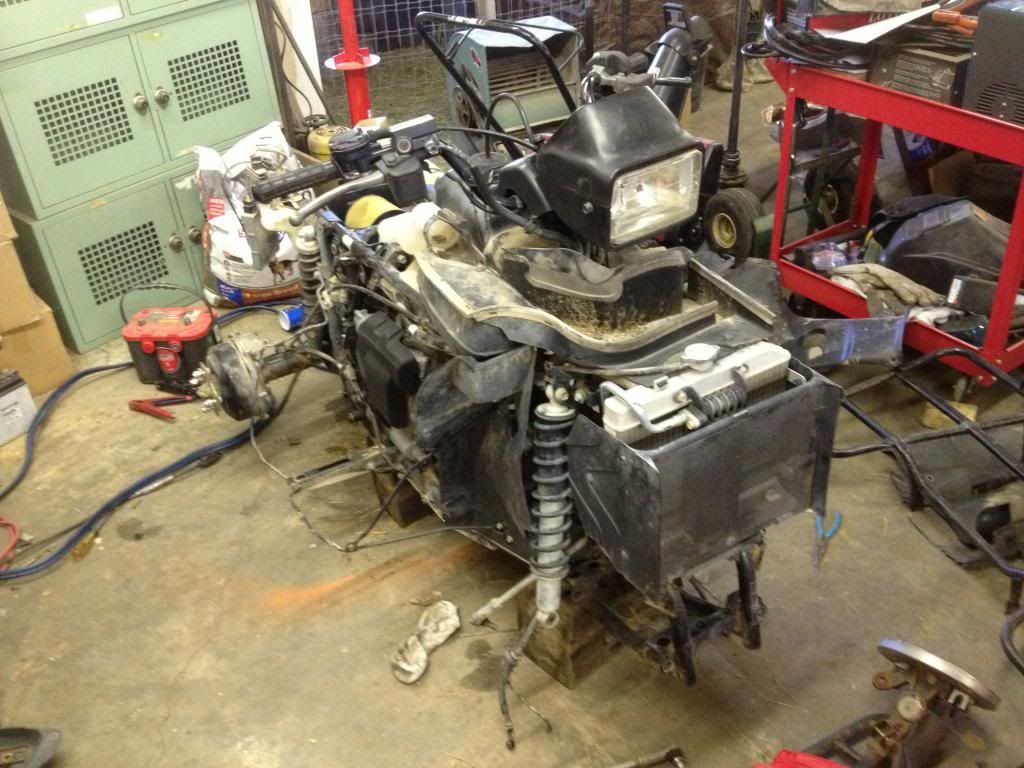 Red one running, without a battery, only takes 1 pull of pull starter.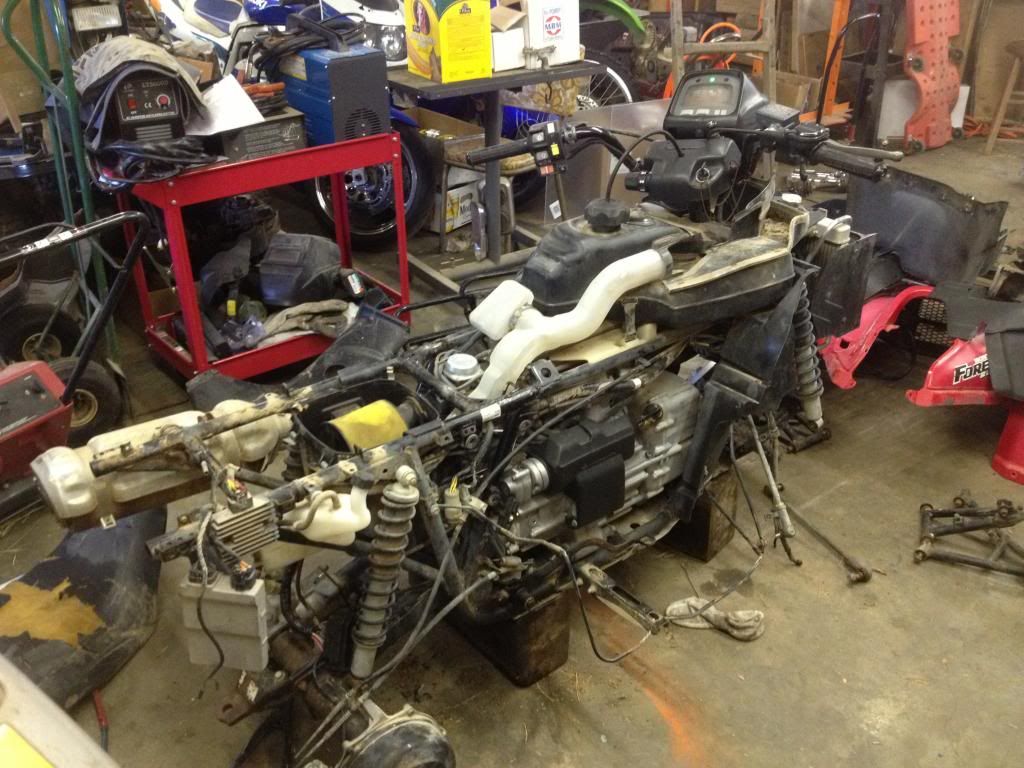 The good news is, I'll be driving the red one around by the end of the month. The problem is however I have about a million parts left over from the green one, some of which will be saved, others scrapped, and others will be used else where.
Stay tuned for updates