WK transfer case fluid change write-up
---
I did a search and didn't see any write-ups, so I thought I'd snap a few picture when I changed my wife's TC fluid. It was an easy job and I'd say it's as easy as changing engine oil.
Couple things that you'll need:
Set of ramps
container to catch the oil (only hold 2 quarts, so doesn't have to be big)
2 quarts of Mopar Transfer case lubricant (about $8 a quart from the dealer)
10 mm hex head or allen wrench (I think an attachment for a socket would give you more leverage)
Marine lower unit pump (not needed, but makes filling very easy) - I got mine at Gander Mnt for about $8.
Start with driving the front of your jeep onto some ramps to give yourself some room to work. This will also help tilt the TC to aid in draining.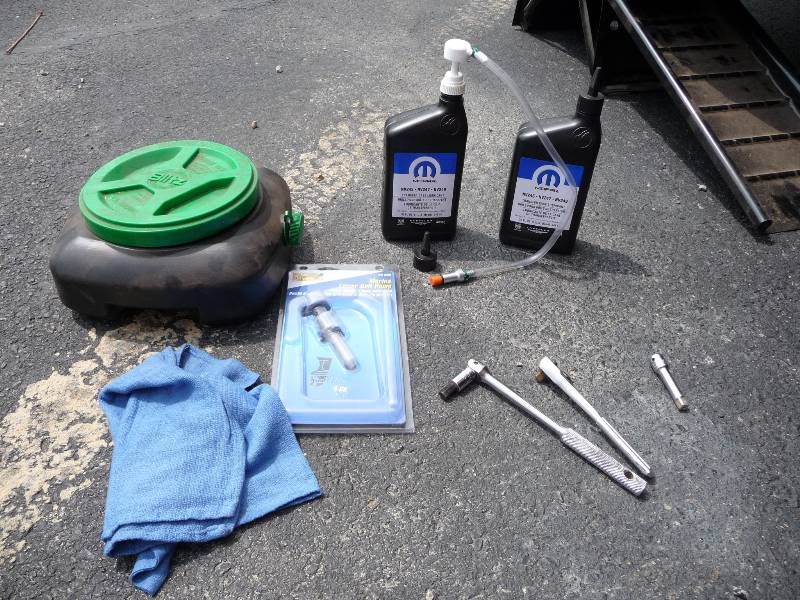 Here's a picture of the back of the TC. I labled the fill and drain plug. They are both 10 mm.
I always try to loosen the fill plug first. You don't want to drain the fluid, then get stuck not being able to get the fill plug out to fill it up again. Both came loose easily. My wife's is an 06 and she just hit 60k miles.
Here you can see the remainder of the fluid draining out. It is similar to motor oil in color. I didn't take a picture of the mess I made trying to snap a picture when I first pulled the drain plug. It shoots out pretty far, so better to hold your drain pan close to the drain hole.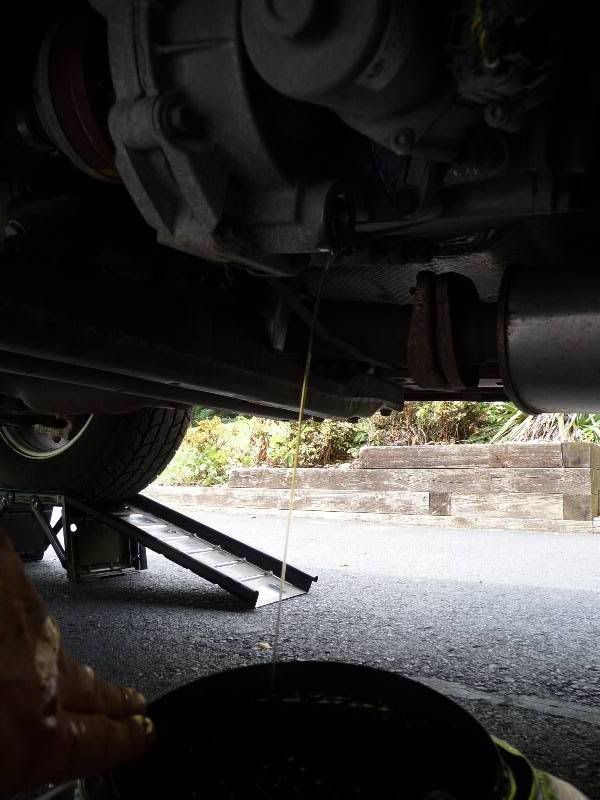 After reinstalling the drain plug, you can then remove the fill plug. I didn't take it out the hole way at first because it will run out some with the vehicle on the ramps. The lower unit marine pump works great. It probably took about 2 minute to pump a quart in.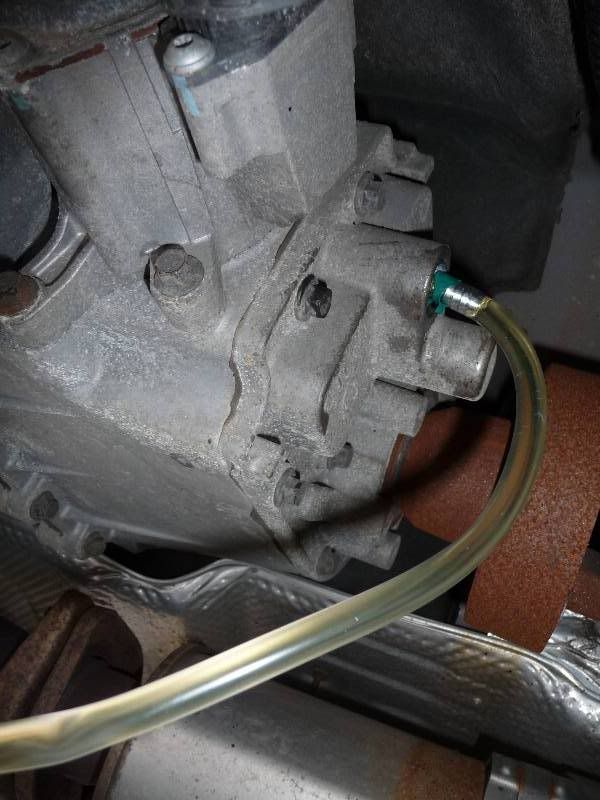 The pump is designed to screw onto a standard 1 quart bottle and will pick up all but a 1/2 - 1 ounce of fluid. When the bottle starts to get empty, just tilt it to the side the pump is on.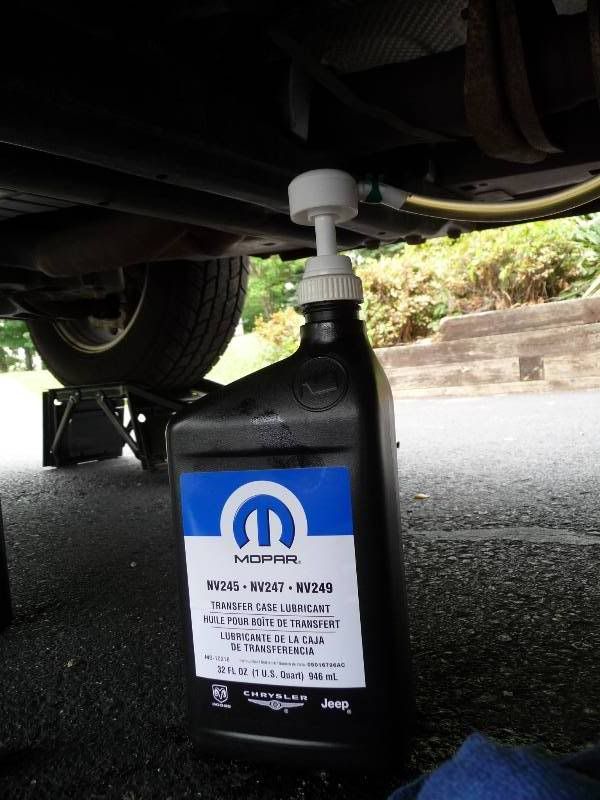 A little trick you can do once you get most of the fluid in is to put the fill plug in loosely, back the jeep's front wheels off the front ramps, and move them to the back wheels, this way you will tilt the TC and it will be easier to get remaining fluid in without it wanted to run out the hole. I poured what was left from the first quart into the 2nd bottle and probably only have an ouce left over. I don't think that will make much of a difference.
I'm planning on using this pump when I change the diff fluid if I can't get the bottle in there. I'll let you know how that works out.