Got my White 2006 Jeep Grand Cherokee 3.7L V6 a little less than a year ago. Things have been slow as I spent most of my money on buying it in the first place but now that I have some more cash in my pocket I've been planning on getting a lift and tires and other various upgrades. So I figured I'll make a thread of the couple things I've done and then update it, hopefully in the near future.
Here's my jeep in the dealership when I first got it and a pic of my jeep and my friend's exterra...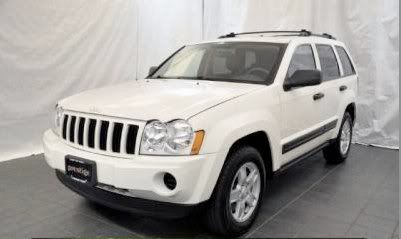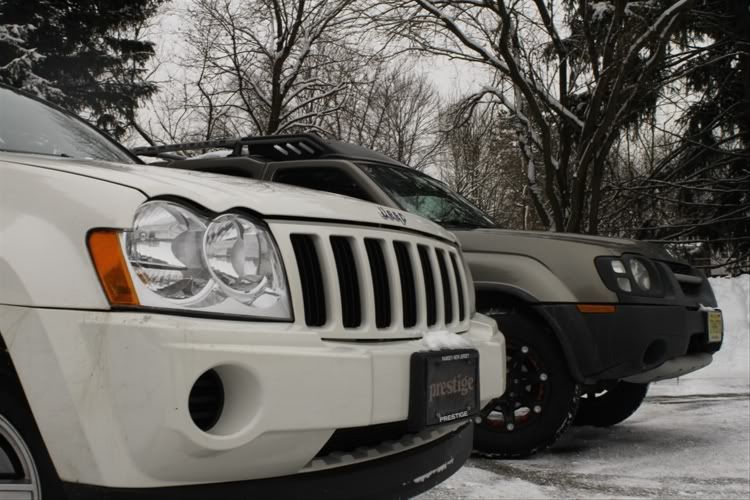 First I took the factory air dam off and threw a bull bar on the front..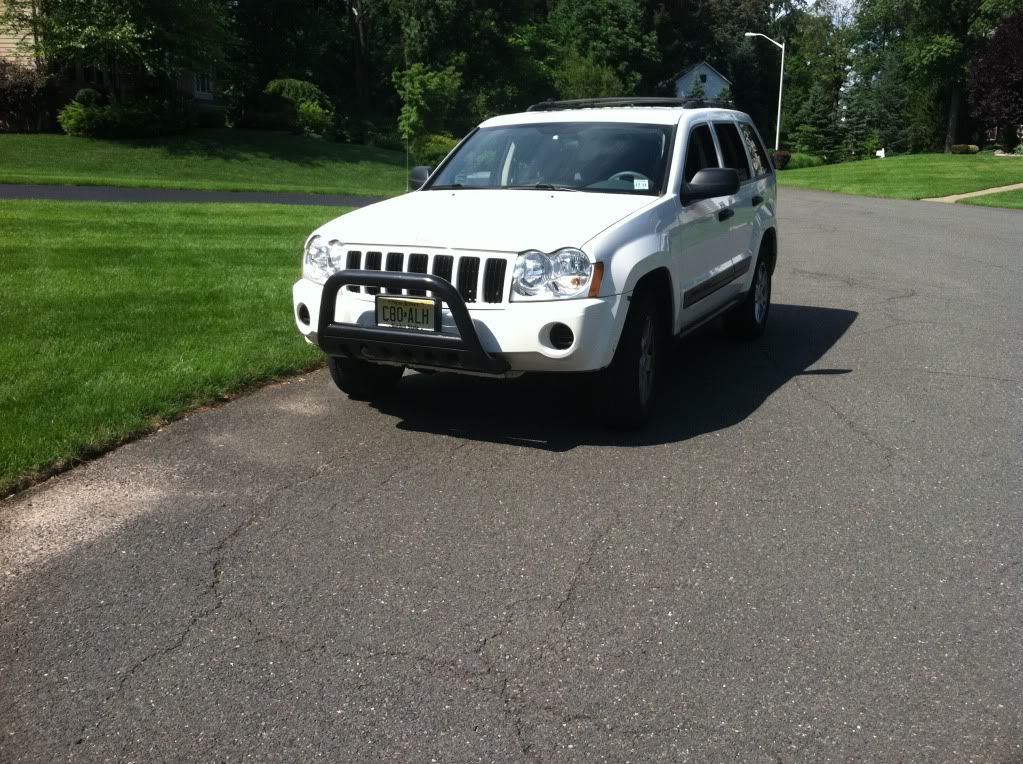 Couple days ago I painted the "jeep" badges black, de-badged the bottom left corner of the rear door, and put a "cherokee" decal on the back door. I went to autozone and got the letters in chrome, painted them black, and then put them on. I cant take credit for the idea though, I saw it on Robb286 build thread first.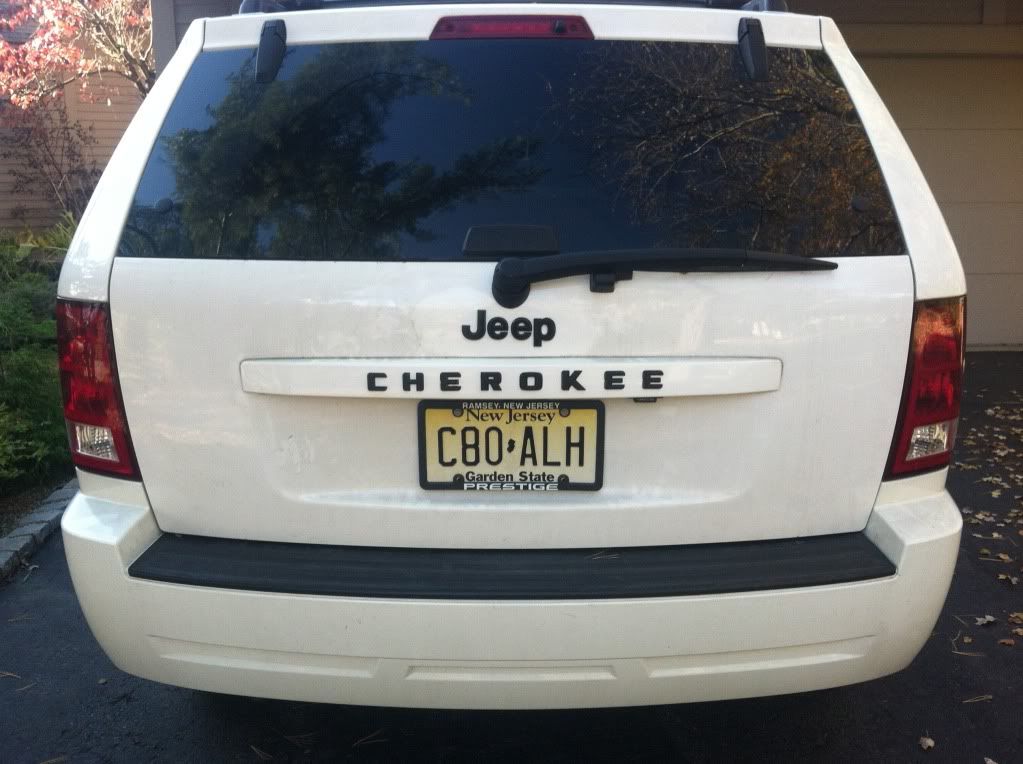 Future upgrades coming soon:
-Rock Krawler X-Factor 3.5" Lift
-LT255/75R17 off-road BSW tires
-Rola Roof Rack
-Fogs for Bull Bar and Roof Rack