Yesterday I seafoamed the fuel tank, crankcase, and vacuum line.
Noticed what looked to be a crack in the plastic hub that the vacuum line plugs into: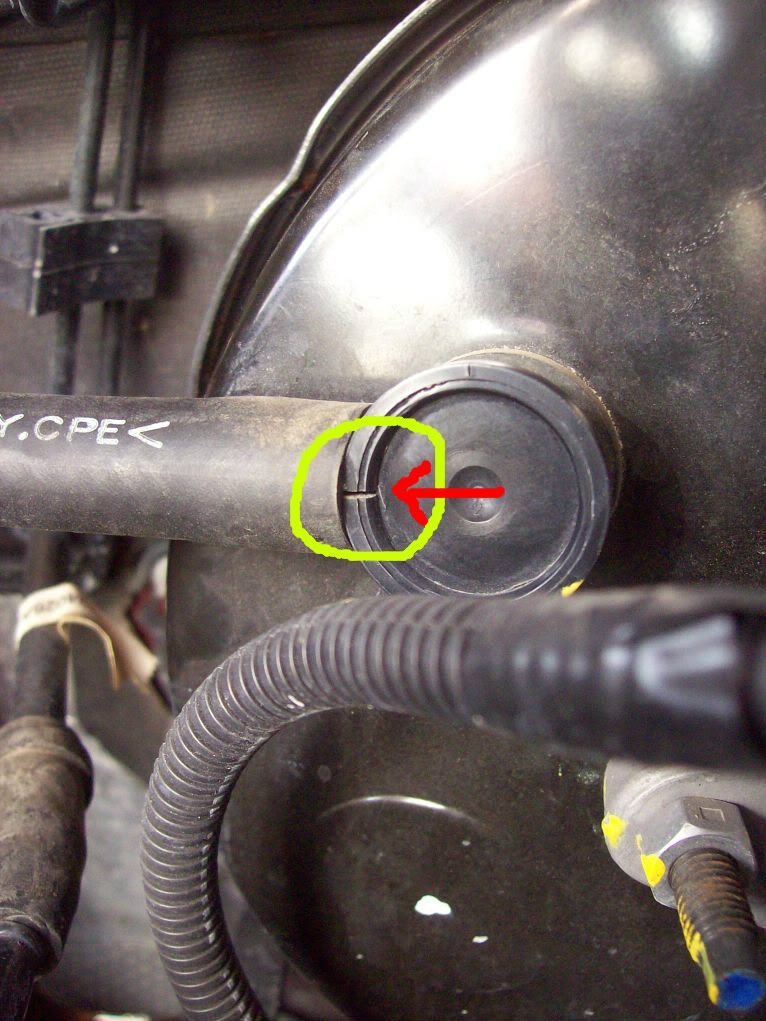 Today I changed the oil/filter (Mobile1 5W-20/Mobile1 filter).
Cleaned and re-oiled the K&N.
Checked the torque on the spacers
Applied some anti-squeak to the rear rotors to get rid of the annoying brake noise. So far it seems to have worked.
As far as the piece in the pic above - I discoed the vacuum line to take a good look at the piece in question and it was definately cracked, all the way through to where it was working itself down the seam of the plastic cast, down the nipple that the vacuum line plugs on. I went to the parts store and asked what the part was and it is a power brake/brake booster check valve. Cost me 6 bucks for a new one - problem solved.