Quote:
Originally Posted by
Omelet
Looks good! It's hard to see your mounting situation, but it looks like you just have the bottom plate butted up against the front shackle mounts? That's not going to be strong enough to hold up to trail abuse or a good pull from a strap or winch. Also you will want to use the 2 under frame bolts (factory tow hook mounts) and incorporate side and top bolting as well. I've seen a guy rip the hooks off the frame which took the bumper with it. You don't want the same to happen to you. Get a solid mount configured and you'll have a sweet bumper set up! Are you planning on adding a winch, maybe hidden?
Well it is welded up like this.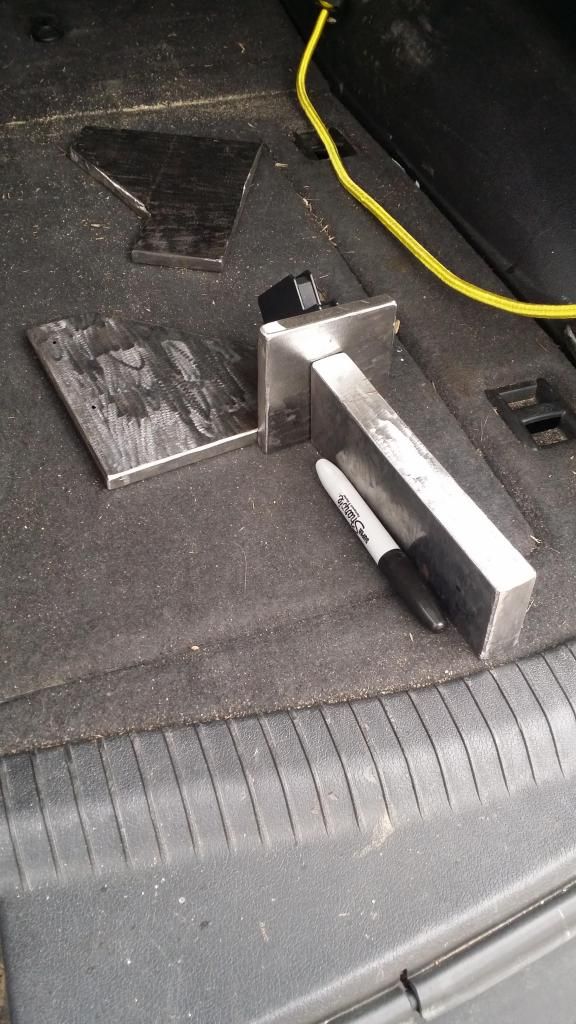 I have thought about it not being strong enough without a gusset. But I don't do much trail riding anymore and never snatched anything. But I would still like to revise it. It bolts up using all 3 bolt holes of stock tow hooks. And have considered just welding the shackle mount to the bottom of the mount plate.
Yes I have considered a winch. right now no. But I've thought about cutting a solid piece that would use the frame role holes and replace the cross member basically the way you have your winch mount built. But yes if I do a winch it will be hidden. There are flaws in this design that can be pointed out but for me it's just a nice steel bumper that will holt up to a deer. And the way it is designed it will hold up well to a frontal impact. I can build a much better trail ready bumper but for my needs this is sufficient. When I build mine. May build another one when I do mine to show yall what I can make.