I had to fab up a quick switch panel for my roof/driving/fog lights before ECCC. This is what I came up with.........................
Grabbed some textured 1/8" plastic and cut it the shape of the cubby pocket thing (Technical term). Then I used a heat gun to form it like the front of the cubby. I drilled 4 holes for the mounting screws and test fitted it. Then, i made some back brackets out of some metal I had found. I bent the ends so it grabs the inner lip of the hole. Once I got it to fit the best I can get it, I cut out the switch area and cleaned it up. I first sprayed the panel a light grey I had laying around, but it did'nt match the dash. So, I re-sprayed it black (Ishould of used matte black but all I had was gloss). I installed the switches, wired them up and installed the panel to the dash......I still have to finish wireing the whole set-up but it's done for today...Here's the pics, enjoy.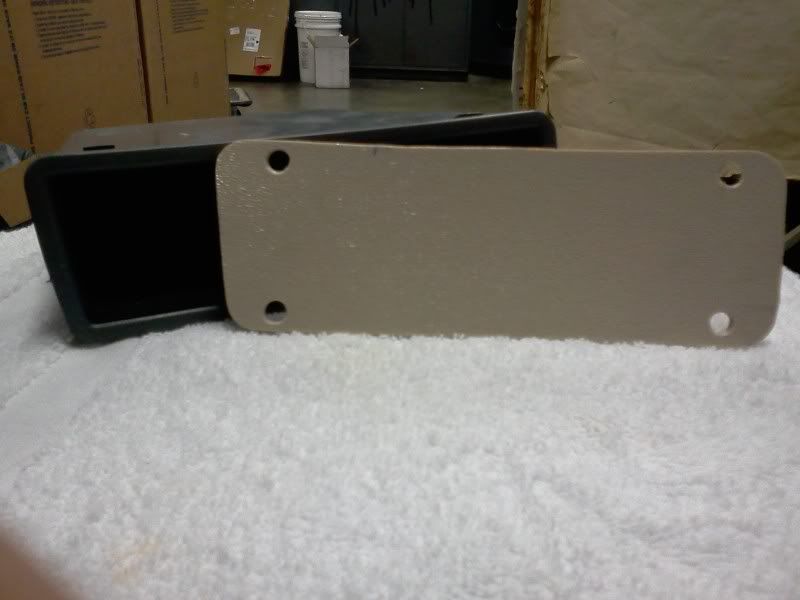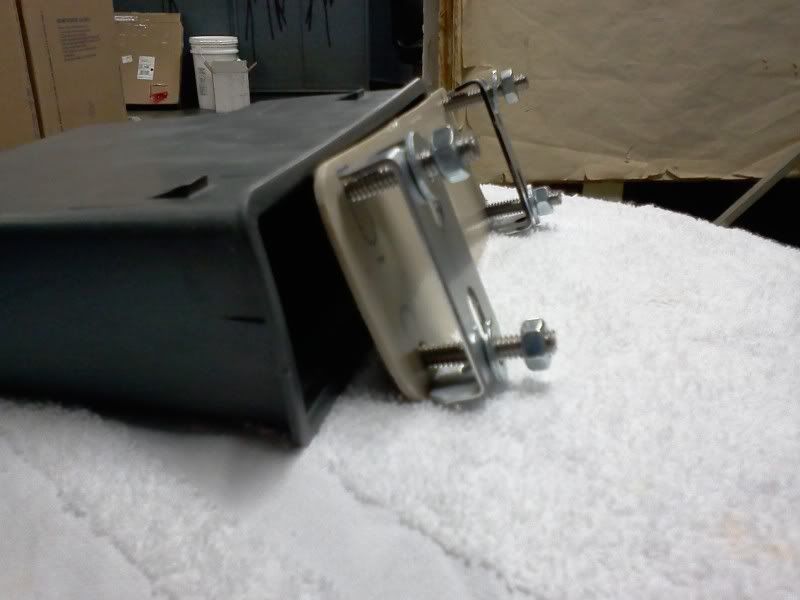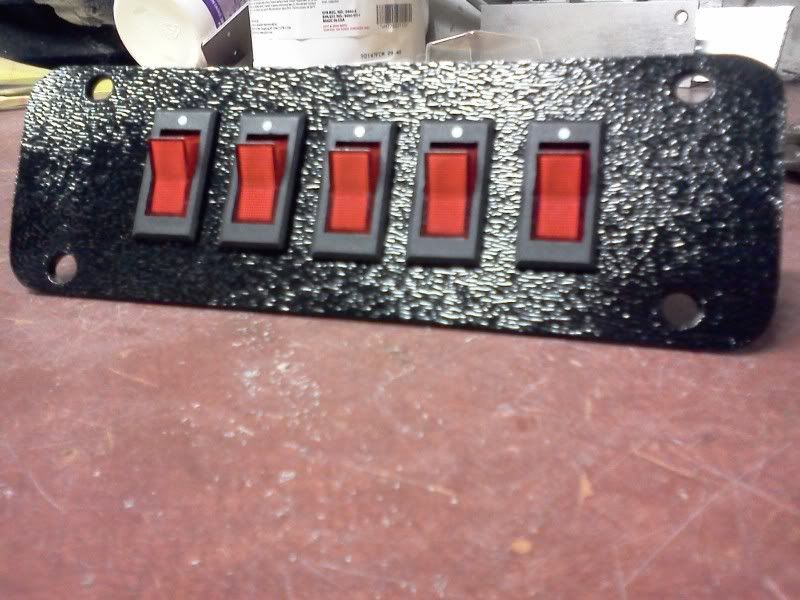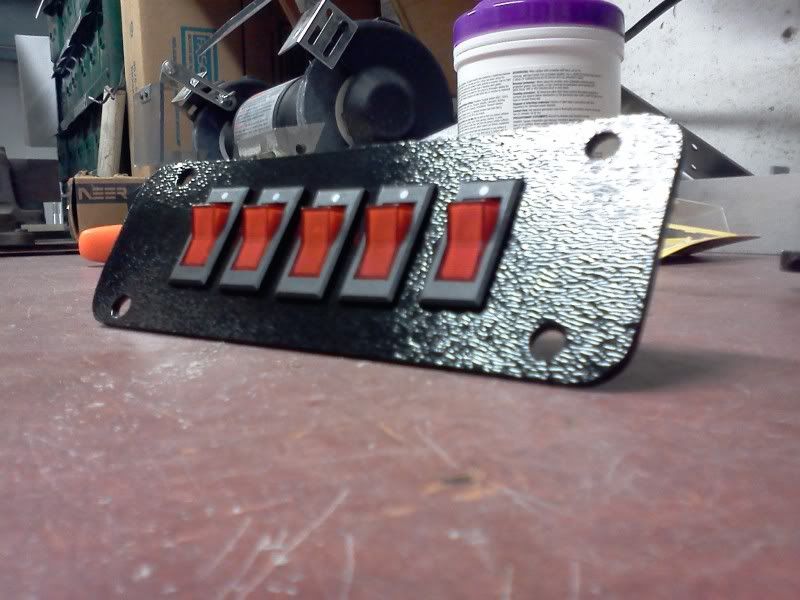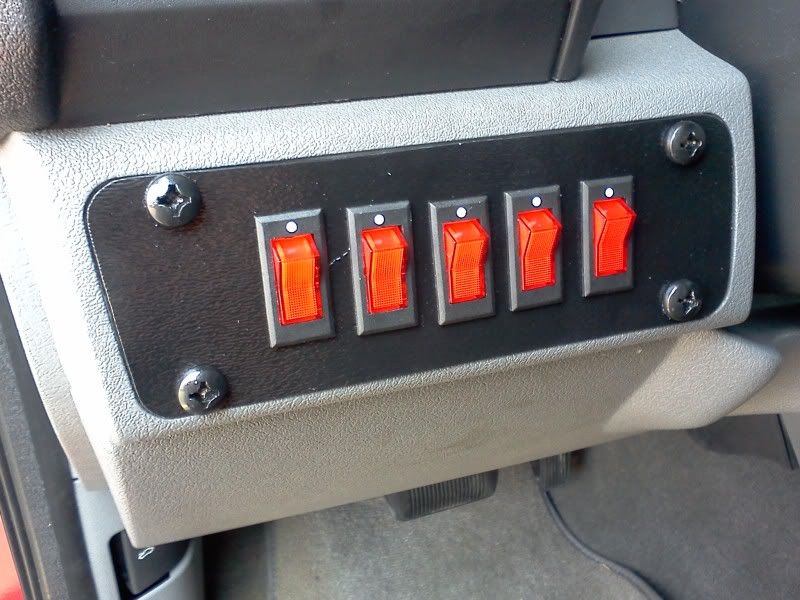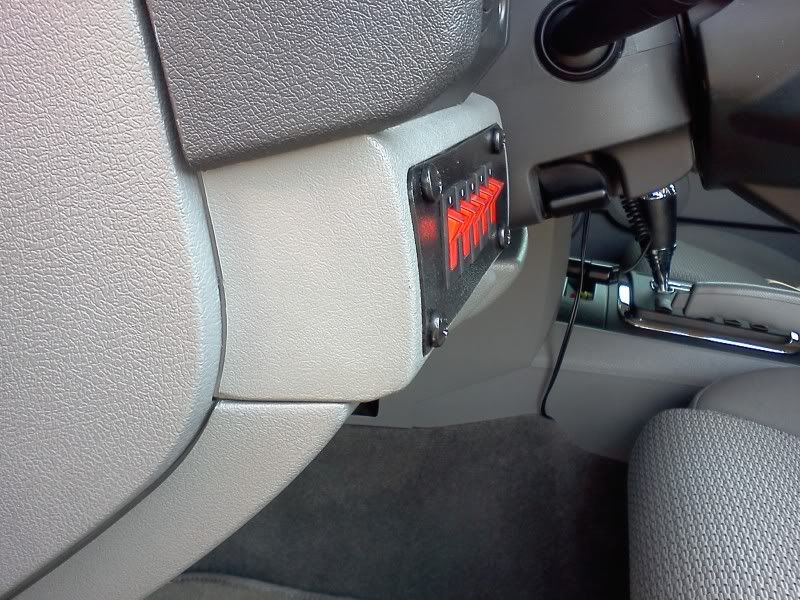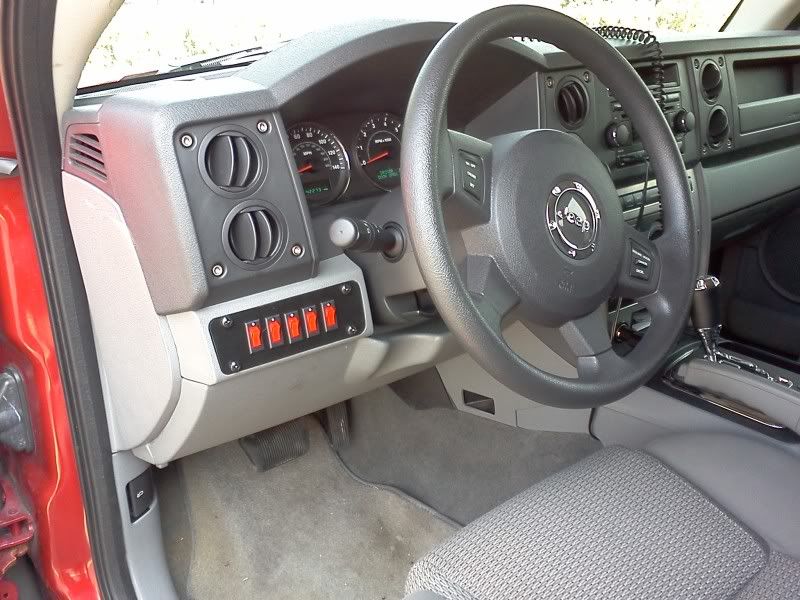 If and when I decide to re-do the panle, I will pay more attention to detail and use smaller screws and different switches. All-In-All, I think it came out good.