Gave her a quick tune-up. All plugs looked good with normal wear except #8. It had a bit of fresh oil on it!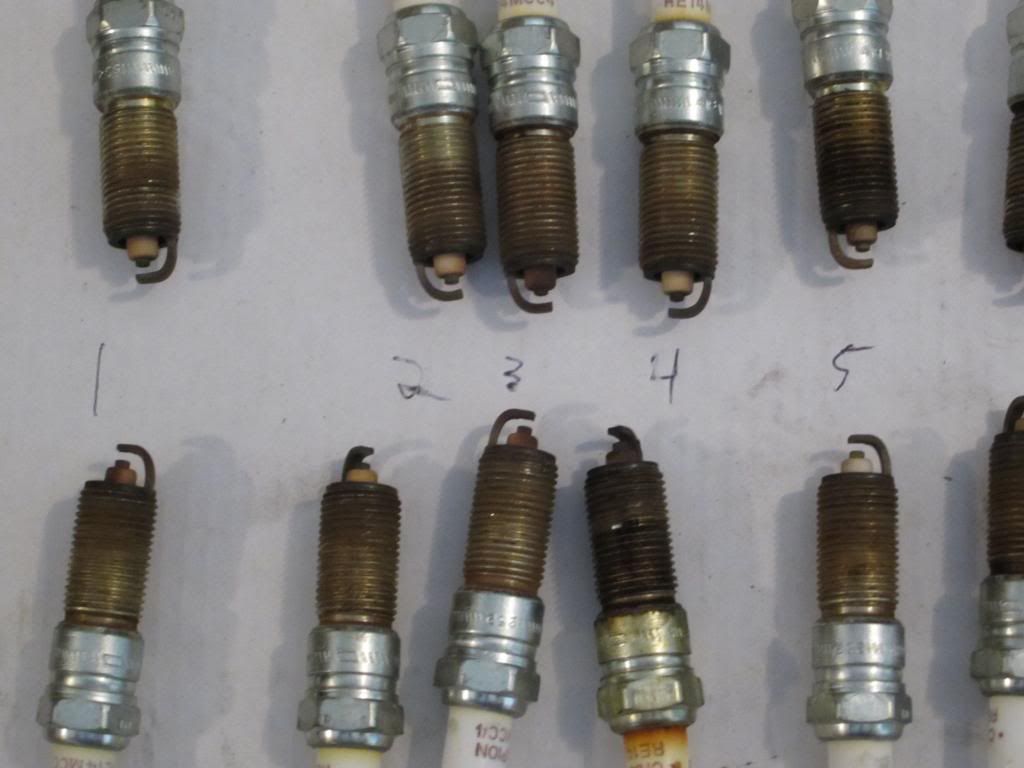 Also cleaned up the throttle body. Boy was it sludged up! 88,000 miles might do it. After I cleaned it the check engine light came on and threw a few codes. I cleared it with my Superchips and it came back on. I thought I jacked up the TB, so ordered a new one from Rockauto. In the meantime the engine light went off. I assume the original TB is good to go and the PCM just had to re-calibrate or something. I think I'll ship the new TB to Fastman and have them bore it out! Check out the sludge: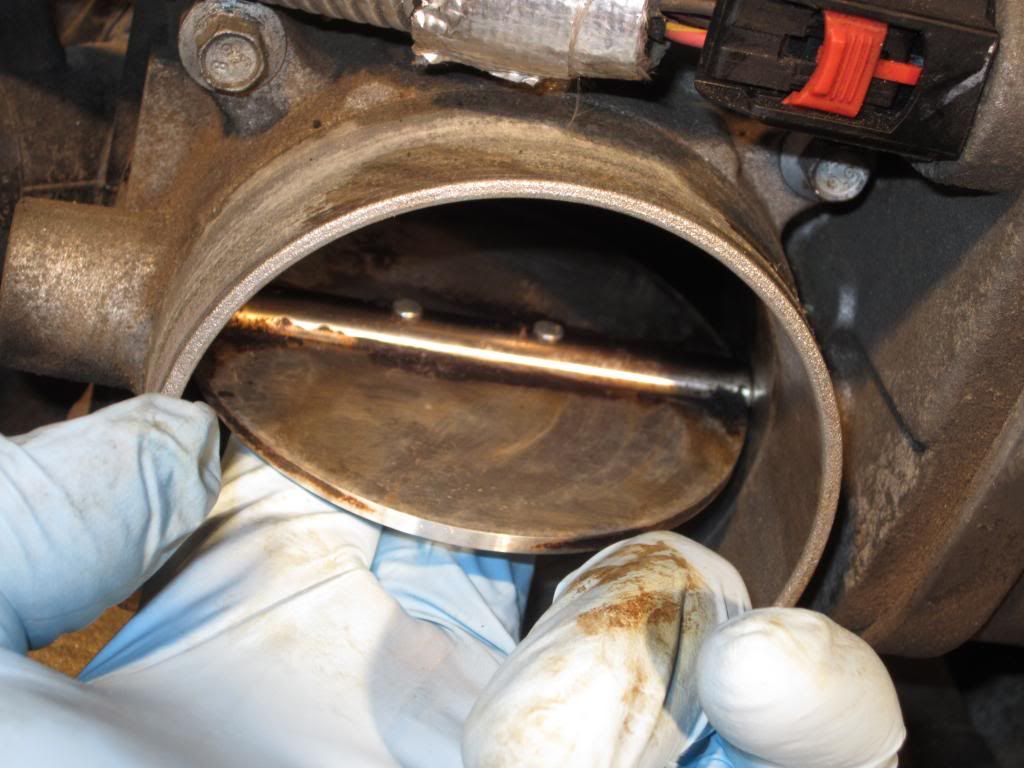 I plan to change out the EGR and PVC soon.