I am not a huge fan of plastic chrome so I have been trying to slowly remove it from my Jeep. I have only seen one picture of a plastic chrome wheel cover removed from the wheel. I needed some new tires so I figured this was a good time to see how a stock chrome covered wheel will look without it. I did this awhile ago just haven't had much time to get the pics posted.
Test Wheel to figure out how to get this cover off.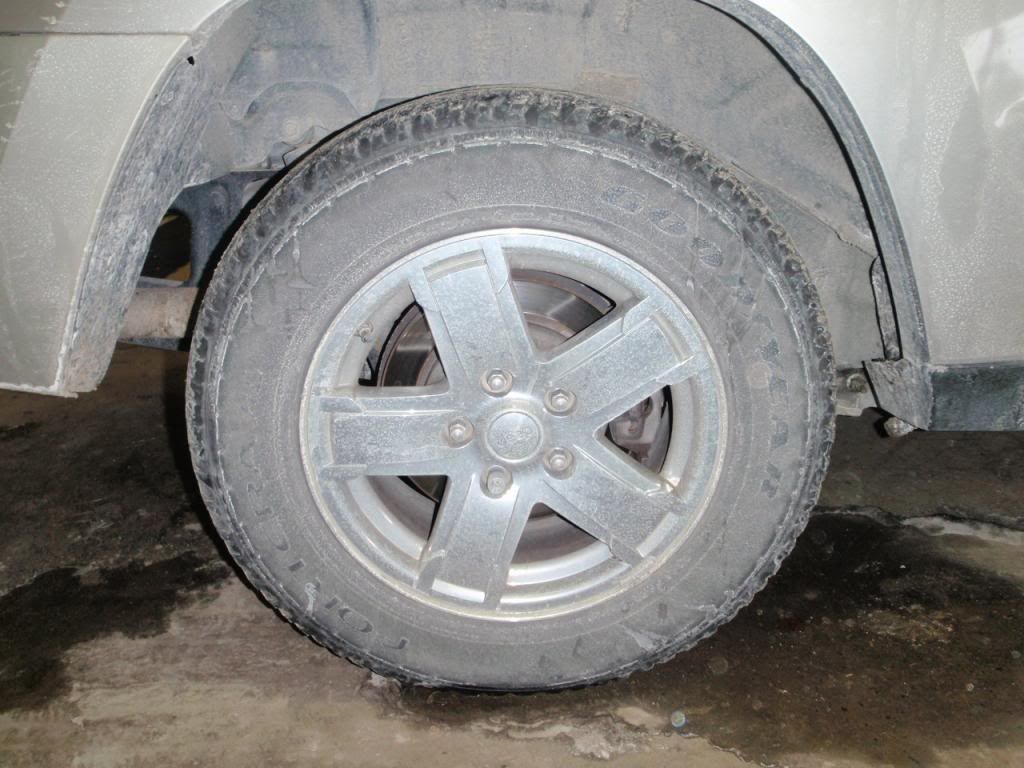 Tools I used to get the covers off. I pounded them off from the back side hitting only the plastic.
What the front of the wheel looked like with the cover off.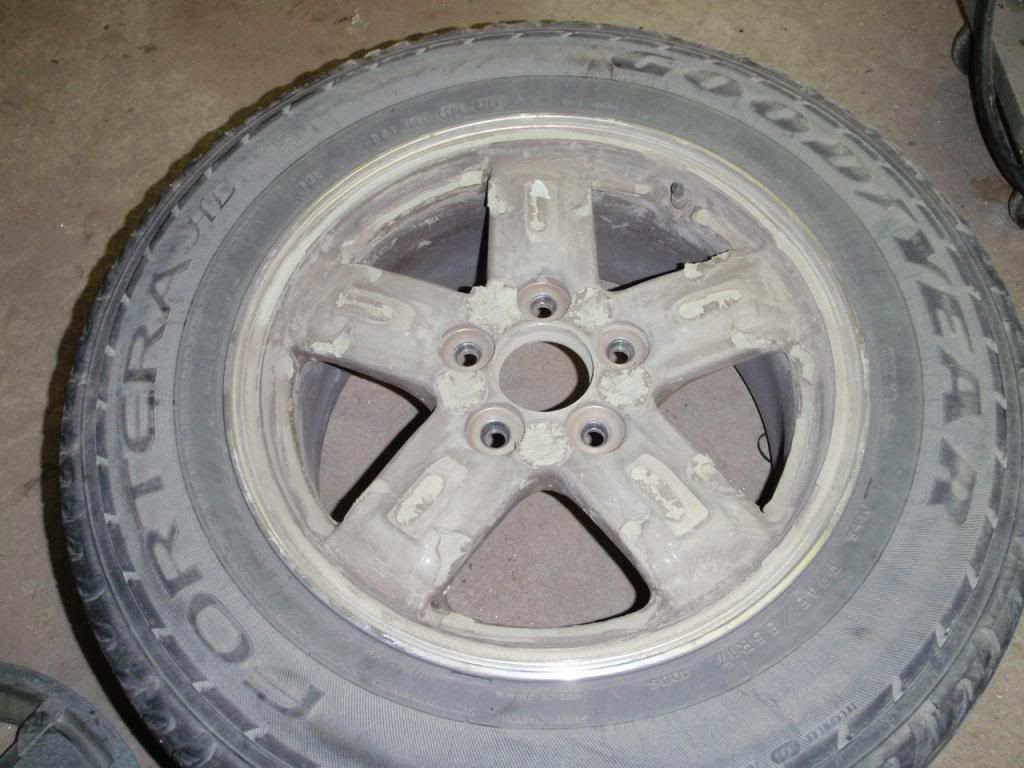 Chrome Cover Removed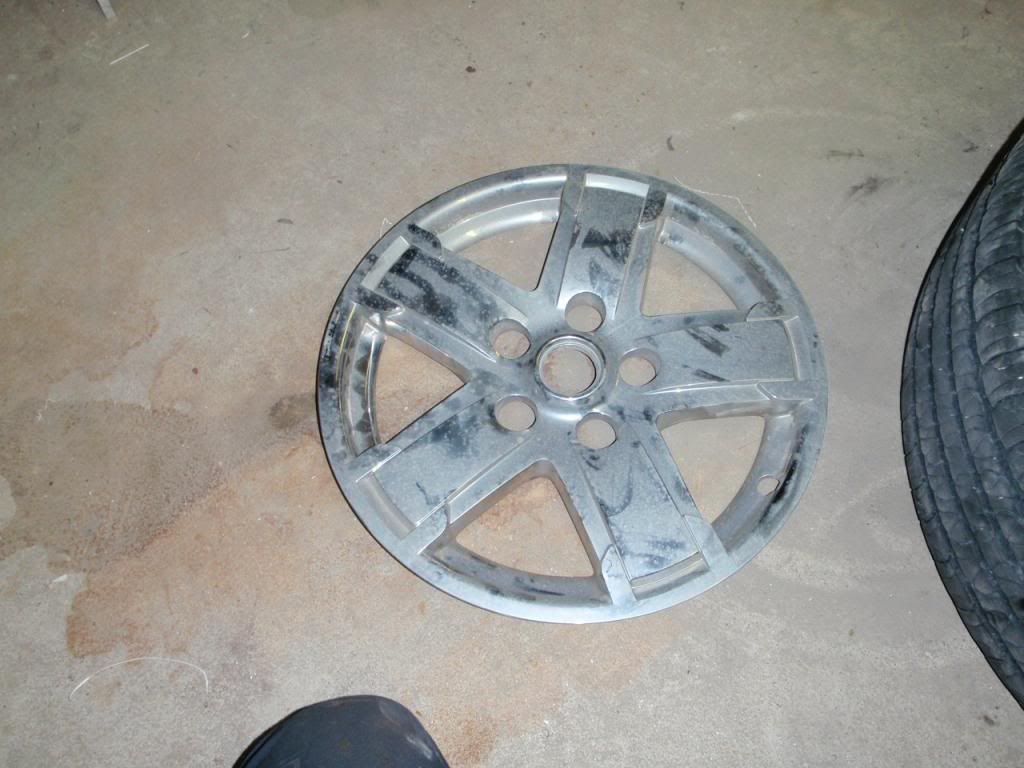 Wheel cleaned up. I used some catridge abrasives and abrasive wheels to remove all the foam adhesives.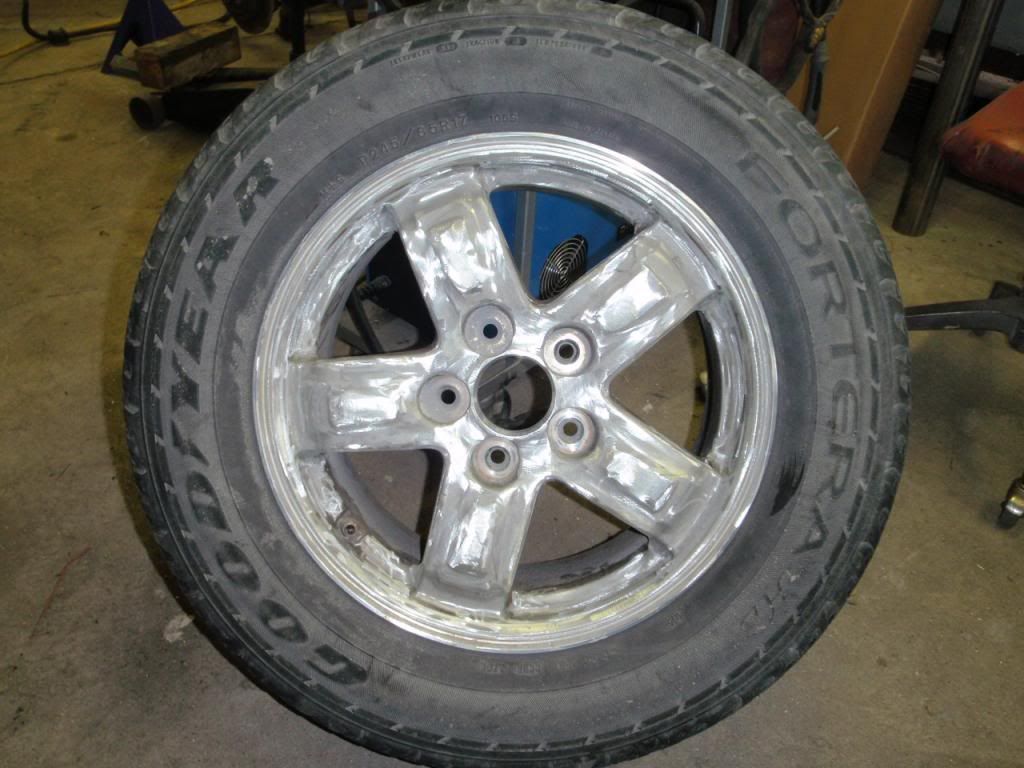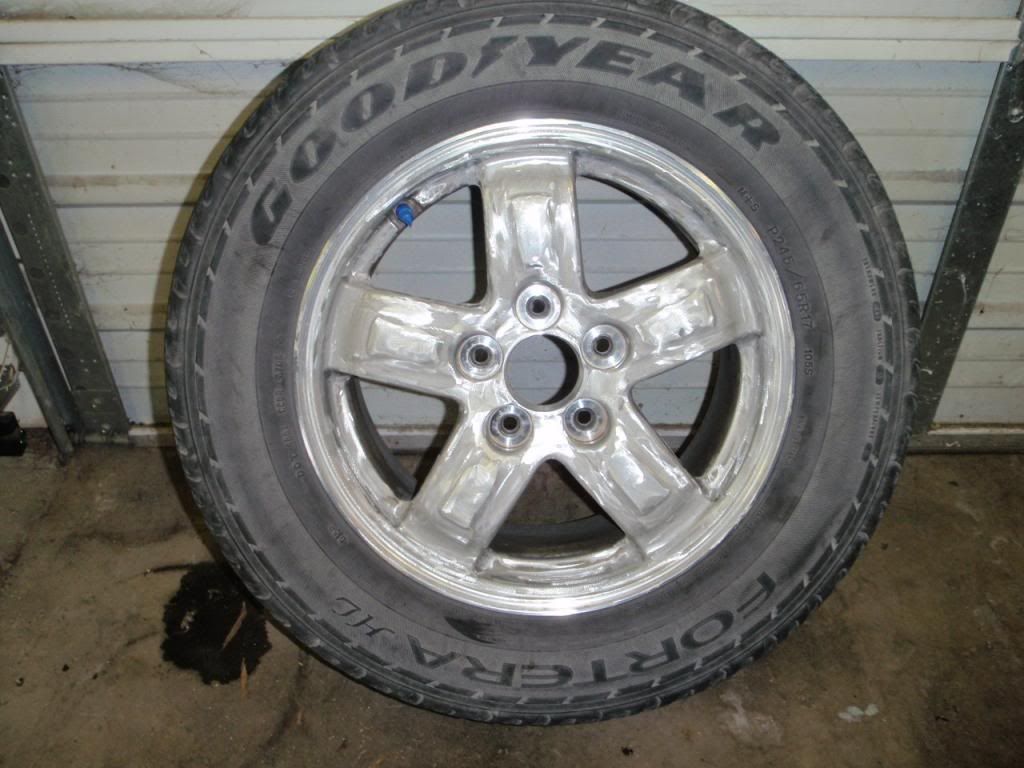 Painted Machine Grey. Not a huge fan of the color so figuring to go black.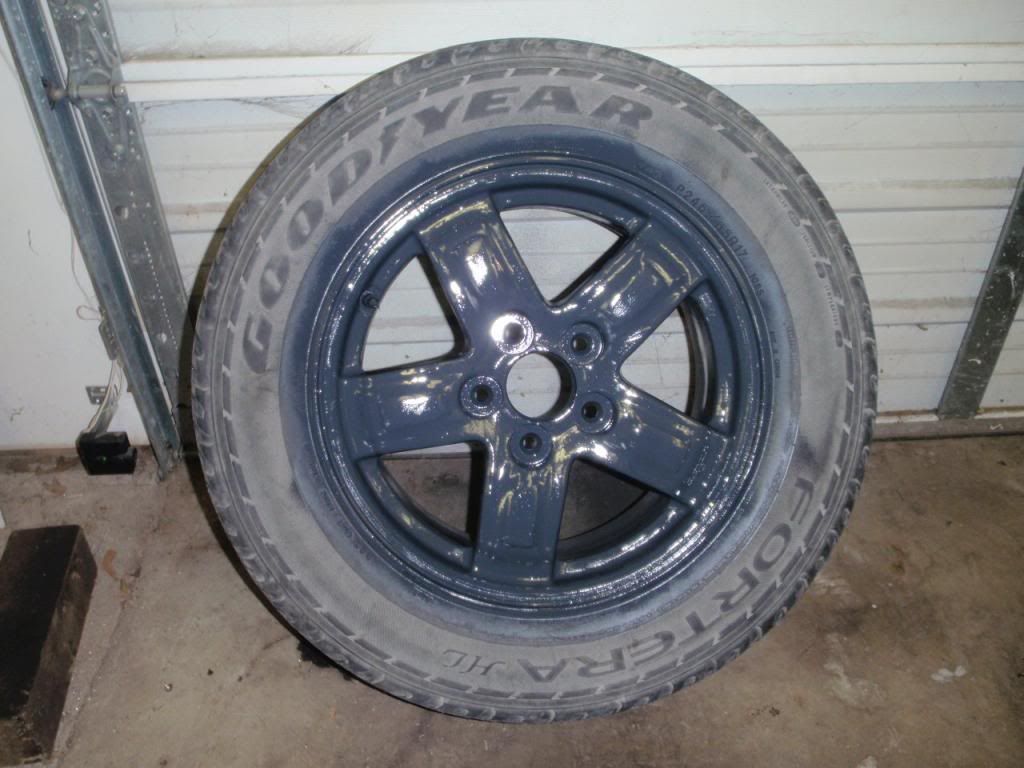 Done and painted black.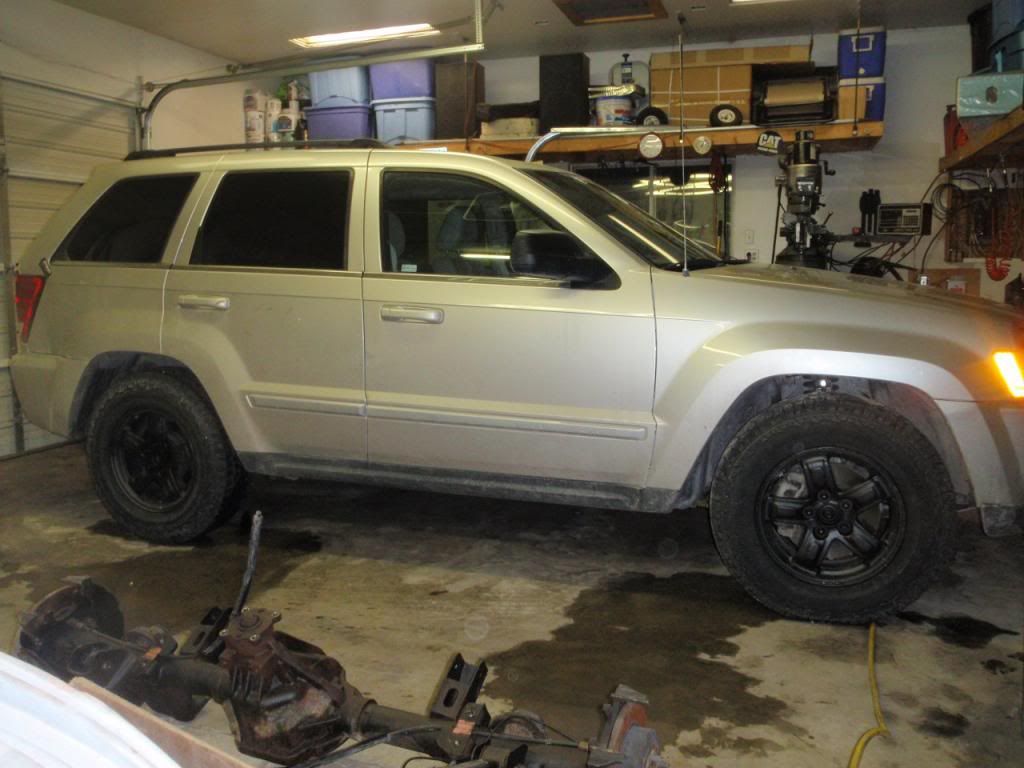 One issue with this setup is there is no way to have a center cap on the wheel unless it is custom. One gain was the overall weight dropped about 2 lbs per wheel once the cover and extra adhesive is removed.
__________________
CB Engineering
CB-engineer.com
2008 3.0L CRD WK LTD - Wifes, GDE DPF Delete Tune, Turbo Resonator Delete, 3" Intercooler, Addcoo Rear Sway Bar, 3.07 gears
2007 3.0L CRD WK LTD - Stage 2 Custom Spooling Tune, Go Fast Parts
Pro-lite Build
2003 F250 6.0L CCLB - Gearhead Tunes