New wheels and tires installed tonight, Man what a difference! I had to take some quick pics for someone (Hmmm?) so, they are not the best. Whenever I have time to clean up the Jeep and take nice pics, I'll replace these. But, for now here you go....."Someone".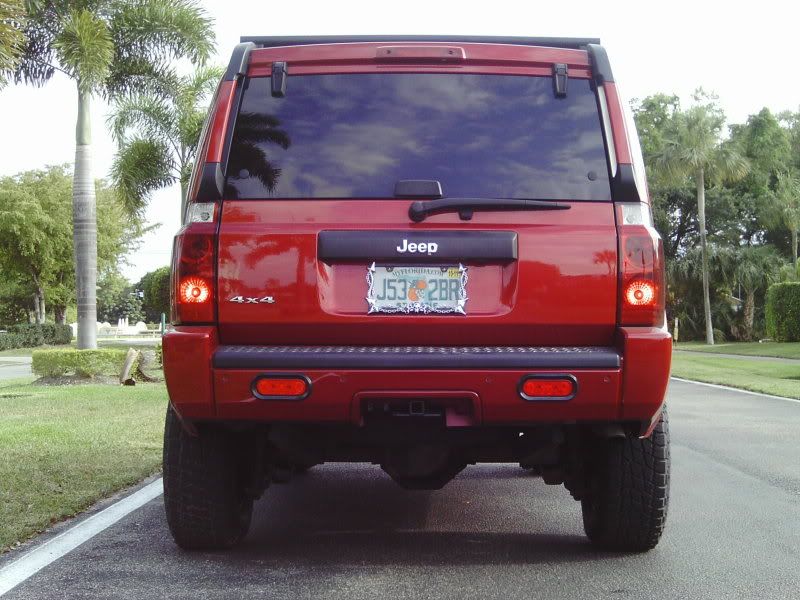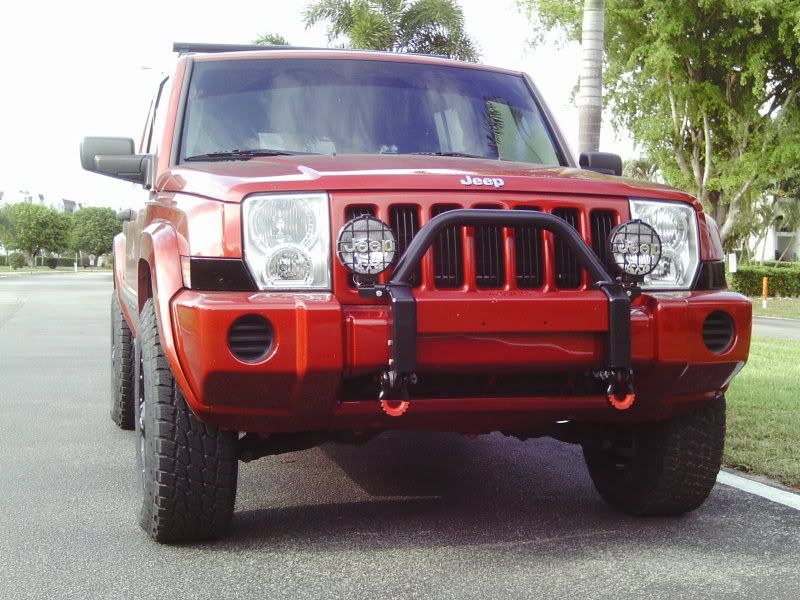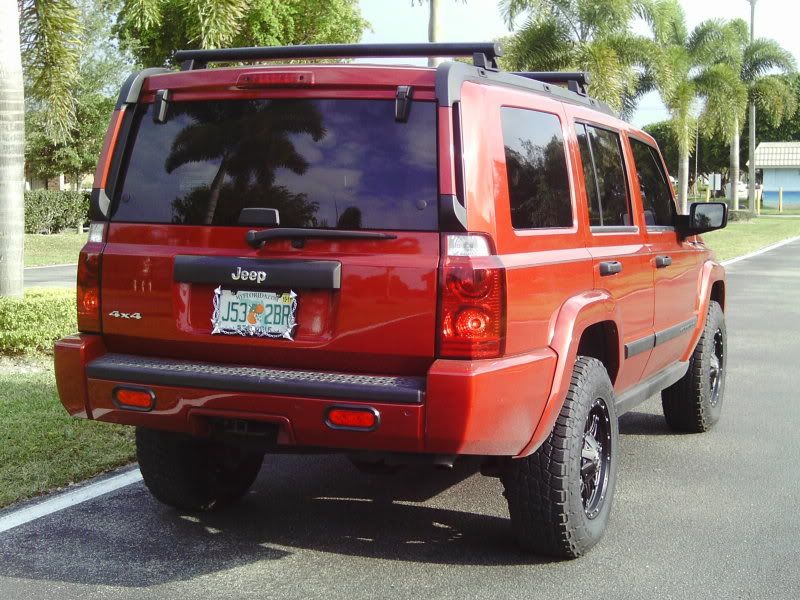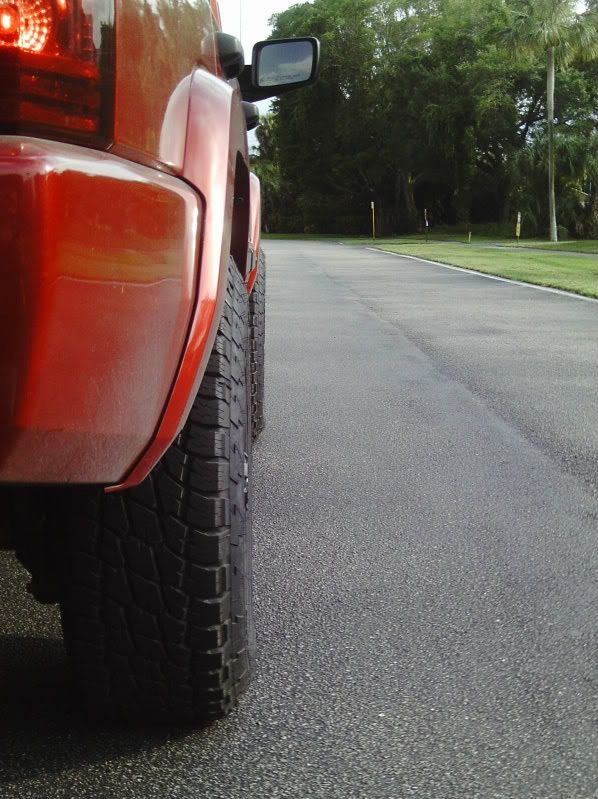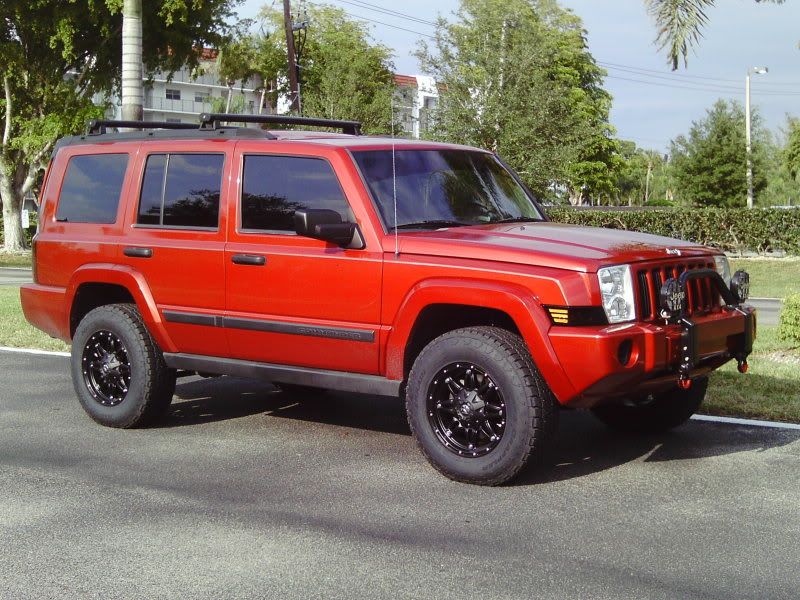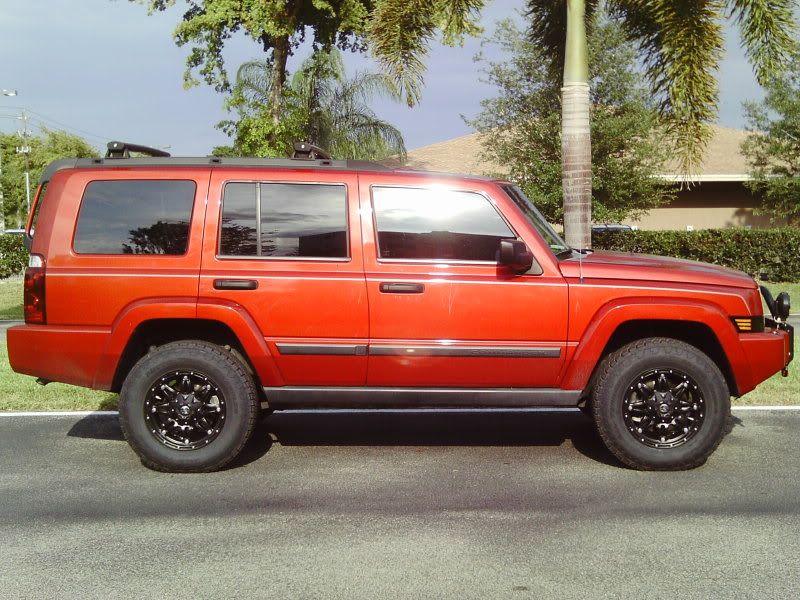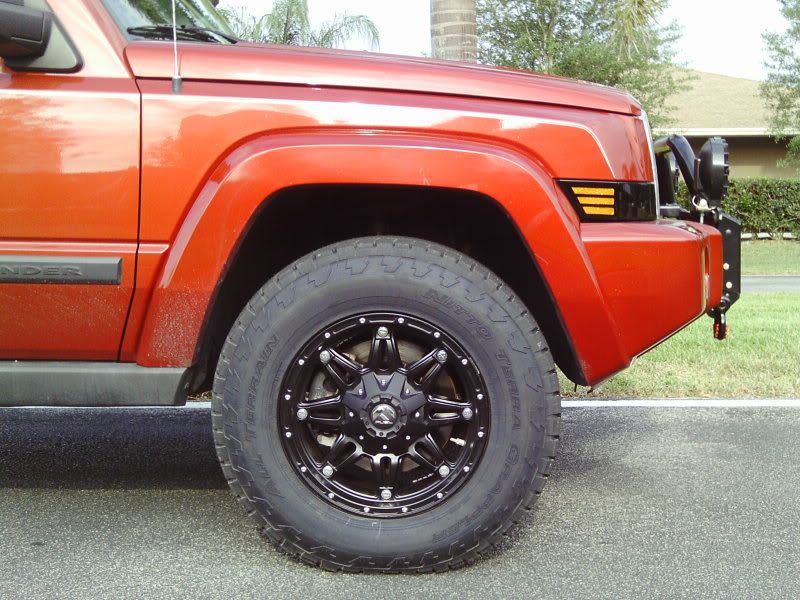 Specs..........
MHT Fuel Hostage 17x8.5 +14ET
Nitto Terra Graplers 265/70/17
First Thoughts............
The offset is perfect..puts the wheel just about flush with the flairs. There is plenty of clearance on backside to clear the dreaded bolt. Gives the Commander a muscular look from the front/rear and fills out the wheel wells nicely. The tires rub at full lock in the usual spot but, just barely. I think I can get away with just remolding the inner wells and not mess with the pinch weld, we will see later. These tires are not as aggressive as I wanted but, they are almost silent. If I roll up the windows and kick on the a/c, I cant here them at all. I do 95% on road daily driving so, tire silence is a plus. We will see how they perform next month at Uhwarrie.