Well after a couple months of reading, learning, and modifying, I decided it was time to put together a build thread. So here goes. First, this is how she looked the day I brought her home-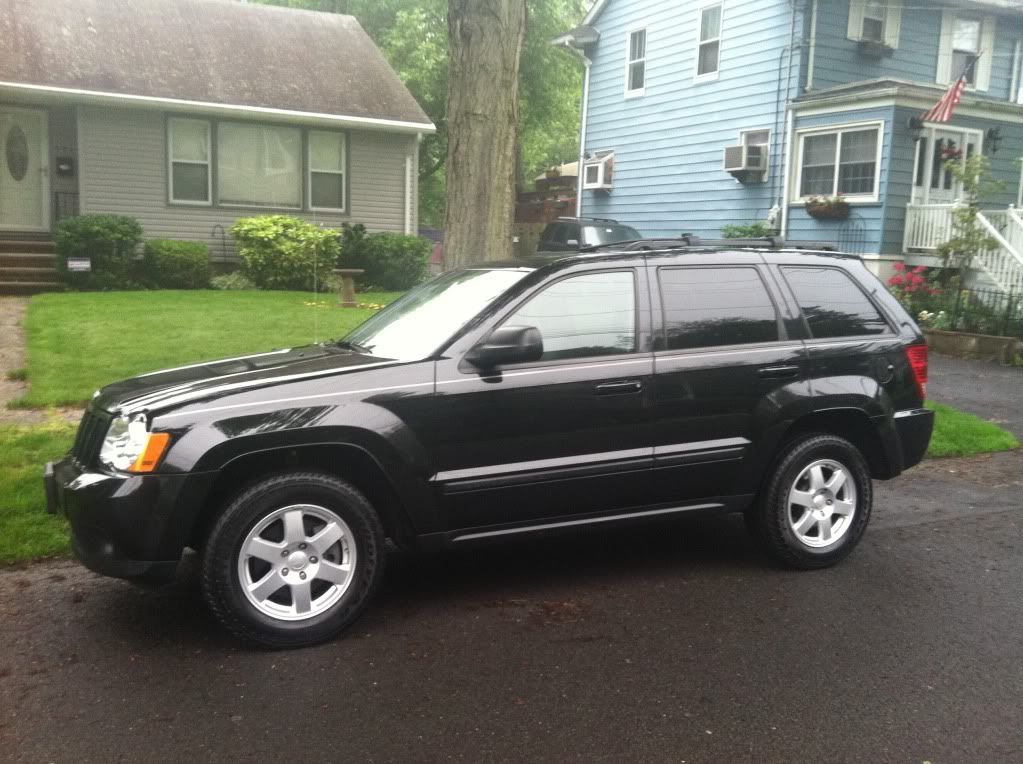 First thing I did was get the front windows tinted to match the back. Next was to paint up the wheels. I washed them and scrubbed them real good. After they dried, I sanded them down with some fine grit sandpaper, and cleaned them again. One coat of etching primer, then 3 coats of rustoleum black wheel paint, then I opted for 2 coats of rustoleum clear coat.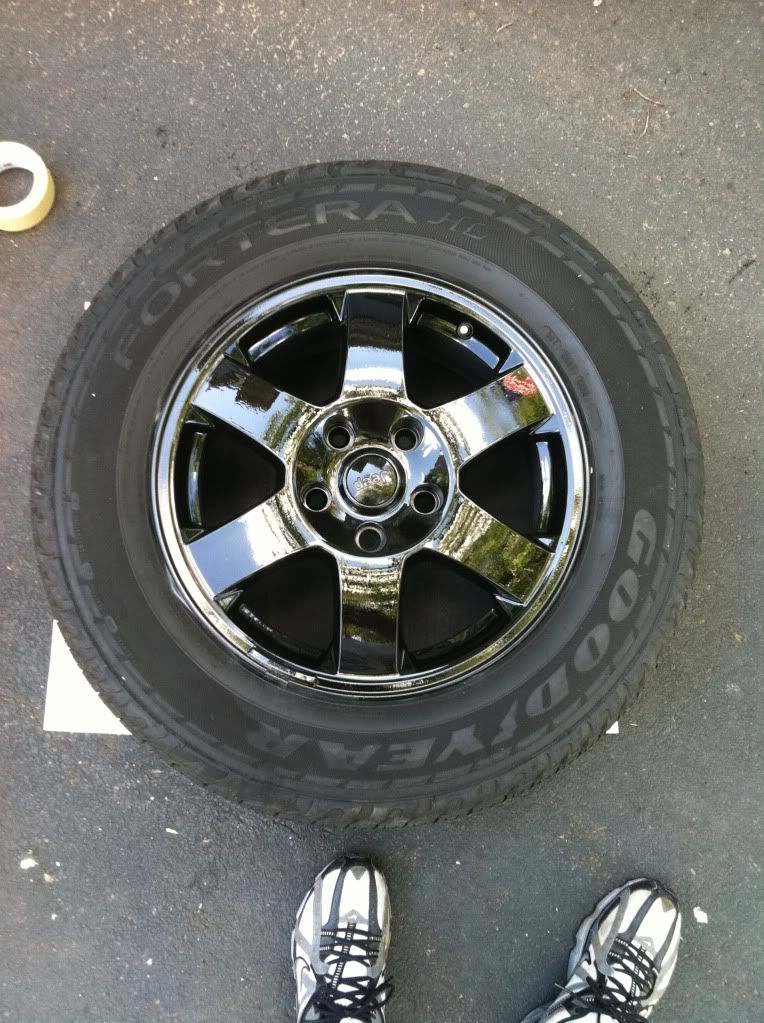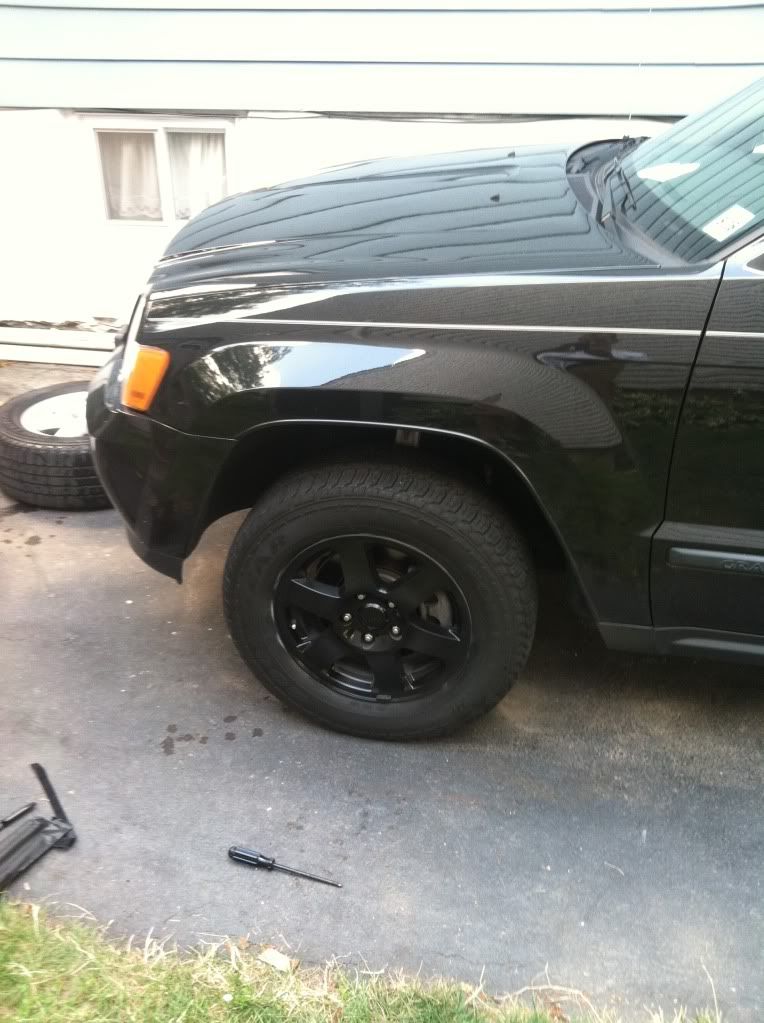 It didn't take too long before I got bit by the lift bug. I ended up going with the RC 2 inch lift. Unfortunately I don't have any pictures because the install ended up being the longest day of my life. I guess the fact that I didn't know a damn thing about suspensions, it kinda took me a little longer to learn as I went, lol. But I do have the before and after-
Before-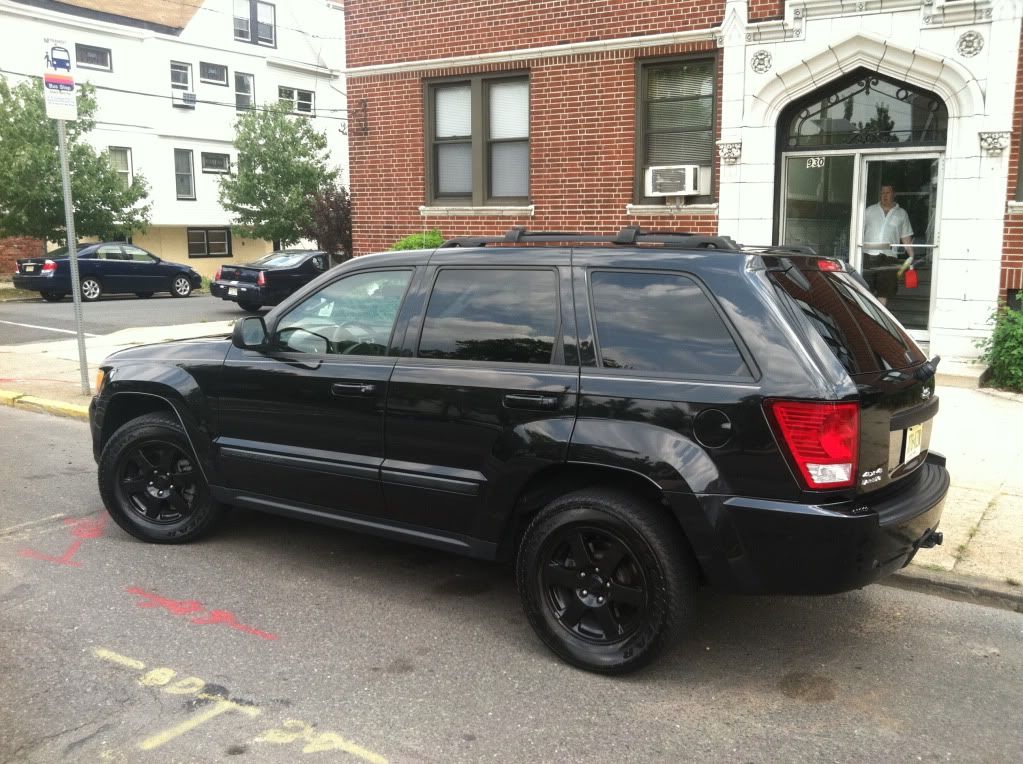 After-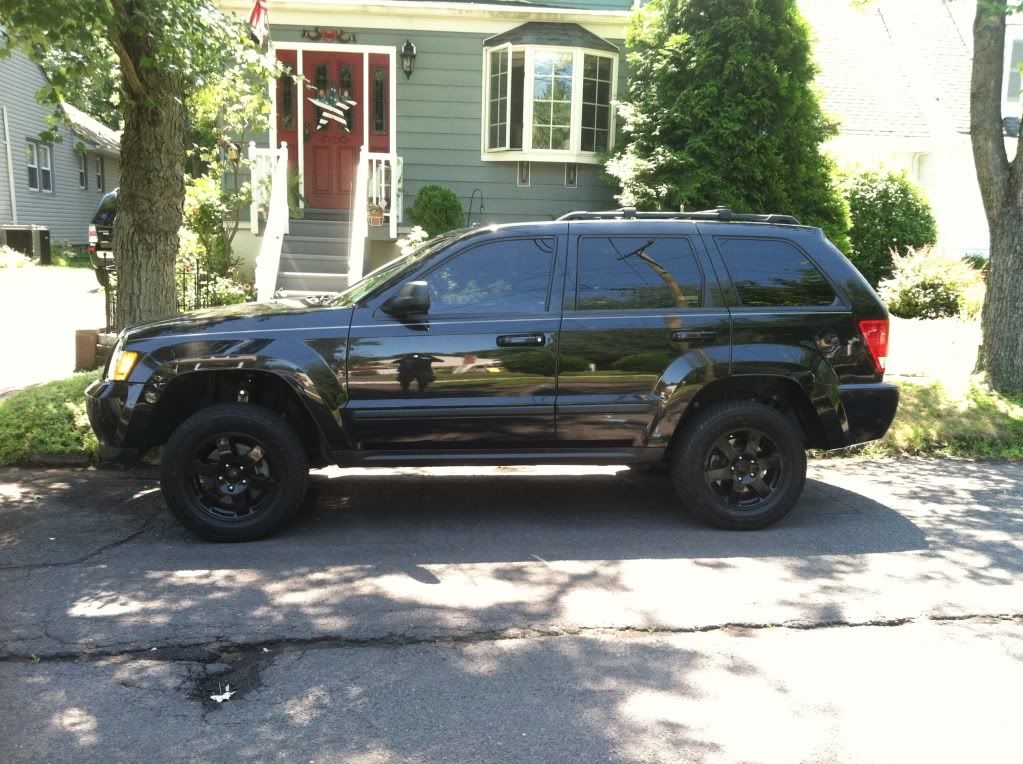 After a little while I decided to tint the tails. A couple coats of VHT Nightshade, and I was good to go. (Sidenote- Nightshade drys pretty dark. I ended up doing 4 coats and the end result was so dark you couldnt see my brake lights lol. After stripping them off and redoing them with 2 coats, I was good to go.)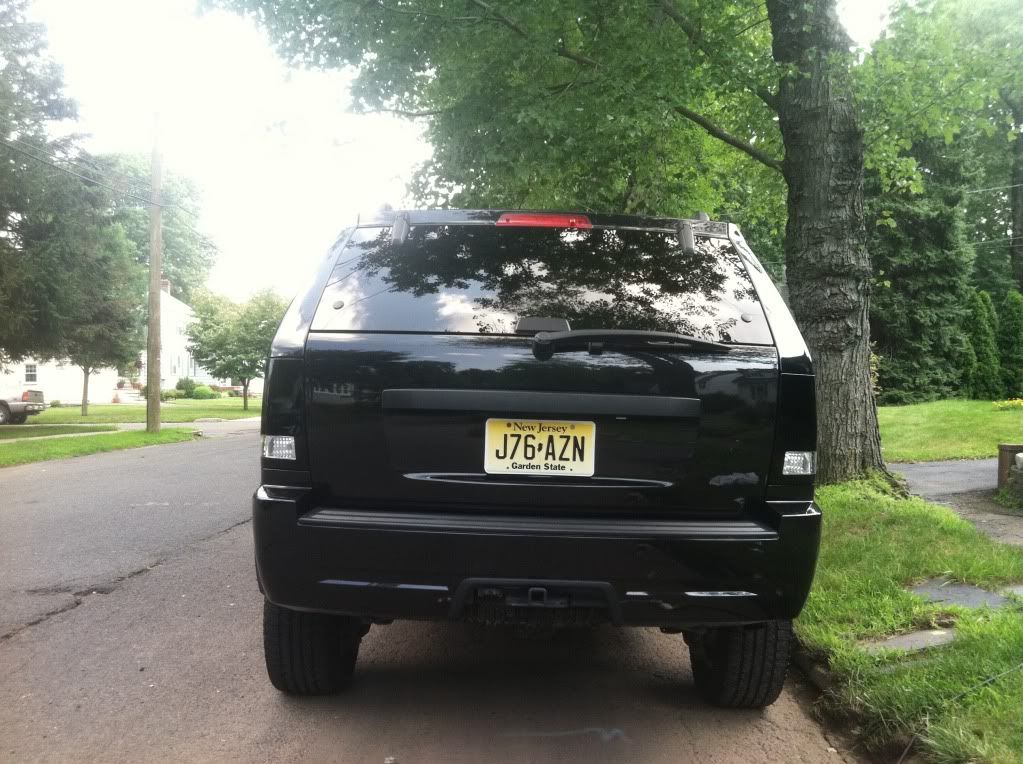 I also ended up debadging and replacing the radio antenna with a shorty antenna. Shortly after the lift was done, I ordered the front skid plate from 4xGuard. Pretty simple and straight forward install. I ended up printing out Chirpz's thread because it was easier to use step by step than the manufacturers directions.
I also added some OEM foglights, but since I didn't want to pay $180 for the full kit and then have to take it to the dealer, Budasac threw his patented cubbyhole switches in for me and wired the fogs up to them.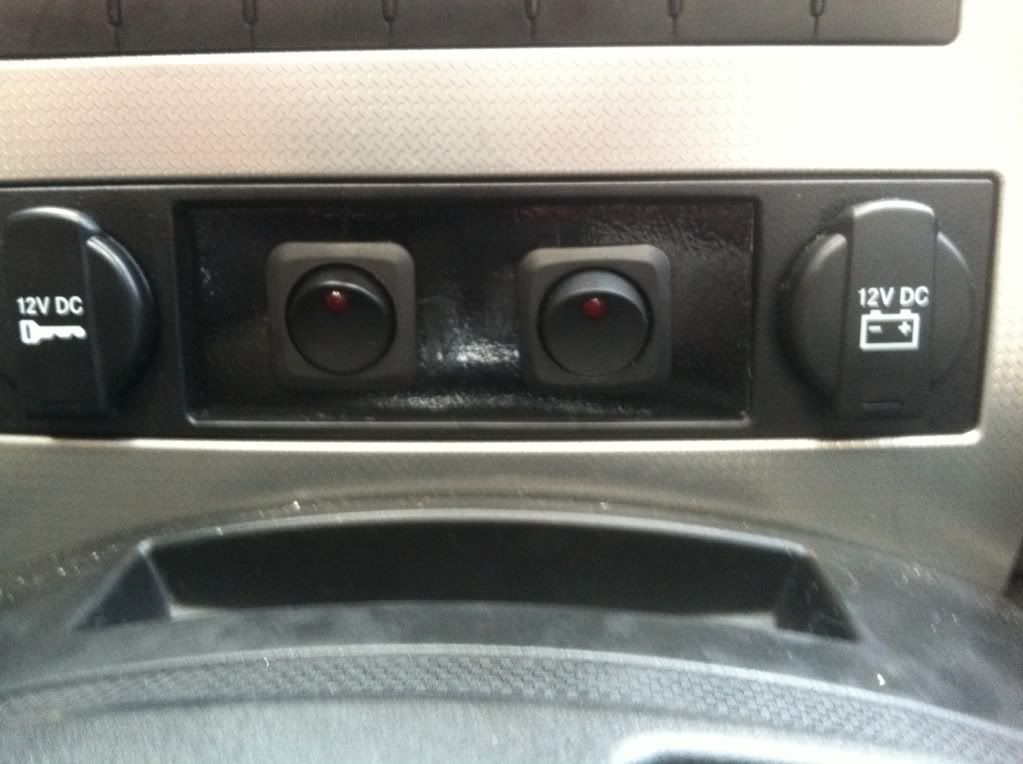 Next up was a CB and antenna. I basically pulled the cubby out from the left side of the steering wheel.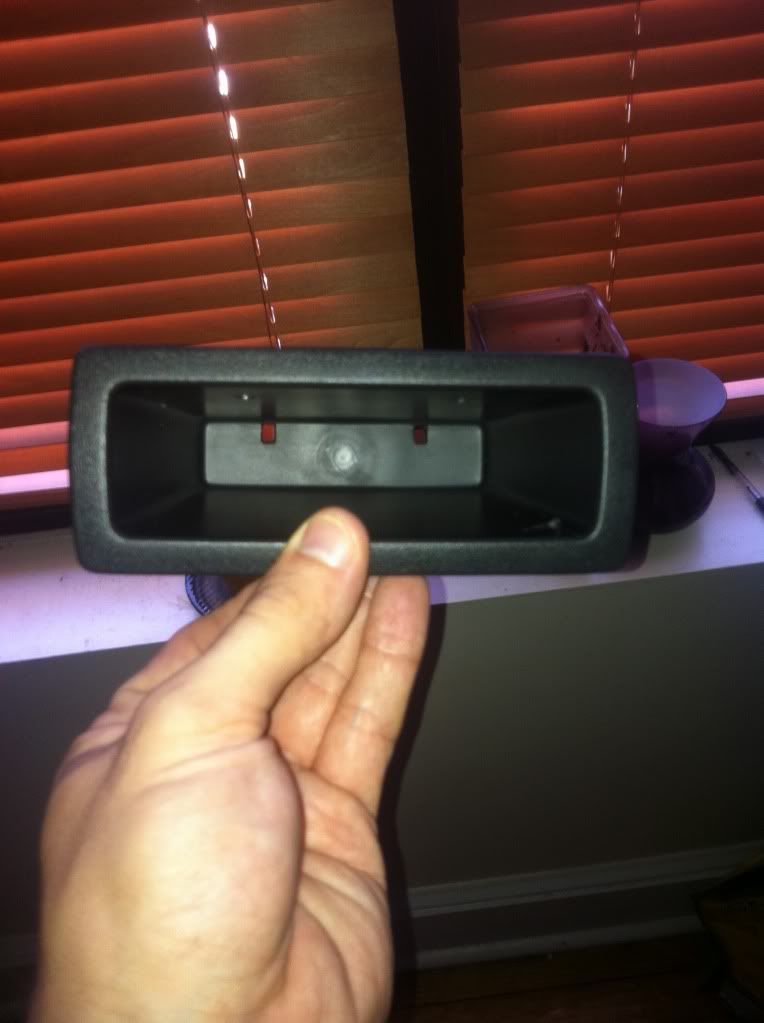 I cut the back end off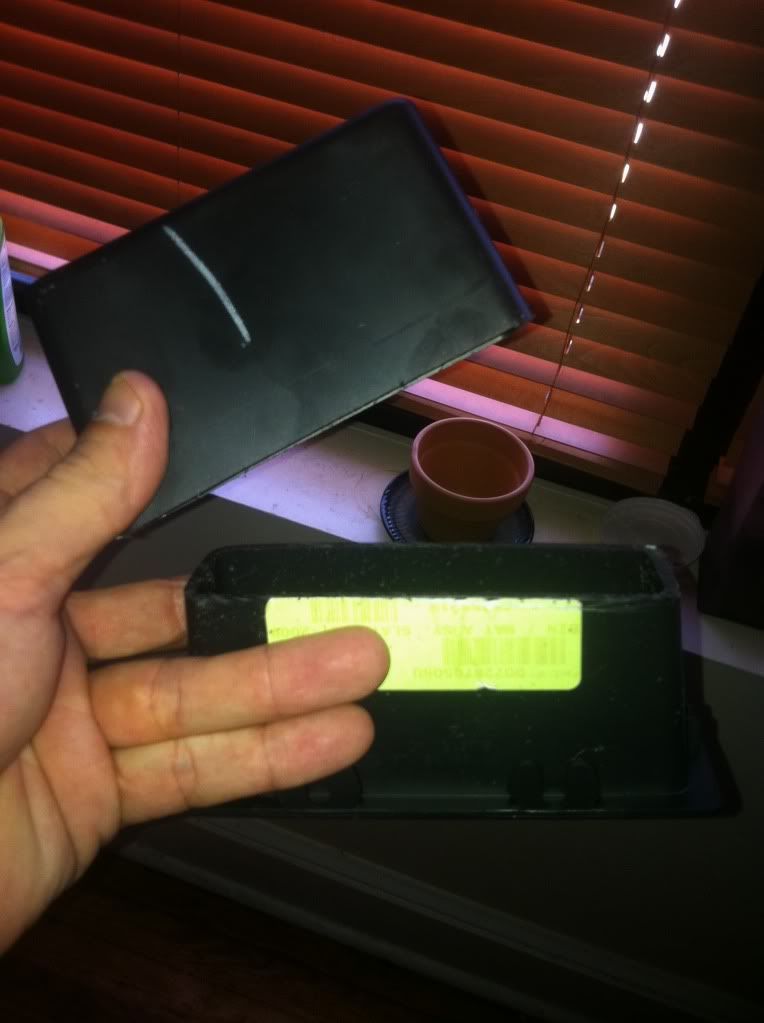 and slid it over the cb and fit it into the cubby
I ended up just wiring it straight into the fuse panel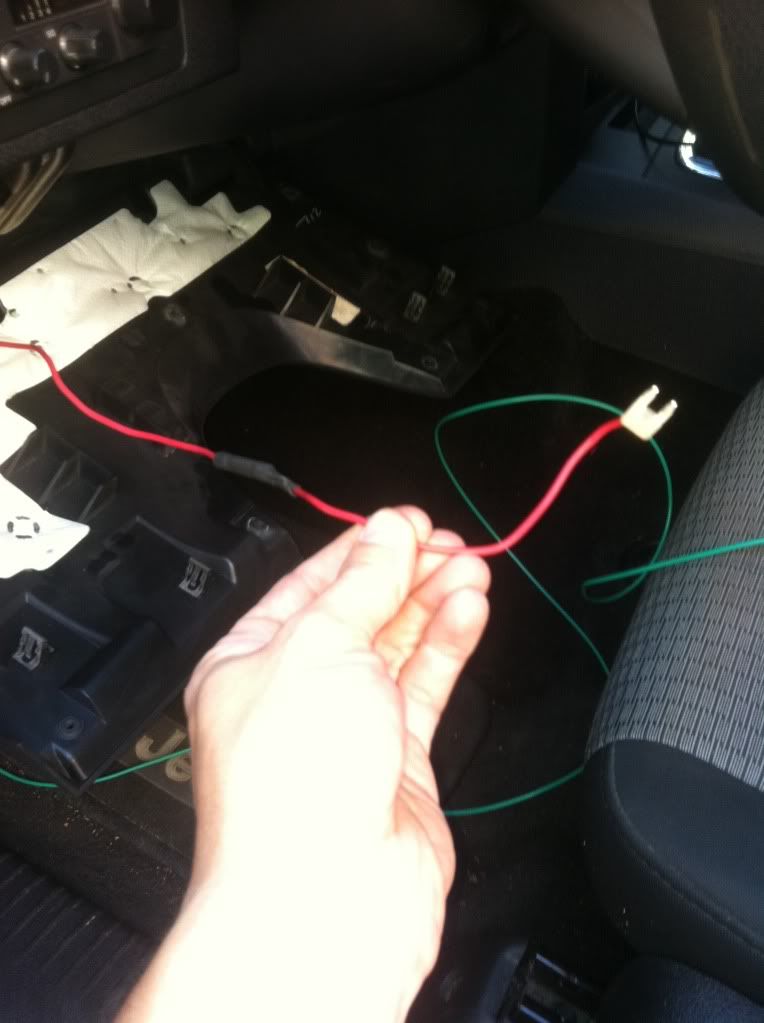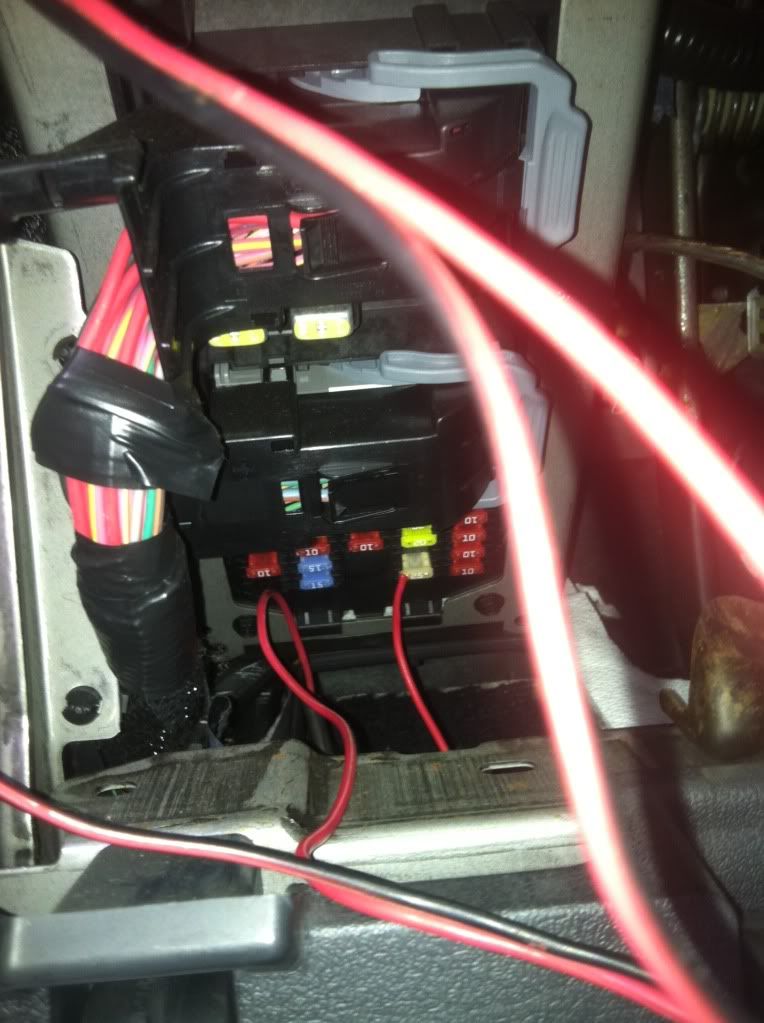 The antenna mount was fab'd up by Buda and installed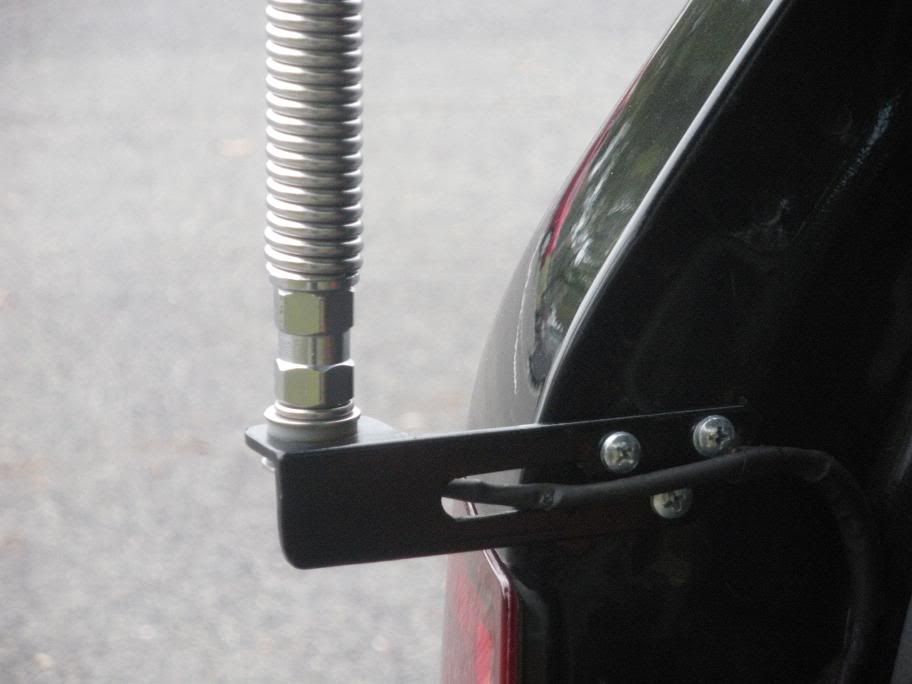 The picture is his also, lol
Finally it was time to put some bigger tires on. I ended up going with General Grabber AT2's in 265/70/17. I had a bit of rub at full lock, but nothing too bad.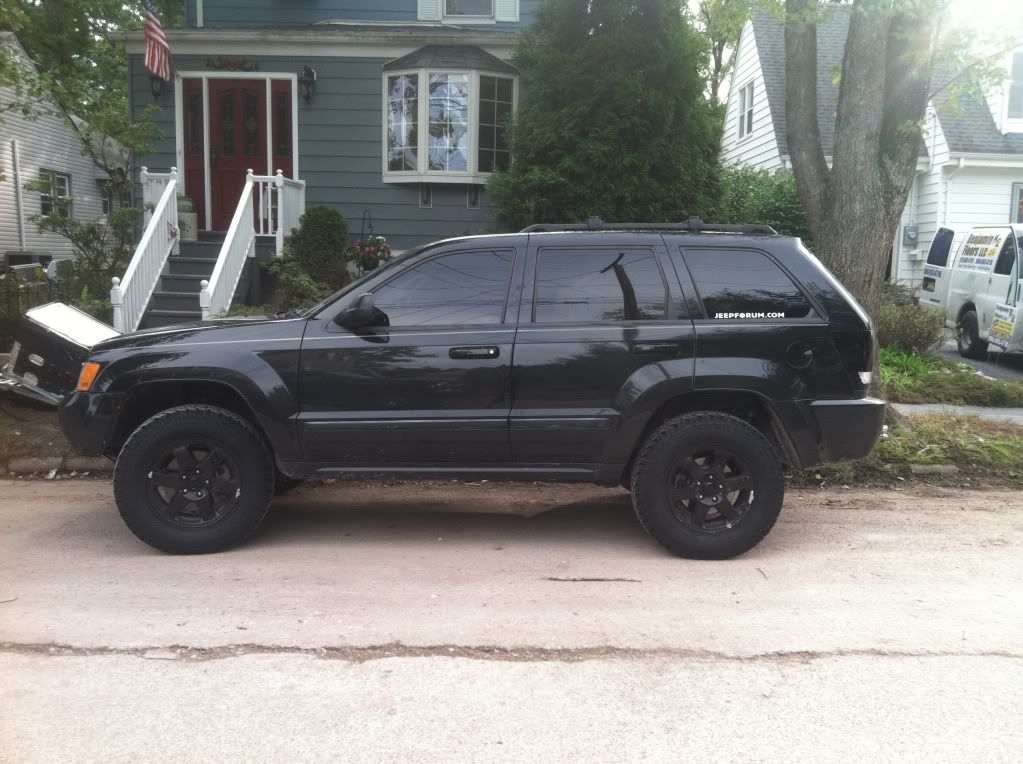 After that it was time to start playing with Plasti-dip. I tried a few times to bake my headlights and get them open.... but that nut was too tough to crack so I gave up. I ended up plasti-dipping the side markers though